TransportationCamp West

Saturday, March 19, 2011 at 8:30 AM

-

Sunday, March 20, 2011 at 5:30 PM (PDT)
Event Details

TransportationCamp is a weekend-long unconference bringing together transportation professionals, civic technologists, and others interested in the intersection of urban transportation and technology. 
(main TransportationCamp website)

Why:
Transportation is a major metropolitan issue, with direct impacts on economic strength, environmental sustainability, and social equity.  Recent advances in technology ("web 2.0", mobile computing, open source software, open data and APIs, and spatial analysis) present an opportunity to improve mobility more immediately and at a lower cost than has ever been possible in the past.

TransportationCamp will raise awareness of this opportunity and build connections between disparate innovators in public administration, transportation operations, information design, and software engineering.
What:
TransportationCamp will bring together thinkers and doers in the fields of transportation and technology for a weekend of learning, debating, connecting, and creating.
(Can't make it to TransportationCamp West?  Check out TransportationCamp East in NYC, March 5-6, 2011)
This is not a traditional conference: in addition to talks and presentations from big names in transportation and technology, TransportationCamp will provide an opportunity for every attendee to be a participant in shaping and leading the event.  Be prepared to get involved, meet people, and get busy.
Session topics and activities will be suggested by attendees and organizers leading up to the event.  So far, we've collected suggestions for over twenty possible topics, ranging from realtime information to legal issues. Add your ideas here: http://transportationcamp.org/topics/
Support: 
Sponsor a meal or reception and support the TransportationCamp community. See details on sponsorship packages at http://transportationcamp.org/support
Schedule:
SATURDAY
8am: Registration, Networking Breakfast
9am-5:30pm: Keynotes, unconference sessions, networking, transportation hacking!
Open Group Dinners
8pm: Ignite #Transpo
SUNDAY
9:30am – 3:30pm: Keynotes, unconference sessions, transportation hacking!
4pm: Walk to Happy Hour
* Lunch will be served on both days.
Keep in touch:
See you there!
TransportationCamp is brought to you by OpenPlans, with generous support from:
Sponsors:

Real-time Ridesharing – Avego matches drivers and riders in real time as they travel, so you can rideshare whenever you want, from wherever you are.

Get driving and transit directions with local traffic and road conditions. Find the best routes to nearby businesses with reviews.

Gray Area Foundation for the Arts (GAFFTA) is a 501c3 non-profit dedicated to increasing awareness of and participation in new media art. Headquartered in a multi-media-equipped, 5,000-square-foot education and exhibition center in San Francisco, Gray Area teaches open source coding, software hacking and interactive design skills through its Creative Technology Studies certification program. Artist-in-research residencies support the organization's mission to promote collaboration and creativity at the intersection of art, design, sound and technology by funding and curating projects that offer insightful perspective on the information of our age, using the technologies of our time. To find out more about Gray Area Foundation for the Arts and Gray Area Labs, please visit http://gaffta.org.

All the world's information, organized geographically. Most of the world's information has an associated location and makes more sense when presented in a geographic context. We use location to find results for our users that are relevant, fresh, accurate, rich, personalized and packaged to convey what matters and why about every place in the world

Red Hat is the world's leading provider of open source solutions, offering choice to customers building open source IT infrastructures. Its unique business model proves open source subscriptions for its high-quality, affordable technology. Its operating system, Red Hat Enterprise Linux® (RHEL), and its virtualization solution, Red Hat Enterprise Virtualization (RHEV), together with applications, management, and a service-oriented architecture, including the JBoss Enterprise Middleware Suite, deliver industry-leading value. Red Hat's mission is to be the catalyst in communities of customers, contributors, and partners creating better technology the open source way.

Urban Mapping provides cloud-based mapping and analytics services to simplify the development and deployment of online mapping and data visualization applications. The flagship product, Mapfluence, offers a solid technical infrastructure for mapping, geospatial query and visualization along with custom base maps and the industry's most comprehensive on-demand data catalog. For interactive publishers focused on local content, Urban Mapping offers specialized databases for neighborhoods, mass transit and parking.
 
Since 2006, leading interactive publishers like MapQuest, Yahoo! and Microsoft as well as leading enterprises like CoStar Group, Tableau Software and CoreLogic have been utilizing Urban Mapping's geospatial data and technology.

Waze is a social mobile application that enables drivers to build and use real-time road intelligence. The service includes constantly-updated road maps, alerts on traffic and accidents, and data providing users with the fastest route to get to wherever they need to go.
Supporters: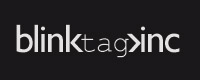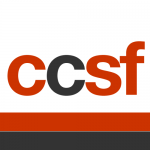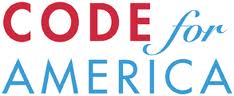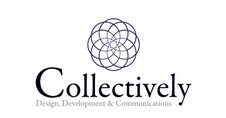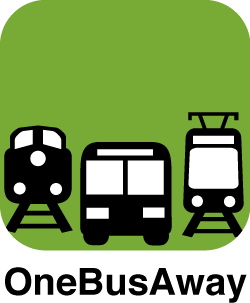 Attendee List
Sort by:

Date

|

First Name

|

Last Name
When & Where

Public SF
161 Erie Street
San Francisco, CA 94103


Saturday, March 19, 2011 at 8:30 AM

-

Sunday, March 20, 2011 at 5:30 PM (PDT)
Add to my calendar
Organizer
OpenPlans is a nonprofit technology organization focused on open government and citizen engagement.  A leader in Geographic Information Systems, transportation & urban planning tools, and "open city" information technology, OpenPlans produces and supports open source software for the civic sector.