TransportationCamp South & Govathon
Location
Georgia Tech - Clough Commons
266 4th Street Northwest
Atlanta, GA 30313
Description
TransportationCamp South and Govathon are joining forces for a one-of-a-kind combined event in Atlanta on the weekend of April 12-13, 2014.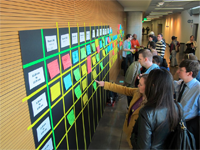 TransportationCamp is an "unconference" – where sessions are proposed and led by attendees – bringing together thinkers and doers in the fields of transportation and technology for a day of learning, debating, connecting, and creating. Created by OpenPlans in 2011, this will be the ninth TransportationCamp (others have been held in New York, Washington, San Francisco, Montreal, and Boston) and the second TransportationCamp South, following on the success of the sold-out inaugural event in February 2013. For coverage of last year's event, see the writeup in Creative Loafing ("TransportationCamp South a Wonk's Heaven") and the photo gallery on Facebook.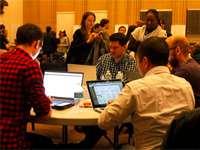 Govathon is a civic hackathon series created by the City of Atlanta, Invest Atlanta, and Startup Atlanta. Govathon brings together technologists, developers, designers, subject matter experts, civic veterans and city officials to help solve problems that affect the local government and the community, making everything from websites and mobile apps to designing other types of innovative products and services. Code for Atlanta will be partnering to run the third Govathon, following two successful events in 2013 (named the "Best Step Toward Becoming a Smarter City" in Creative Loafing's "Best of Atlanta" issue). This will be the first to focus specifically on transportation issues.
With the help of Code for Atlanta we are combining both events under one roof on a single weekend, maximizing the exchange of ideas between transportation planners, advocates, experts, and technologists. While participants will register for either TransportationCamp or Govathon, joint brainstorming sessions will be held Saturday morning, and attendees are encouraged to "float" between both events' activities for the duration of the weekend. The result will be a series of tangible, technology-based solutions to our most pressing transportation challenges.
Why Transportation?
Transportation is a major metropolitan issue, with direct impacts on economic strength, environmental sustainability, and social equity. Recent advances in technology ("web 2.0", mobile computing, open source software, open data, and spatial analysis) present an opportunity to improve mobility more immediately and at a lower cost than has ever been possible in the past. Transportation policy is no longer necessarily a top-down process. Now more than ever, there are opportunities for a bottom-up approach that focuses on the experience and needs of the citizens themselves.
Schedule & Venue
TransportationCamp and Govathon will run concurrently the weekend of Saturday, April 12th and Sunday April 13th, 2014. The venue for both events is the Clough Undergraduate Learning Commons, a state-of-the-art educational facility located at the heart of the Georgia Tech campus.
TransportationCamp South is an unconference on Saturday, April 12th. Doors open at 8:30am for breakfast and registration; the program starts promptly at 9:30. Four separate hour-long blocks for participant-led breakout sessions are scheduled. The two blocks before lunch will include sessions focused on Govathon project brainstorming. Two additional session blocks are scheduled after lunch and will conclude by 4:30. A post-TransportationCamp Happy Hour, hosted by Young Professionals in Transportation - Atlanta, will follow at Barrelhouse (22 5th St NW, Atlanta, GA 30308). TransportationCamp attendees are also encouraged to return on Sunday afternoon for the Govathon demos/awards session.
Govathon, working with Code for Atlanta, will organize a two-day civic hackathon spanning both Saturday and Sunday. Govathon attendees are welcome to attend all morning activities on Saturday, including the brainstorming sessions, and should plan on being onsite no later than 12:45pm for project pitches and team formation. Hacking will begin immediately following lunch and may continue within the Clough Building until 10:00pm. The building will reopen for Govathon hacking at 8:00am Sunday.
The weekend will conclude with Govathon Team Demos and Awards on Sunday at 1:00pm, open to the general public.
On Saturday, a light breakfast and box lunch will be provided for all participants (TransportationCamp and Govathon). On Sunday, a light breakfast and lunch will be provided for Govathon participants. Meals are included in the registration fee. There is also a Starbucks located onsite.
Following is the full event program:
SATURDAY, APRIL 12TH
TransportationCamp
Govathon
8:30am - 9:30am
Registration/Breakfast
9:30am - 10:30am
Welcome/Introductions/Session Assignment
10:30am - 11:30am
Session #1 (including Govathon Brainstorming)
11:30am - 11:45am
Break
11:45am - 12:45pm
Session #2 (including Govathon Brainstorming)
12:45pm -1:45pm
Lunch
- Govathon Pitches & Team Formation in Main Room
1:45pm - 2:45pm
Session #3
Govathon Hacking
(Dinner provided)
Building closes at 10pm.

2:45pm - 3:00pm
Break
3:00pm - 4:00pm
Session #4
4:00pm - 4:30pm
Wrap-Up
4:30pm - ??
YPT-Hosted Happy Hour
at Barrelhouse
SUNDAY, APRIL 13TH
8:00am - 1:00pm
Govathon Hacking (light breakfast and lunch provided)
1:00pm - 3:00pm
Govathon Team Demos
TransportationCamp Keynote:
Cain Williamson, Atlanta Regional Commission
Govathon Awards
Free and Open to the Public
Cost
The earlybird rate for all participants (TransportationCamp and Govathon) is $10.
A limited number of tickets are available at this rate -- please register soon!
lkkk
Directions

Walking from MARTA
You can walk from either the North Avenue Station or Midtown Station.
lkkk
Parking on Campus
Parking rates

for visitor lots range from $15-$20 for 6+ hours.

View map

There is limited street parking on nearby 4th St and outside the Clough Building (pay careful attention to signs).
Bicycle parking is available on the 4th Street side of the Clough Building
Sponsors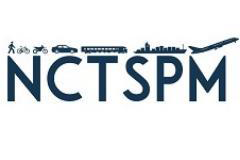 If you talk about TransportationCamp South / Govathon on Twitter, you can use the hashtags #transpo and #govathon