Description
TransportationCamp South returns to Atlanta on Saturday, March 25th, 2017!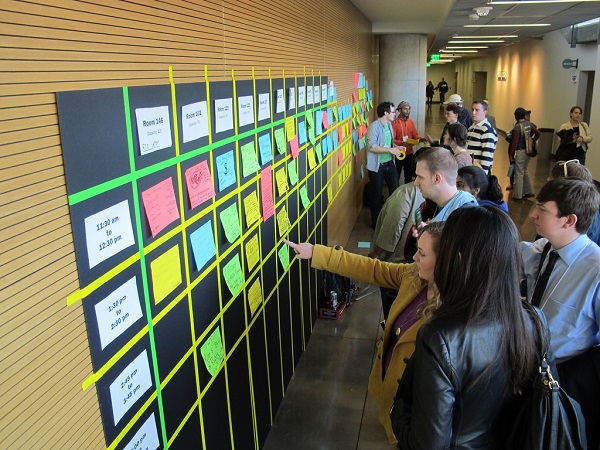 TransportationCamp is an "unconference" – where sessions are proposed and led by attendees – bringing together thinkers and doers in the fields of transportation and technology for a day of learning, debating, connecting, and creating. Created by OpenPlans in 2011, this will be the 4th TransportationCamp South, following on the success of previous events in 2013, 2014 and 2015. For coverage of past year's events, see the writeup in Creative Loafing ("TransportationCamp South a Wonk's Heaven") and the photo gallery on Facebook.


Why Transportation?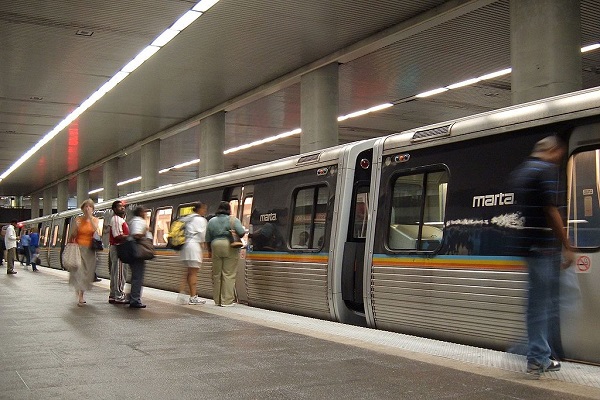 Transportation is a major metropolitan issue, with direct impacts on economic strength, environmental sustainability, and social equity. Recent advances in technology (mobile computing, open source software, open data, and spatial analysis) present an opportunity to improve mobility more immediately and at a lower cost than has ever been possible in the past. Transportation policy is no longer necessarily a top-down process. Now more than ever, there are opportunities for a bottom-up approach that focuses on the experience and needs of the citizens themselves.
What's an "Unconference?"
This is not a traditional conference. The organizers don't pick a set of panels and panelists ahead of time. Instead, you organize the panels! Anyone interested in talking about an issue can organize a session, and attendees just go to the sessions they're most interested in. For more information on how TransportationCamp works, read the Essential Guide.


Schedule & Venue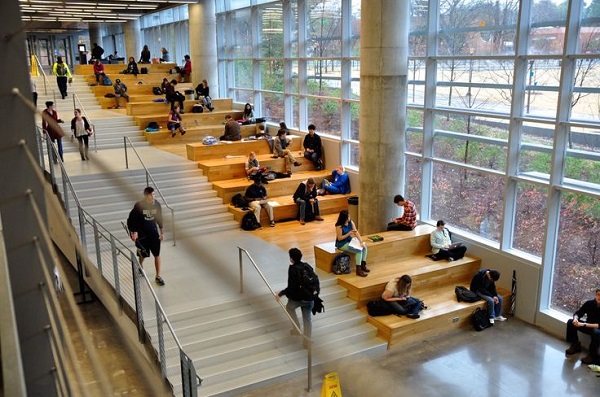 The event program will run from 10:00 AM to 5:00 PM on Saturday, March 25, 2017, with breakfast/registration from 9:00 to 10:00. A light breakfast, box lunch, and snack breaks will be provided for all participants and are included in the registration fee. Please join us for a happy hour immediately following the event.
The venue for TransportationCamp South will be the Clough Undergraduate Learning Commons, a state-of-the-art, sustainably-designed educational facility located at the heart of the Georgia Tech campus.
Following is the tentative event program:
9:00 AM: Doors Open

9:00 - 10:00 AM: Breakfast/Registration

10:00 - 11:00 AM: Welcome, Self-Introductions, and Session Planning

11:15 AM - 12:15 PM: Breakout Session #1

12:15 - 1:30 PM: Lunch

1:30 - 2:30 PM: Breakout Session #2

2:30 - 2:45 PM: Snack Break

2:45 - 3:45 PM: Breakout Session #3

3:45 - 4:00 PM: Snack Break

4:00 - 5:00 PM: Breakout Session #4

5:30 - 7:30 PM: Happy Hour @ World of Beer, 855 Peachtree St (Hosted by YPT - Young Professionals in Transportation)
Directions
Walking from MARTA
You can walk from either the North Avenue Station or Midtown Station.
(Between 10am and 6:30pm, the Tech Trolley from Midtown Station is also an option. See the Tech Trolley route map, Tech Trolley real-time map & real-time arrival info for the MARTA stop.)
Parking on Campus
Parking rates for visitor lots range from $15-$20 for 6+ hours. View map

There is limited street parking on nearby 4th St and outside the Clough Building (pay careful attention to signs).
Event Sponsors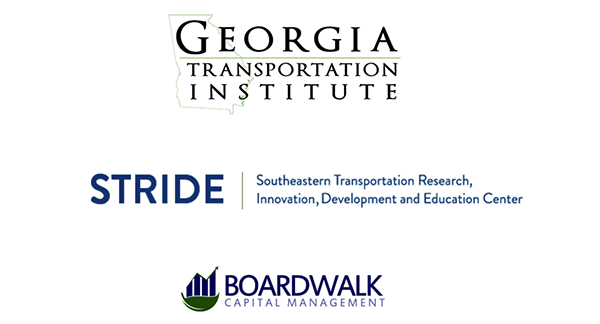 Event Organizers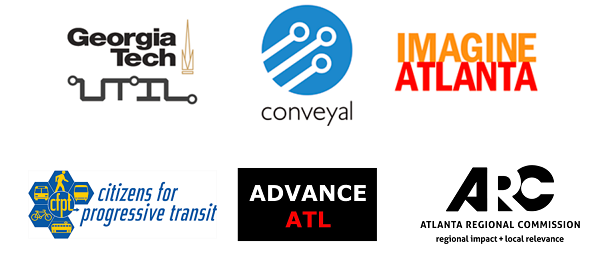 Event Partners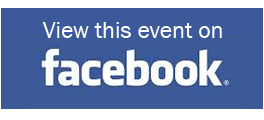 If you talk about TransportationCamp South on Twitter, you can use the hashtag #transpo17