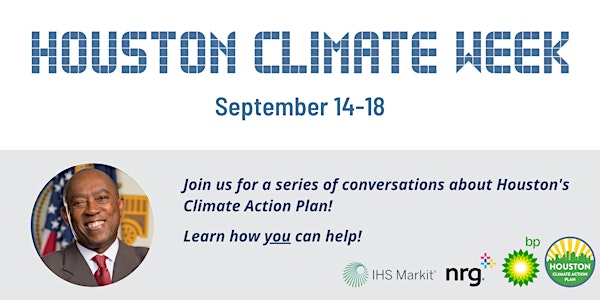 TRANSPORTATION: Taking the Car Out of Carbon Emissions
Join leaders from METRO, City of Houston, and LinkHouston for a conversation on growing clean transit options in car-centric Houston.
About this event
Nearly half of Houston's greenhouse gas emissions come from transportation and 96% of commuters drive alone.
Kimberly Williams, David Fields, Jonathan Brooks, and Kurt Barrow will explore pathways to a greener, safer, and more equitable mobility future for Houstonians.
Find out how reducing transportation-related greenhouse gas emissions, increasing mobility options, and improving interconnectedness of pedestrian, cycling and transit networks are essential components of the Houston Climate Action Plan.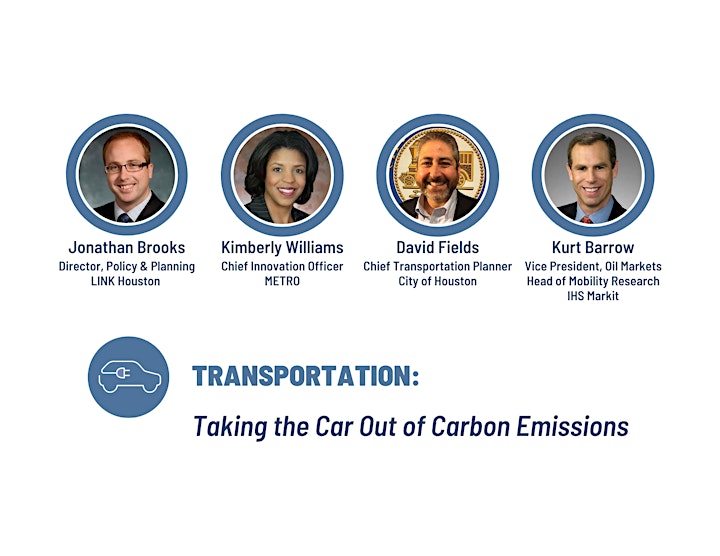 Register for other sessions at: http://houstonclimateweek.eventbrite.com/