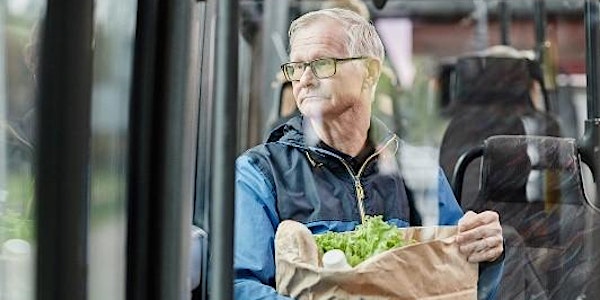 Transportation Equity and the Older Adult Population
Transportation Equity and the Older Adult Population.
About this event
Join us Dec. 8 to learn more about public transit accessibility, recommendations, and trends for the older population in Central Indiana and the state. Data reveals that within Marion County, older residents tend to live in areas where the least amount of public transit is available. Census tracts with the greatest population of adults aged 65+ also have the greatest average distance to travel to public bus stops. Plans to expand IndyGo from 2023-2027 will likely improve transit options for some older adults in Marion County, but limited transit opportunities may persist in several areas where older adults reside. In addition, transportation inequities will likely persist in the suburban and rural areas beyond Marion County. Findings suggest a continued need to investigate the feasibility and sustainability of other transit options such as micro transit and ride hailing to accommodate our growing older adult population.