Transpersonal Psychology/Psychiatry Through the Lens of Huichol Shamanism w...
Description
Transpersonal Psychology/Psychiatry Through the Lens of Huichol Shamanism with Bruce Scotton, MD
Dr. Scotton will explain the general theoretical framework and discoveries of transpersonal psychology and psychiatry. He will then look into the world and healing as lived and taught by the Huichol People of Southern Mexico.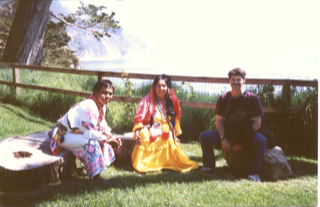 Bruce Scotton M.D. is a psychiatrist and Jungian Analyst in private practice in San Francisco and Corte Madera for over forty years. In addition he has held a number of positions such as Inpatient Unit Psychiatrist at UCSF, Psychiatric Director of a halfway house in the city, Psychiatric Consultant for St. Mary's Spine Center, and contract psychiatrist for California Department of Corrections.
He has been interested in the connection of cultures and their spirituality to psychiatry and mental health since childhood when he was fortunate to have connections with Pueblo people through his grandparents in Albuquerque. Working in a hospital in Liberia on a senior medical school elective cemented that interest. Those supposedly uneducated Liberian people who assisted at the hospital knew more about a number of aspects of healing than did the Western doctors!
He studied Hinduism and Buddhism for about twenty years, joining and learning from a few groups in both religions. Constantly looking for the right teacher he met the Dalai Lama, Swami Muktananda, Swami Atmananda, Thaungpulu Sayadaw, Tashi Gyaltsen, Mother Teresa, Eknath Eswaren, Krishnamurti, Rabbi Zalman Schachter, Bishop James Pike and others but none was right. Then he was amazingly fortunate to cross paths with a sister-brother pair of traditional Wirarika medicine people, Jaichima and Rutury. He has studied with them now for nearly 30 years.