Transmedia Transformation: Collaborative Creation of Stories, Myths & Memes

Monday, April 29, 2013 from 6:00 PM to 9:00 PM (PDT)
Event Details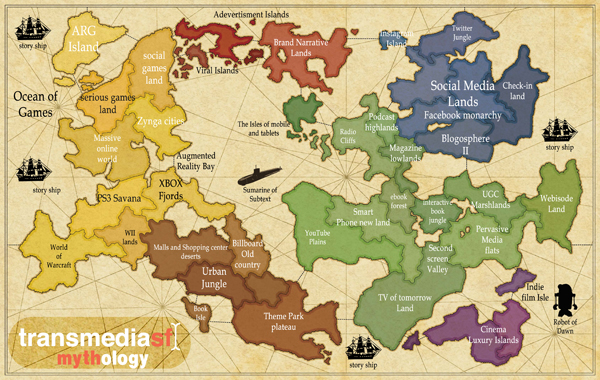 Transmedia Transformation: Collaborative Creation of Stories, Myths & Memes
Hosted with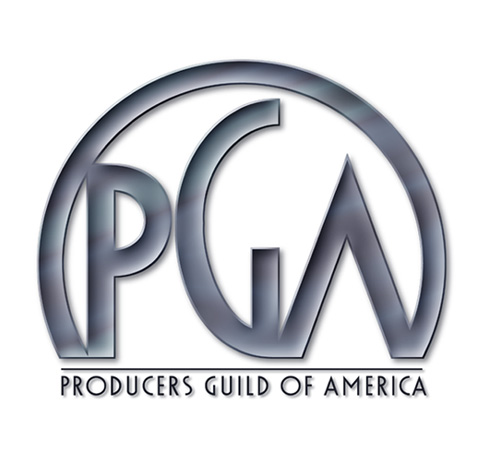 Drinks, food, networking and discussions
 
 Myths are public dreams, dreams are private myths.
Joseph Campbell 

Parable, myth and legend have been our tools for explaining the sacred, our societies, and our genesis stories since humans first started using tools, drawing on cave walls and sharing stories around the camp fire. These myths and stories eventually crossed borders, media, and cultures where they took on new sacraments and practices as they spread to different audiences and were absorbed and customized.
The light sources we gather around have changed since then, but building myths and memes based on collaboration has only accelerated. Today, stories, sagas and myths zip around the world at a pace that is – in a word – legendary.
This month our panelists and presenters will explore the new ways of creating collaborative stories online with new technologies. We will dive into the concepts of User Generated Content and the "empowered user" to explore how we create "rabid fans" who feel such strong affinity for our materials that they modify, manipulate and market these for us. We will examine how we engage the masses – our audiences – in the creation, curation and sharing of stories in the digitorial age.
Event schedule
   Doors open at 6
   6:00 - 6:30pm  Networking 
   6:30 - 6:45        Welcome
   6:45 - 7:25        Presentations
   7:25 - 8:00        Panel + QA
   8:00 - 8:10        Announcements
   8:10 - 9:00        Networking
Do you have an announcement you'd like to make to our community? We'd love to hear about it!  Contact us via our Meetup page to schedule your announcement.
Presenters:

Mitch Schultz began his life journey in Memphis, TN, and has since called Texas, Minnesota, Colorado and New York City home. From an early age, his love of art, music, mythology, and anything curiously unusual, fueled his path, including collaboration with Ghost Robot, Synthetic Pictures and the development of the hybrid-collective Spectral Alchemy.
As a hybrid entity, Spectral Alchemy operates as a think tank, transmedia production and culture architecture, exploring the inherent connections between consciousness, nature, language, technology, and the evolving human mythology. Current projects include the documentary DMT: The Spirit Molecule, and the MNTTKA Manifesto, a multi-platform experience that outlines a new paradigm for consciousness, our relationship to nature, the celebration of that relationship, and the development of a new, syncretic language.

Mitch is also the Executive Producer and Creative Director for the DMTRMX Project, and served as Artistic Director for the I/O Port designed for JFK International Airport, a conceptual and practical installation that engages the user through the interpretation of the airport's arrival system information as visual content mined from the web. He has also contributed to R&D for Microsoft on Amnesia Moon, an episodic, interactive sci-fi mystery.
His education includes a BS in Radio-Television-Film from the University of Texas at Austin and an MFA from Tisch School of the Arts at New York University. 

John Maccabee is the founder of CityMystery, a game  design    company that provides strategy, narrative and implementation for  games known  by several names; ARGs, transmedia and mission-­‐based games.  CityMystery was a Webby  Honoree  for  ghostsofachance.com, a game sponsored by the Smithsonian  American  Art  Museum, the first game to be  sponsored by any  museum  anywhere.  A second  game for the  Smithsonian,  Pheon, ran  live  and  online, with live events  influencing  the  ongoing  narrative of a graphic novel. Pheon  was also the first  ARG ever designed for multiple sponsors;  an  archive  of  it can be found  at  app.pheon.org/dashboard.  Mr. Maccabee  has  also  designed  games  for George Washington University, The University  of Maryland's School of  Information,  as well as  game strategies or Colonial  Williamsburg and Envision, a charter  high school in San Francisco.  A template  for  mission-­‐ based games was unveiled recently at a digital learning conference in Germany, LearnTec. The  template  is  also the first of its kind specifically designed for education and  corporate training.  
John has written scripts for feature films and television developed at Sony, Universal, Warner Brothers, NBC and CBS. BYZANTINE, a computer game he wrote and  co-­‐designed for The  Discovery Channel was named "Game Of The  Year" at the Frankfurt Book  Fair. He  has  produced  websites for corporate clients that include Kodak, Sony Pictures and Fairmont Hotels. He has had three novels published (in four  languages). Mr. Maccabee is a member of the board of directors of the Friends of the San Francisco Public Library and the Morse Family Foundation. He lives in San Francisco.         

Ash Monif grew up reading classic folklore and fiction such as Tolkien, Chaucer, and Grimm whose stories, fables and parables inspired him.   In college Ash studied Philosophy and eventually made the shift to Digital Art where he lead a team of students to build games and become a finalist in the Independent Games Festival.

Since then Ash Monif has worked across the entire spectrum of the game industry from massive publishers to indie developers.  His background includes such companies as Electronic Arts, Bioware/Pandemic, ATARI, and Subatomic Studios with credits on major brand franchises such as James Bond, The Sims, Lord of the Rings, and Fieldrunners.

Ash Monif's latest venture co-founded with renowned artist Randis Albion is Grimm Bros, whose focus is to create a modern IP franchise of fairy tale themed games that utilize cloud-based technology and connects gamers on PCs and Tablets.

Further accolades include winner of multiple industry awards, founder of the Silicon Valley IGDA Chapter, and faculty advisor to Cogswell College.  



Moderated by Maya Zuckerman - Transmedia SF co-founder

 With thanks to our Sponsors:
Have questions about Transmedia Transformation: Collaborative Creation of Stories, Myths & Memes?
Contact Transmedia SF
When & Where

Westernized Productions
550 Bryant St
Address Line 2
San Francisco, CA 94107


Monday, April 29, 2013 from 6:00 PM to 9:00 PM (PDT)
Add to my calendar
Organizer
Transmedia SF is a network of SF Bay Area media and start-up creatives who come together to develop our own projects, to promote and educate the world about transmedia storytelling, and to make San Francisco a center for transmedia production and education.