Transmedia SF - How to Get Ahead in Advertising and Gaming

Monday, April 30, 2012 from 6:00 PM to 9:00 PM (PDT)
Event Details
Transmedia SF:  How to Get Ahead in
Advertising and Gaming

Drivers in the evolution of transmedia and new uses of tools and techniques are explored by gaming and advertising experts.

FREE DRINKS, FOOD, NETWORKING AND DISCUSSIONS

Advertising has been a key driver of media technologies since the inception of the ad campaign and the earliest days of branding.  Add to this, today's pervasive gaming platforms and methodologies and we have two major industries that are both being driven by and driving the evolution of transmedia.
Join us and our panel of advertising and gaming experts as we explore the latest developments in ad campaigns, gaming and experiential marketing.
Schedule:
6:00 pm – Doors Open for Drinks, Demos and Networking
6:30 - 8:00 pm – Presentations and Panel Discussion
Guthrie Dolin - Principal, Brand and Strategy, Odopod
Guthrie Dolin is a seasoned creative executive and an entrepreneur. He has founded two award-winning agencies and partnered to launch numerous enterprises. Currently, Guthrie is Director of Strategy at Odopod, a full-service digital agency that develops innovative experiences for world class consumer brands. Odopod's clients include Nike, Google, Sony and Tesla Motors. Guthrie holds a Bachelors Degree from the California College of Arts (CCA). He lives in Berkeley with his wife and two kids.
Frank Marquardt - Director of Content Strategy, Barbarian Group
Frank serves as director of content strategy. Previously, he was director of content strategy at Native Instinct; executive editor and content producer at SustainLane, a sustainability startup; and managing editor at WetFeet, a career information publisher. Frank has also worked as a freelance writer and editor and done a bunch of other stuff, too.
Finnegan Kelly - CEO and Co-Founder, The Go Game
Started in 2001 in collaboration with his good friend Ian Fraser, The Go Game was the first location-based game of it's kind. In a time before flash mobs and check-ins, hundreds of San Francisco adventurers came out each month to play one of their hand-crafted urban games, weaving actors and creative stunts with trivia and location based clues. Over the past 10 years The Go Game has evolved into the leader in corporate team building running over 50 events a month around the world. They hold the record for the world's largest mobile phone game with an event in Dallas that featured over 2500 players. To date, over 1 million players have experienced their blend of fun and creativity, and they have grown to a 3 million dollar company with 20 employees across the country. Finnegan is responsible for the technical side of the company and which is poised to release its first iPhone App for SXSW.  In his spare time, Finnegan is a jazz piano player around the Bay Area, performing at Revolution Café and Yoshi's.
Shirley Lin - EVP Asia Operation/Business Development, Beintoo
Based in Milan and Silicon Valley, Beintoo is a mobile gamification platform that powers patent pending reward and user loyalty engines to open up multi-channels for mobile monetization.  Shirley is responsible for the business development, developer community relations in US as well as building partnership and operations in the Asia regions.  
Shirley is also the "Chief Squawker" of 800 Birds.  Based in Silicon Valley, it is well known as an organically grown startup community with over 900 members strong.  She has been advising various startups from around the world and in 2011 helped two startups successfully receiving angel funding.  Previously she founded YoXi123, creator of the Facebook social app Huggy Hearts. "  She co-founded WooMeOver, Kavayi Software and  Cajava. 
Before becoming a serial entrepreneur, she held various development management capacity at Tandem Computers (now HP), Tymnet (now MCI), and was a hard-core aerospace programmer at NASA, Johnson Space Center in Houston, on the Space Shuttle programs. She holds a M.S. in Computer Science from Texas A&M and a B.A. from National Taiwan University.
Moderator:  Beth Rogozinski, CEO, D2S Games, Co-Founder/CEO, Match Factor

8:00 pm - 60 Second Soap Box
This is your time and your platform to share with the community what you are working on, if you are hiring or looking for collaborators, if you're looking for work or hosting an event.  Anything goes - as long as it's transmedia related ;-)
Following our community segment, we'll continue to network until the doors close at 9:00pm.
With special thanks to our sponsors: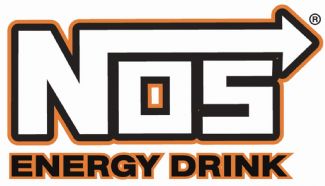 When & Where
1 market st
Ste 500 - Steuart Tower
San Francisco, 94105


Monday, April 30, 2012 from 6:00 PM to 9:00 PM (PDT)
Add to my calendar