Description
Take Your Career to the Next Level in 2018
Foundation Center South offers trainings and workshops to take you where you want to go in the nonprofit sector. The Pathway to Promotion Series prepares you to advance with tangible take-aways for your next career steps.
---
What would happen if no one in an organization focused their efforts on resource development? Would great non-profits be forced to reduce or cancel programs, postpone critical events/campaigns, or even worse…close their doors?
This workshop sheds light on development planning basics so individuals new to the world of fundraising and non-nonprofits are equipped to make successful transitions. A healthy development staff and plan help put safety nets in place to ensure organizations can survive major transitions and work towards long-term goals. The workshop facilitator will engage participants in strategy sessions designed to dissect the roles and responsibilities of development staff, identify diverse funding/resource streams, and highlight best practices and creative solutions to a successful development position.
At the end of this session, you will be able to:
1) Understand the primary purpose and key components of development work
2) Grasp key job skills, roles, and responsibilities for development staff
3) Outline the diversified funding streams organizations can access and develop as part of a well-rounded development plan
4) Create a basic development plan template that can be personalized for any organization
5) Learn time management strategies and planning best practices to ensure success in the fundraising field
Maria Azuri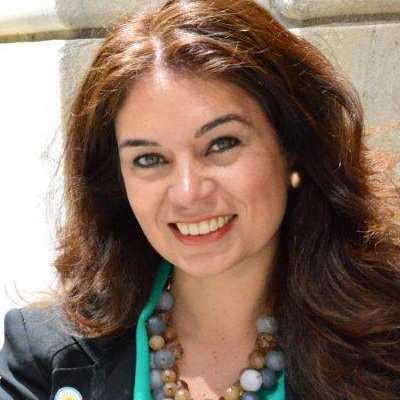 As the Director of Foundation Center – South, Maria Azuri is responsible for providing and connecting the South's diverse social sector with the tools, resources and knowledge it needs to strengthen impact and elevate the reach of philanthropy through strong capacity building within the wide social sector landscape.
She brings 20 years of recognized leadership,management and program development, and has worked at every level within diverse social work fields ranging from mental and public health, criminal justice, immigration, entrepreneurship,and school and community-based work. She brings a deep passion and strong commitment to communities through emphasizing strong and sustainable programming, innovative partnerships and strategic multi-sector collaborations.
Prior to this role, Maria worked at the Mayor's Office of Immigrant Affairs as the inaugural Director of Programming and has taught at GSU's School of Social Work. Maria holds her Bachelors of Social Work degree from Georgia State University and her Masters of Science in Social Work degree from Columbia University, where she graduated summa cum laude. She is very involved in her community in the realms of social and civic engagement and her career-long commitment to inclusive access to knowledge, information and tools stems from her experiences as an immigrant.