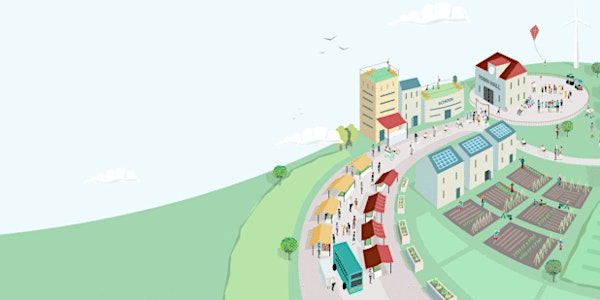 Transition Town MK Social: Sustainable Lifestyle Solutions We Can All Do
A conversational space for people to gather and share thoughts on practical actions we can take together in response to the climate crisis.
When and where
Location
Aiimi 100 Avebury Boulevard Milton Keynes MK9 1FH United Kingdom
About this event
This event will be focused on sustainable lifestyle solutions for families where our guest speaker, Debbie England, will talk about her lived experience of the low-carbon solutions that have worked for her as a parent over the last decade.
The aim of this social evening is to make it as inclusive and engaging as possible. So, following a short introduction from Debbie, the event will take a topic-led question and answer format that encourages audience discussion and draws out the challenges, tips, and sustainable solutions of all kinds that Debbie has researched and put into practice over the years.
Join us for our monthly social every first Wednesday of the month
As part of our series of monthly social evenings, this event is an opportunity for us to have an informal chat about all things "green" and sustainable in Milton Keynes, and to discuss how we can create climate resilient communities through practical action, together.
It is open to anybody 16+ who is concerned about the climate and nature crises, with each session having a focus on topics our group members have said they want to explore together in an informal environment over some refreshments and home-made cakes/biscuits! 😊
Venue
Our evening discussion will be held in the offices of Aiimi Ltd from 7pm to 8.15pm; a short walk from Milton Keynes Central train station and Planet Ice, at 100 Avebury Boulevard, Milton Keynes, MK9 1FH.
A big thank you to our friends at Aiimi Ltd, a socially responsible business leading the way in Milton Keynes, and kindly supporting our evening events by providing the space for our group to meet.
Further Info
Transition Town Milton Keynes is a group of local people concerned about the urgent need to address the climate and ecological crises.
We are working together to improve the resilience of communities in Milton Keynes, which we do through practical actions that advocate for a low carbon lifestyle and social and economic justice.
For more information, visit: https://www.transitiontownmk.org
If you have any ideas for subjects you would like us to cover in our events, or if you would like to be a part of our organising team, please let us know by emailing us at: contact@transitiontownmk.org