Description
Deciding to go Vegan is hard enough!
Staying vegan is a whole other story!
Think of it as moving to another country where
they speak a different language. If you don't have a translator
you'll be lost!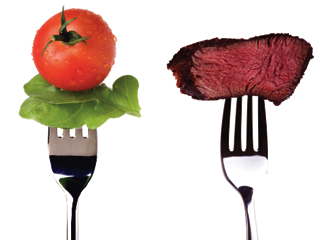 ---
YOU NEED A GUIDE TO HELP YOU MAKE THE TRANSITION!
YOU NEED THE 20/40 PROJECT!
---
The 20/40 Project is a life strategy program designed to teach people how to transition to veganism.
Be it to lose excess weight, detoxify, save some animals or to prevent a chronic illness, whichever is your motivation, this workshop will reveal the secrets of how to successfully transition from eating the Standard American Diet (i.e. mostly animal products and processed foods) to nourishing with whole plant foods.
The purpose of this workshop is to teach you how to have a different and better relationship with food so as to gain greater control over what you put into your body.
During the 20/40 Project's one-day workshop, participants will learn why plant nutrition is the natural diet for human beings, and how the Standard American Diet and our western lifestyle is the primary cause of why we gain weight, get sick or die before our time. Then, the class offers practical solutions using ancient wisdom to encourage nourishing with a whole-food, plant-based diet, getting appropriate physical activity, getting appropriate rest and adopting other healthy lifestyle habits to live in a way that emulates people living in the Blue Zones.
---
TO RESERVE YOUR ENROLLMENT SPOT, CLICK ON "TICKETS" ABOVE
.
---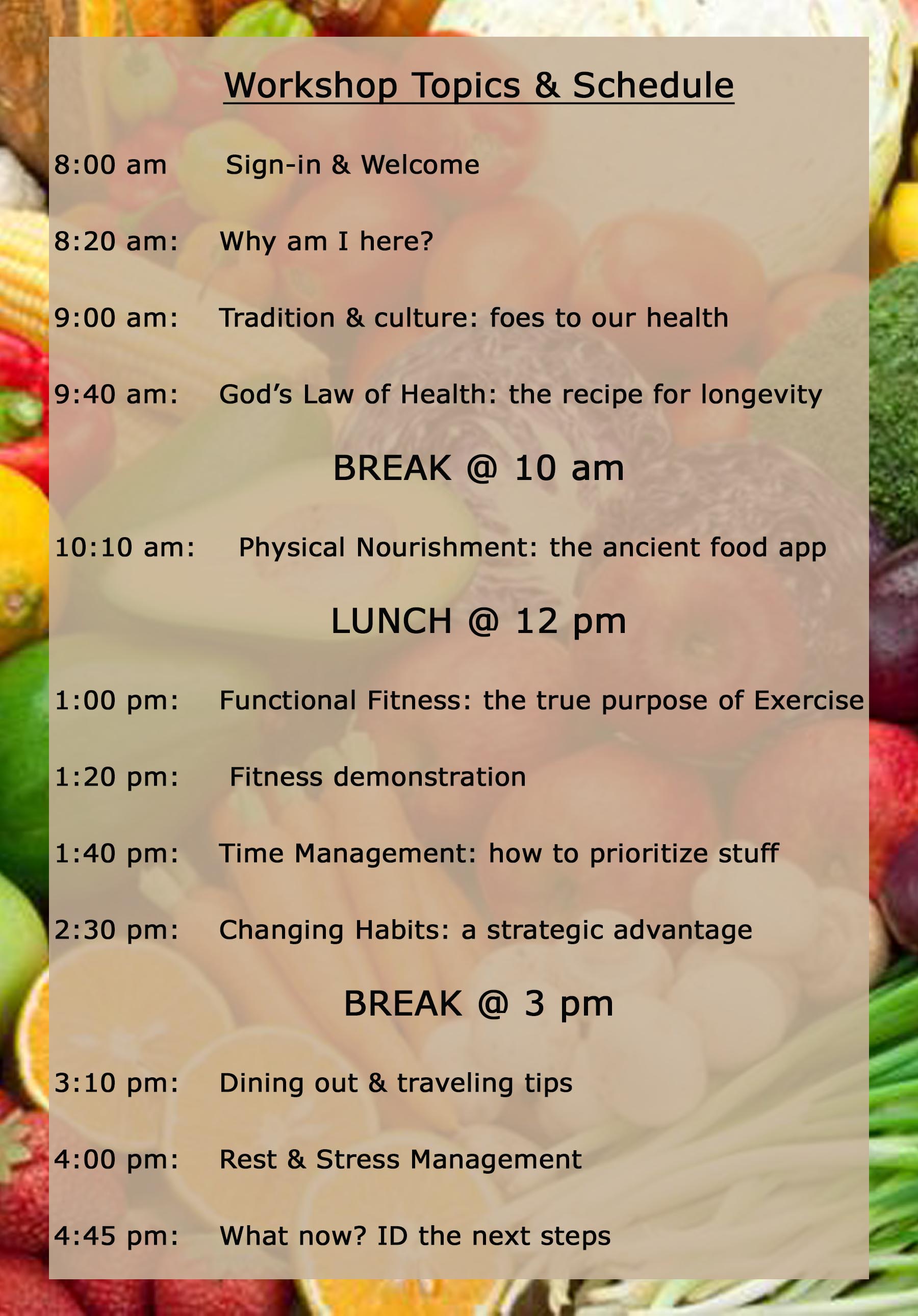 Numerous studies show that whole plant foods promote sustainable weight management AND long term health & wellness.and as such, the 20/40 Project includes food samples & recipes, grocery shopping tips and nutrition education.
Included in the workshop are:
Sam & Ash's Recipe book,

Six Weeks to Clean - Detox protocol,

Starter kit (grocery store shopping tips),

Travel & Dining out guide,

Fitness program,

New Habit strategies.
---
Cost: $247 (payable via Paypal or the day of class).
---
Enrollment is limited to 30 people so reserve your spot today!
To enroll, follow these simple steps:
Click on "Tickets" above and purchase your reservation fee ticket.

Wait for confirmation email to Pay the tuition via Paypal or the day of class.

If paying the day of class, print your reservation fee ticket and bring it to class.
---
You MUST pay the reservation fee to receive the enrollment confirmation email and reserve your spot in the class. This reservation fee shall be refunded at the end of the workshop.
---
We look forward to seeing you in the class!
Sam & Ashleigh Benavides
QUESTIONS? Email me at Sam@blfhealth.com