Description
Having a baby changes parents' lives forever, a fact that well-intentioned friends and strangers remind prospective parents over and over again. The changes associated with the transition to parenthood can be overwhelming and anxiety-producing. Having support can help to calm these fears and provide reassurance to meet the challenges of this extraordinary event.
This workshop will look at the new parent experience and how we, as professionals, can smooth the way for parents and their babies.
The workshop will be led by, Sandra Radzanower Wolkoff, PhD, LCSW-R.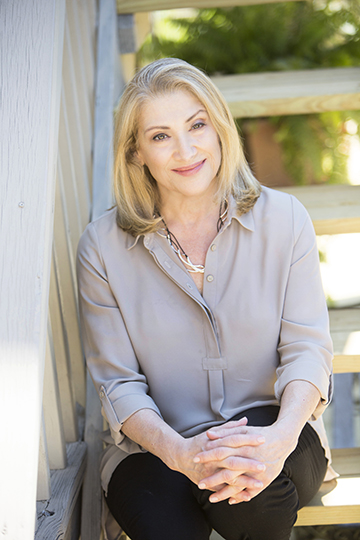 Sandra Radzanower Wolkoff, PhD, LCSW-R, is the former Director of the Marks Family Right from the Start 0-3+ Center, the early childhood mental health site of North Shore Child & Family Guidance Center. Dr. Wolkoff also developed the Training and Consultation Services at the Center that included; parent training, mental health consultation programs for Head Start and early childhood centers, and certificate programs for educators and clinicians working with young children and their families.
Dr. Wolkoff began the Diane Goldberg Maternal Depression Treatment Program in response to the needs of the mothers and babies who came for help at Right from the Start. The Diane Goldberg Maternal Depression Treatment Program was the first multi-disciplinary outpatient perinatal mood disorder treatment program in New York State. She has worked with the Nassau County Perinatal Coalition, Postpartum Resource Center of New York, and the National Parent-Child Home Program, among others, to provide training on the recognition and the treatment of postpartum depression. Dr. Wolkoff chaired the Nassau County Perinatal Mood Disorder Task Force for three years and helped develop their resource manual.
Dr. Wolkoff has been a trainer and presenter at conferences locally and throughout the country with a particular focus on the impact of maternal mood disorders on child development. She has been published in several Journals and was co-editor of "Raising Young Children Well: Insights and Ideas for Parents and Teachers".
In addition, Dr. Wolkoff was selected as 2007-2009 Fellow in the Leaders of the 21st Century Fellowship with Zero To Three, the National Center for Infants, Toddlers, and their Parents in Washington, DC. Dr. Wolkoff was chosen as one of the 50 Most Influential Women of Long Island by Long Island Business News and recently received the Pioneer Award from the Postpartum Resource Center of New York State.
Dr. Wolkoff is currently on the boards of New York Zero-to-Three Network and the COPE Foundation helping bereaved parents and families.
Dr. Wolkoff received her BA from CCNY and her Master's and Doctorate in Social Work from Adelphi University. She is currently in private practice in Albertson, New York.