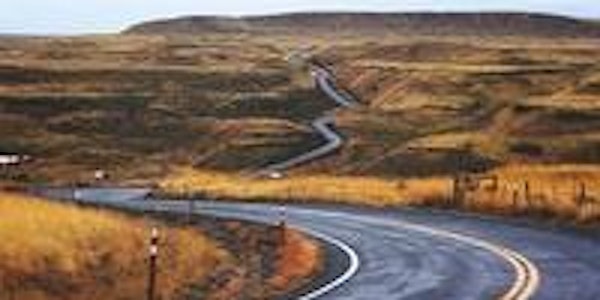 Transition to Adulthood: Resource. Plan. Prepare.
Description
Transition planning is intended to prepare students to move from the world of school to the world of adulthood. It's never too early to begin.
This FREE training series is ideal for professionals and caregivers to ask questions, grow resources, and network with others embarking on the transition journey. Register to attend the final session offered virtually.
Registration is required to access the link to join the session.
A Certificate of Attendance is available for all attendees.
Each session occurs from 4:00pm-6:00pm at the Union Township Civic Center
September 24th, 2019
Discovery Process & Charting the LifeCourse
Keith Banner, DODD & Celia Schloemer, UCCEDD
The Discovery Process is meant to answer the questions:

"Who is this person?" and,

"What are the ideal conditions for success?"

Charting the LifeCourse Framework, created BY FAMILIES, helps individuals and families of all abilities and all ages develop

A

vision for a good life,

T

hink about what they need to know and do,

I

dentify how to find or develop supports, and

D

iscover what it takes to live the lives they want to live.
October 22nd, 2019

Backward Planning
Sue Beck, OCALI
Learn about a tool that starts with the end goal and works backward.

What is the current baseline?

What will it take to reach the milestone?

Use data and facts to breakdown the steps.
Develop a plan for involving all team members across agencies.
February 25th, 2020
Connecting to Providers
Local Community Adult & Transition Service & Support Providers
Clermont DD? OOD? OMJ? What does it all mean? What do they do?

Q&A discussion with providers to learn about:

Service delivery,
How and when to access supports,
Types of funding accepted.

T

ime to talk one on one with providers.
March 3rd, 2020 **NEW SESSION ADDED!**
Life Lessons from Lived Experience
Mary Helen Richer, Autism Society Greater Cincinnati Executive Director, Panel Facilitator
Grow empathy and perspective from lived experience.
Discuss the most helpful and unhelpful components of
transition.
Learn about the process of self-advocacy in the workplace.
April 21st, 2020
Braided Services & Multi-Agency Collaboration
Warren County Educational Service Center & Team
Braided Services allow for creative opportunities for people who may have unique needs and challenges which necessitate individualized and flexible schedules.

Hear an example of how multiple agencies partner to support people in a way that honors and nurtures individual skills and talents.
Please contact Anne Tapia at anne.tapia@cchmc.org or 513-636-7616 with questions.
The Transition to Adulthood Training Series is Sponsored by the Clermont County RAAC Task Force