Transit Special Constables Women's Symposium 2018
Description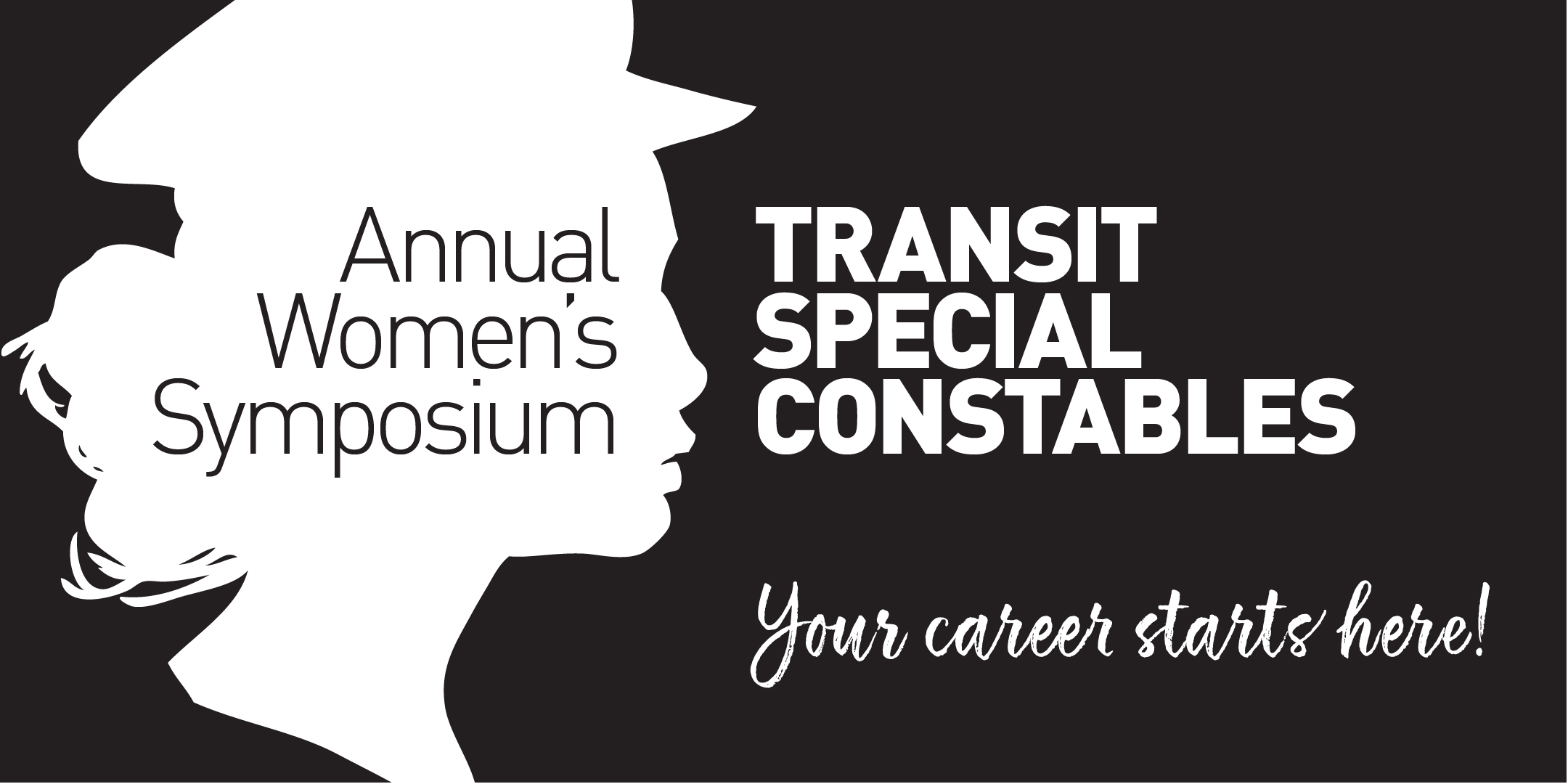 Interested in a career in law enforcement ? Your career starts here ! Toronto Transit Commission (TTC), York Region Transit (YRT) and Metrolinx (GO) have collaborated to host the 1st Annual Transit Special Constable Women's Symposium.
Come out and spend the day with us ! You will have the opportunity to meet, hear and question Transit Special Constables from across our agencies, get tips on obtaining the Applicant Testing Services (ATS) Special Constable Certificate and learn about effective interviewing skills. Recruitment staff will be on site to discuss the hiring process in detail at your agency of interest.
Transit Special Constables, at the request of their agency, are appointed through the jurisdictional Police Services Board and are Peace Officers employed to protect the patrons, employees and assets of the agency in which they are employed.
If you require accommodation due to a disability to participate, please contact 1-877-464-9675 ext 75773
#joinTSC