Transit Investments: How Should They Be Evaluated? A Forum Hosted by James L. Oberstar

Friday, February 24, 2012 from 10:00 AM to 12:00 PM (CST)
Event Details
Transit Investments:  How Should They Be Evaluated?
A Forum Hosted by James L. Oberstar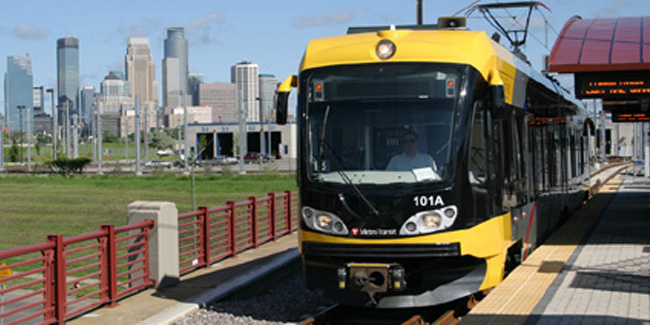 The U.S. Federal Transit Administration currently uses six criteria for evaluating and making decisions about which transit capital investments to fund through the federal New Starts Program.  The criteria are mobility improvements, environmental benefits, operating efficiencies, cost effectiveness, transit supportive land use, and economic development effects.  FTA recently issued new proposed rules and policy guidance for its New Starts and Small Starts programs.  James L. Oberstar, Member of Congress (1975 to 2011) and Chair of the U.S. House Transportation and Infrastructure Committee (2007 to 2011), will host a forum to discuss the pros and cons of the current criteria and how they apply to transit investments in the Minneapolis-St. Paul region.  The forum will include a participant discussion led by Mr. Oberstar.
Host:
Panel:
Peter McLaughlin, Hennepin County Commissioner
Mark Fuhrmann, Program Director - New Starts Rail Projects, Metro Transit
Mark Fabel, Development Project Manager, McGough Development
Barbara Thoman, Executive Director, Transit for Livable Communities
Yingling Fan, Assistant Professor, Humphrey School of Public Affairs
Sponsored by the State and Local Policy Program of the Hubert H. Humphrey School of Public Affairs, the Transitway Impacts Research Program, and the Center for Transportation Studies of the University of Minnesota.
Parking and Transit information
The Humphrey School of the University of Minnesota is hospitable to a diversity of opinions and aspirations.  The Humphrey School does not itself take positions on issues of public policy.

When & Where

University of Minnesota Law School
229 19th Avenue S.
Room 25, Walter F. Mondale Hall
Minneapolis, MN 55455


Friday, February 24, 2012 from 10:00 AM to 12:00 PM (CST)
Add to my calendar
Organizer
The Humphrey School's State and Local Policy Program
SLPP is a Center in the Humphrey School of Public Affairs, shaping public policy to benefit people and communities.
The Humphrey School of Public Affairs ranks among the top professional schools of public affairs at public universities in the country. The School is widely recognized for its role in examining public issues and shaping public policy at the local, state, national, and international levels, and for providing leadership and management expertise to public and nonprofit organizations.
Transit Investments: How Should They Be Evaluated? A Forum Hosted by James L. Oberstar