Description

Dynasties of the South with Michael Wood
Join us for an illustrated talk by historian and broadcaster Michael Wood at The Nehru Centre in London.
Michael has acquired bona fide 'national treasure' status in the course of his long and prolific career, which began with his landmark series on The Dark Ages in 1979 and has included several notable forays into Asia.
His books and television programmes on India are perfect primers if you plan to travel to the east. We routinely recommend his brilliant summary of the roots of Indian civilisations in Legacy (1992), and The Smile of Murugan (1995) is an absolute must for all travellers to Tamil Nadu.
Anyone who has had the pleasure of attending one of his lectures will confirm that Michael's ability to bring past eras to life is second to none and, if anything, even more compelling in front of a live audience than on the small screen.
In this lecture Michael will take us on a journey through South India, exploring its cultures, temples, towns and ritual traditions.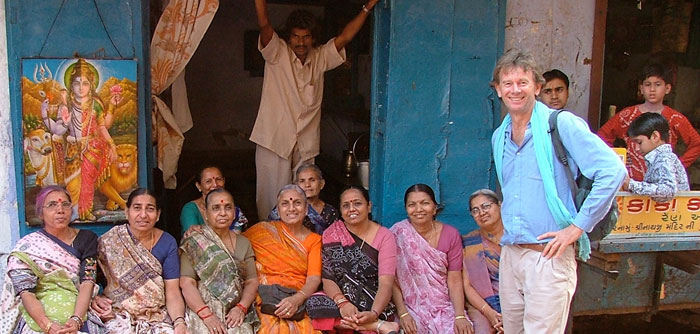 ---

Doors open at 17:00. The lecture will begin at 17:30.
Before and after the event the TransIndus team will be on hand to discuss any travel plans... or just for a friendly chat about your last holiday!