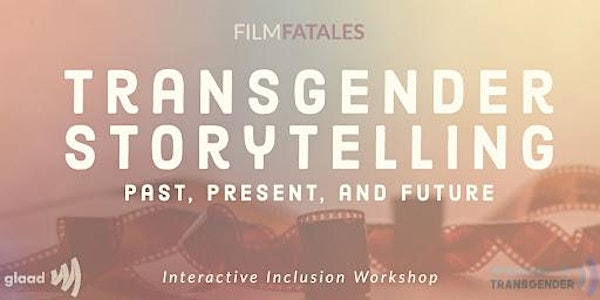 Transgender Storytelling
You're invited to the next Film Fatales webinar!
Refund Policy
Refunds up to 1 day before event
Eventbrite's fee is nonrefundable.
About this event
Join us for a trans workshop hosted by Scott Turner Schofield from Speaking of Transgender with additional support from GLAAD.
This presentation focuses on understanding what it means to be transgender and the past, present, and future of trans media representation. Starting with an overview of what it means to be transgender and non-binary, along with need-to-know terminology, the presentation will then examine stereotypes about trans people and the real world consequences of those. We will then discuss the history of transgender representation in film and television, the current state, and how to improve trans representation in the future, including best practices for casting authentically and including trans people behind the camera. We will conclude with how GLAAD can be a resource to content creators in telling authentic and accurate trans stories that truly reflect the world around us and accelerate acceptance through culture change.
Speaking of Transgender is a national training and consulting company founded by Scott Turner Schofield. They have conducted hundreds of gender diversity and inclusion trainings in educational, business, and community settings since 2002.
This webinar will be accessible with live captions. Participants are invited to ask questions in the Q&A box throughout. The presentation will be recorded and a video replay link will be available for 48 hours after. See you soon!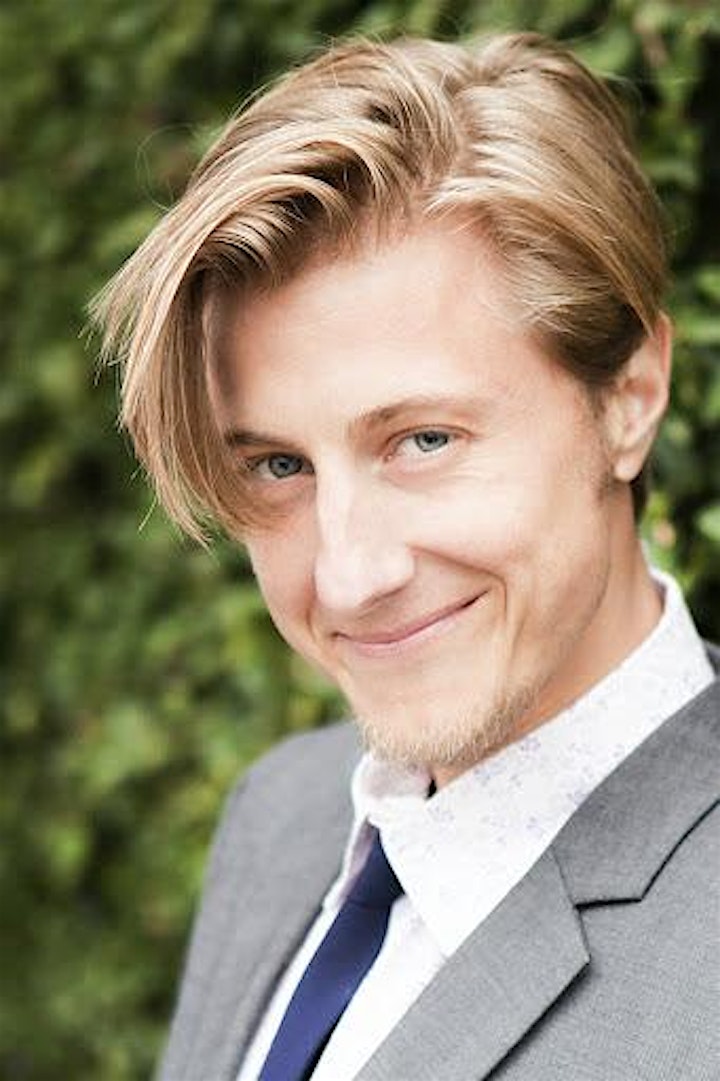 Scott Turner Schofield is an award-winning actor, writer, and producer—a "trans influencer of Hollywood."
Making television history as the first out transgender actor in Daytime television with the recurring role of "Nick" on CBS's The Bold and the Beautiful, Schofield then became the first out transgender man to earn an Emmy nomination for acting, for the recurring role of "Max" on STUDIO CITY (Amazon Prime).
As a film actor, Scott received international critical acclaim for his lead role in the 2018 feature film The Conductor (Splendid Films). His one man show special, Becoming a Man in 127 EASY Steps, premiered at the 2020 Tribeca Film Festival and was a Special Event at OutFest 2020.
Scott's 3 solo performance pieces have toured major venues in the US and Europe, with the support of the National Performance Network and the Princess Grace Foundation-USA. He performed (in French) in the Festival d'Avignon mainstage production of Christophe Honoré's "La Faculte," directed by Eric Vigner, touring the Théâtres Nationales of France for the 2012-13 season. He has starred in live theater in Los Angels at the Renberg and Kirk Douglas theaters.
Among other behind-the-scenes credits in film, TV and streaming, Schofield consults for HBO's EUPHORIA; the role he helped create has been called "TV's most interesting trans character" and "the future of TV". Partnering with IATSE and GLAAD, he has educated hundreds of crew members in on-set sensitivity, and vetted trans-affirmative policy for the Union. With 360-degree experience, he brings the expertise necessary to authentic, artistically excellent transgender storytelling, from script to screen.

Speaking of Transgender is a national training and consulting company founded by Scott Turner Schofield. We have conducted hundreds of gender diversity and inclusion trainings, specifically around transgender issues, since 2002.
We coach executives, train employees, and update policy in fields as diverse as education, law, tech, finance, public safety, arts administration, and medicine, to name a few.
In the entertainment space, we are making an impact—from script, through production, on red carpets and in the media, to screens. We work at a high level and in deep detail, educating leading creators, and the crew members' Union IATSE, to tell truly authentic transgender stories.
FREQUENTLY ASKED QUESTIONS:
Who is participating?
This public webinar is open to filmmakers of all backgrounds.
Will this be recorded?
Yes, only the presenter will be in the recording and a video replay link will be available for 48 hours after for those unable to attend live.
Will I need to turn my camera on?
No, it will not be possible to turn your camera on.
Will I be able to ask questions?
Yes, you can ask questions (anonymously if preferred) in the Q&A box.
When will I receive the link to join?
You will receive the Zoom link upon RSVP and a reminder will be sent the day of the event.
We are committed to creating a safe space where filmmakers can support one another. Please keep discussions civil and courteous. Do not screenshot or record without consent. Be respectful to other participants. Avoid assuming people's needs, gender identities, or backgrounds. Creating an inclusive space requires acknowledging existing power dynamics. If you are from a dominant or privileged identity practice making space through listening, unseating yourself, and passing the mic. If you are from a historically marginalized group, practice taking up space through sharing your ideas, raising your voice, and letting us know how to best support. Thanks for joining us!

Film Fatales organizes panel discussions, educational workshops and networking mixers focused on amplifying marginalized voices in film and television. Capacity is limited. The session will be recorded for those unable to participate in the live program. Please contact us if you require an accessible accommodation.