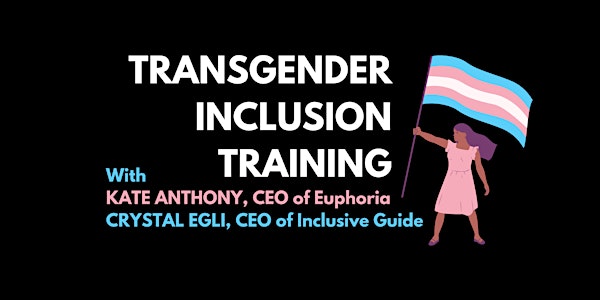 Transgender Inclusion Training
Join Kate Anthony, CEO of Euphoria & Crystal Egli, CEO of Inclusive Guide, in a conversation about the Transgender experience and allyship.
About this event
Topics will include:
- Centering the voices of Transgender Experts
- Definitions & Terminology
- The science
- Anti-Trans legislation
- Trans-Inclusive Business practices
- What does allyship in action look like?
- Q&A
10% of event proceeds will go directly toward supporting victims of the Club Q shooting and their families.