Description
Transgender-Affirming Clinical Skills for Medical Professionals
Day 2

Sunday, December 9th, 2018
9:00am – 1:15pm
Registration Opens at 8:30am
1501 Mercer University Drive

Macon, GA 31207
Workshop Description:
Education on transgender medical care has been shown to increase provider comfort and willingness to care for transgender patients (Safer & Pearce, 2013), yet many medical professionals note limited access to education on best practice in transgender patient care (Morrison et al., 2017). This workshop provides an overview of key concepts and social practices related to gender, as well as the soft skills that all medical practitioners need to affirm and care for their transgender patients. The instructors will facilitate a nonjudgmental space for participants to ask questions, explore new content, and brainstorm ways to build gender-affirming practices in their professional work.
Participants will learn specific strategies for creating an affirming space for patients, and will have practice opportunities to utilize these skills in multiple contexts. Empirically supported literature and data will be presented where applicable and available, and questions and discussion will be welcomed throughout the training. The workshop will include pre/post quizzes, lecture, small group discussion, FreeWrite exercises, practice and feedback, and worksheets.
Day 1 of this two-day intensive workshop is geared toward all medical professionals and will focus on knowledge building and skills building for general practice.
Day 2 of this two-day intensive workshop is geared toward medical professionals who wish to expand their knowledge of medicalized and nonmedicalized transition.
This is Day 2 registration. Day 1 Registration is available here:
https://UpswingMercerDay1.eventbrite.com
Day 2 Learning Objectives:
After attending this intermediate-level workshop, participants will be able to:
1. Select choices available for gender affirming medical transition using hormone replacement therapy (HRT)
2. Select choices available for gender affirming surgical transition
3. Select non-medical choices available for increasing transgender social safety
4. Be able to demonstrate walking a patient through available forms of medical and non-medical transition


Facilitators: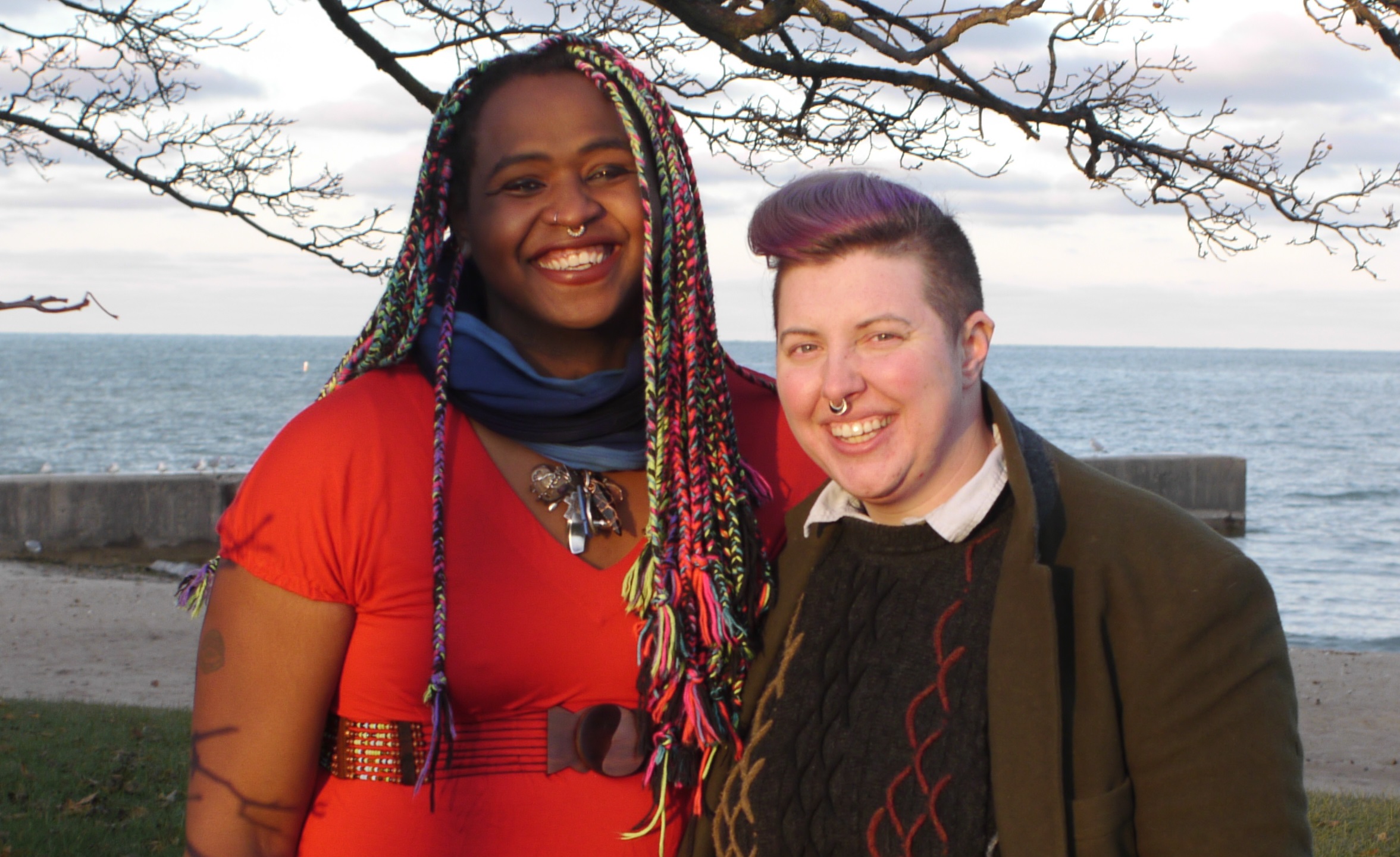 Vita E. is a Black Trans artist, activist, and educator, whose work focuses on creating positive representation and advocacy for the experiences of marginalized people. Her work has led to the start of many milestones; from being a finalist in the Capturing Fire Poetry slam in DC, to being a member of the Chicago BTGNC Collective, the Black Lives Matter Chicago Chapter. Her response track to Janelle Monae, "Hell Y'all Ain't Talmbout," was cited in The Source's "10 Songs Soundtracking the #BlackLivesMatter Movement," and her activism via art, TWOC Poetry, gives voice to the experiences of being NeuroDivergent, Queer, Black, Trans, and Femme. Taking a multifaceted approach to education and advocacy, Vita also is an active presence in the conversation on the state of health care in the U.S. for maginalized people, and her work on this topic centers accessibility through the utilization of technology as means of dissemination amongst impacted individuals and communities.
Worner Leland, MS is the Director of Development and Promotion at Upswing Advocates: a nonprofit organization that provides sliding scale coaching, groups, trainings, and research opportunities that focus on the LGBTQIA community. Worner is also an Adjunct Faculty member at The Chicago School of Professional Psychology and is President of the Association for Behavior Analysis International Sexual Behavior Research and Practice Special Interest Group. Worner's research and education work focuses on autonomy and choice and access for typically marginaized populations. Worner's operates from a belief that acess to affordable and affirming health care is a human right. For the past two years they have used their behavior analytic background to provided transgender affirming clinical skills trainings for mental health professionals, and are excited to expand this work to the medical field as well.
Attendance:
On ground attendance is free for current students, faculty, staff, and residents of Mercer University. All other medical professionals are welcome to attend at a ticketed rate to support the continuation of this project. Please reach out to worner@upswingadvocates.org to talk about sliding scale attendance if needed.
Schedule:
9:00 – 11:00
Pretest, Learning Objectives, Free Write
US Trans Survey Data
WPATH, ICATH, and CETH overview
11:00-11:15 Break
11:15-1:15
Transition options overview
Informed Consent models
Referrals and prioritizing patient goals
Trans bodies and social safety
Special topics: STIs, Fertility, and Mental Health
Post test and survey

To learn more about the work we're doing, visit:
www.upswingadvocates.org