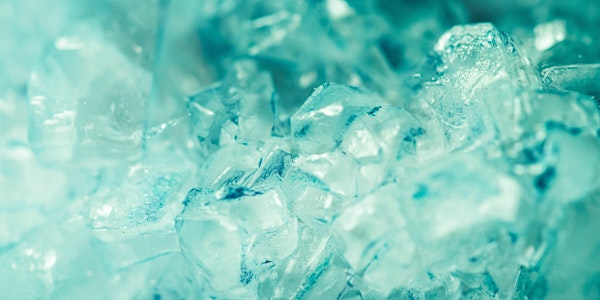 Transforming your Relationship with Money: A Workshop with Lynne Twist
When and where
Location
California Institute of Integral Studies 1453 Mission Street San Francisco, CA 94103
Refund Policy
Contact the organizer to request a refund.
Description
If you would like to purchase tickets for the Friday night conversation with Lynne Twist on March 22nd, click here.

This workshop meets on Saturday & Sunday, March 23rd & 24th, 2019, 10am-5pm.
For most of us, anxiety and complicated feelings about money are an obstacle to personal and organizational success. A dysfunctional relationship with money can hold us back from achieving our highest potential and realizing our loftiest goals.
Join global visionary and founder of the Soul of Money Institute Lynne Twist for an experiential workshop to transform your relationship with money. Lynne, along with strategist and coach Sarah Vetter, guides you in a deep exploration of how your highest aspirations can be supported and nurtured by money, rather than subverted by the constant anxiety and quest for money that is the product of our consumer culture.
By looking closely at your own financial story and the ways your beliefs about money have limited and constricted your life, you are empowered to re-conceptualize money as a tool to realize your best self.
Leave this workshop with a new sense of freedom and joy in your relationship to money. Discover wholesome ways to earn, save, spend, invest, and contribute to appreciate the power and presence of your existing resources.
Lynne Twist is a recognized global visionary committed to alleviating poverty, ending world hunger, and supporting social justice and environmental sustainability.
From working with Mother Teresa in Calcutta to the refugee camps in Ethiopia and the threatened rainforests of the Amazon, as well as guiding the philanthropy of some of the world's wealthiest families, Lynne's on-the-ground work has brought her a deep understanding of people's relationship with money.
She is the author of the best-selling, award-winning book The Soul of Money: Transforming Your Relationship with Money and Life which has been translated into nine languages including Korean, Chinese, Vietnamese, French, Spanish, German, Japanese, Bulgarian and Portuguese.
Sara Vetter is the Business Development Director of the Soul of Money Institute and is a coach, consultant, workshop leader, and strategist. She is also the Major Gift Fundraiser for the Pachamama Alliance.
Sara has played a leadership role with the Nobel Women's Initiative, working closely with the six Nobel Women Peace Prize Laureates on fundraising, strategy and special delegations. She has co-led delegations to see his Holiness the Dalai Lama, and is also member of the Women's Presidents Organization.