About this Event
Please join us LIVE you will also receive a recording of this event
Transforming Transgenerational Trauma with Essential Oils
Join Medicine Woman and Teacher Tiffany Carole MS LAc, EAMP for an evening exploration of trans-generational trauma and essential oils.
Discover how trauma patterns that are propagated through ancestral and cultural lines can be transformed with essential oils and an expanded context for understanding trauma resolution.
Thursday November 7th 7:00 - 9:00PM
Healing transgenerational trauma impacts the past, present and future of us all.
Highly emotional periods in history (cultural and familial) affect the people and the land through vibrational imprinting.
The vibrational imprinting of trauma is particularly powerful because it has several points of perpetuating attraction attached to it. Not only is the imprinting itself passed down through generations but the attractor field of the traumatic patterning is also passed on.
Therefore we see a recapitulation of basic trauma themes throughout familial ancestral lines as well as cultural lines. In other words, we see certain themes of traumatic events repeated generation after generation or even within the course of one person's life. In the past, and still within some circles, this would be referred to as a family or personal "curse." From an energetic perspective it is simply the recapitulation of a particular vibrational dynamic which is held in place by a collection of beliefs that act as points of attraction.
Trauma is marked by:
- A happening that is unwanted/undesired on a conscious level: A violation or breech
- A surprise or shock component which disrupts the Heart energy field
- A painful response on some or all levels of being which gives rise to resistance or separation between the 'wanted' and 'unwanted'
- And in the case of "unresolved trauma," a lack of resolution or closure on conscious or unconscious levels
Most of the time when we refer to trauma, we are referring to trauma that is unresolved.
"Unresolved" traumatic events are stored in the vibrational layers of the soma (body) and psyche (mind). They impact our physical health as well as our psychological health. They also create a vibrational discord or dissonance in relationship to our Inner Being or Authentic Nature.
The "unresolved" nature of anything sets in patterns that are incomplete- much like waking during a nightmare. What makes a nightmare a nightmare is the lack of resolution. This is similar to having a wound inflicted upon you and never being able to experience the natural mending, tissue regeneration and closing of the wound.
A significant aspect of the mechanism behind the perpetuation of trauma that is transmitted through ancestral lines has to do with the lack of resolution.
Resolution requires:
◦ Acknowledgment
◦ Intervention: Energetic or literal
◦ Allowance and restoration of the natural transformative process
These three pillars allow for alterations in the energetic patterning born from trauma and movements into greater Authentic Power. This is how we become more of our conscious creator selves while transforming trans-generational trauma simultaneously.
As vibrational agents, key Essential Oils can brilliantly support each one of the pillars and the grace-filled unraveling of trans-generational trauma patterns.
Tiffany will be sharing some of these key oils with you as well as a deeper understanding of the energetic potential within essential oils as plant medicine that can support soulful evolution in these times.
Healing trans-generational trauma impacts the past, present and future of us all.
Please join us for an eventful and engaging evening on a topic that is very important at this time.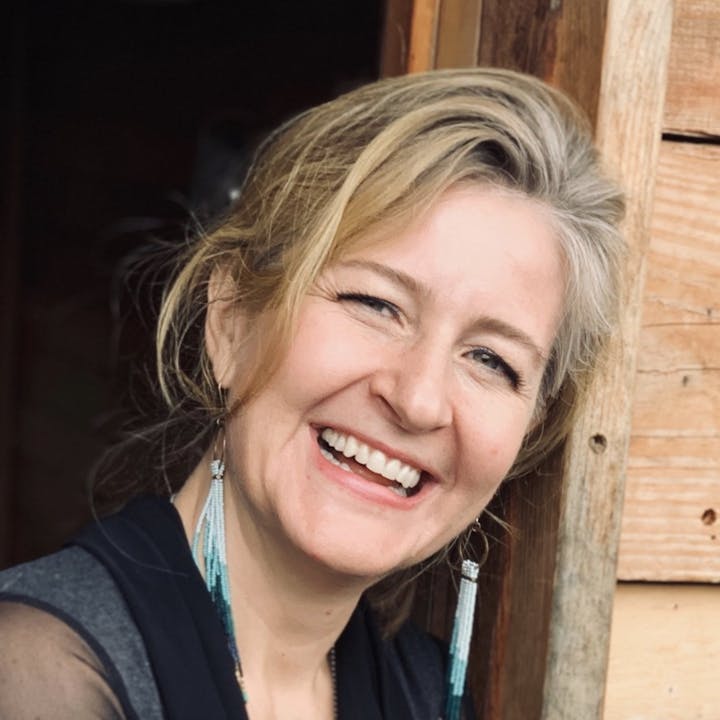 About Tiffany Carole MS, L.Ac, EAMP, LMP
​​Tiffany is a teacher and Medicine woman; a cultural mid-wife and illuminator of the embryonic and primordial. ​Her purpose is to digest and transmit the fundamental essence and language of energetic medicine; and to illuminate the emergent 'building blocks of the Universe' so that we may step into our roles as conscious co-creators.
She has trail blazed the consciousness explorers way 'in and down' while simultaneously moving 'up and out' both in time, no-time, space and non-space. Her gift is to not only bridge worlds, but also to make this process transparent and illuminated so that others may do the same.
Tiffany is a "teacher of teachers" taking under her wings the gifted, sensitive leaders of today and with whole heart in service, incubating their gestations and births of brilliance. She busts out of old and constricting paradigms without disrespecting our ancestral past. And she does this for the sake of all souls, that they may sprout, grow, flower and bloom into the divine blueprint of their seed. That we may all become our most natural, unencumbered selves.
Tiffany has an uncanny way of honoring both the western and eastern philosophical mind and perceptions in such a way that allows transcendence of opposites while not denying the reality of polarity in the third dimension. She studied biochemistry at Schreiner University, and Naturopathic and Chinese Medicine at Bastyr University. She ultimately obtained her licensure in Acupuncture and Therapeutic Body Work (Washington State).
Tiffany is a published author of Chinese and Energetic Medicine articles, adjunct faculty at Bastyr University, and has been practicing the art and science of energetic medicine professionally for over 17 years at her clinic outside Seattle W.A, Synergy Wellness Center. Additionally Tiffany created a potent system of pairing key essential oils with acupoints and body zones, facilitating extraordinary shifts in body-mind-soul. This collection of works is called Aroma Point Therapies and includes special focus areas in Pelvic Care, Addictions, Mental and Emotional well-being, Pediatrics, Pregnancy and Empathic Support. She facilitates the rich and timely Master Healer program in the Pacific Northwest and Glastonbury England, leads essential oil and Elemental based healing retreats in Sri Lanka and also has a vast array of online courses including the unique Healing Oil Collective Journey. Tiffany currently facilitates trainings all over the United States, England and Sri Lanka. When she is not traveling she offers private healing sessions in Kirkland W.A.
Learn More Here - https://www.tiffanycarole.com