Description
Transforming the Future: Anticipation in the 21st Century. (A Lecture by Riel Miller, Former UNESCO Foresight Head)
The world is changing and changing at increasing speed. In such kind of world, our ability to anticipate the future is very important. Those who can anticipate the future will have more time to prepare and thus will be ready when changes come.
The value of accurate predictions is unquestionable, even if knowing in advance exactly what will happen in any given circumstance remains an elusive, if not many times impossible, goal. However, countries and businesses that learn how to use the discipline of predictive modeling enjoy a number of competitive advantages, including faster time to market and greater social service efficiency.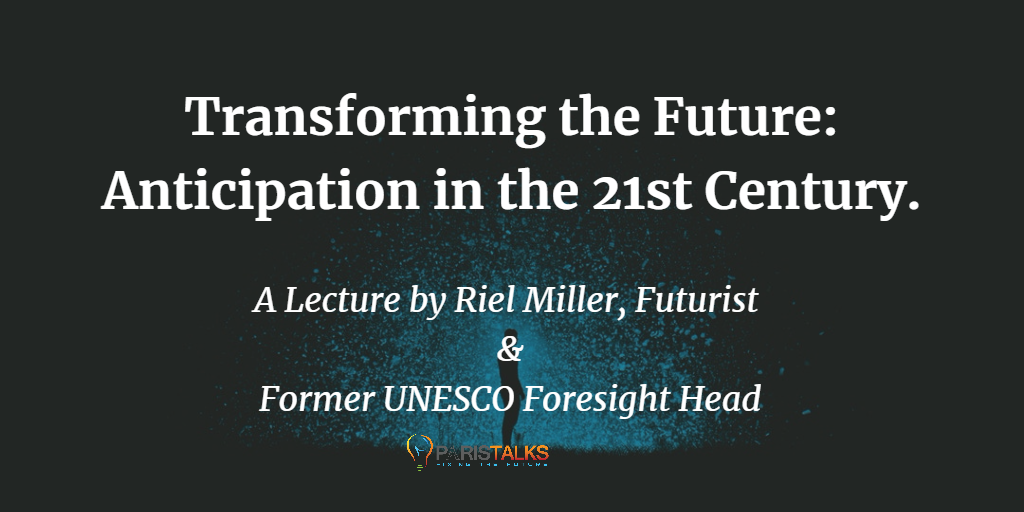 Paris Talks is excited to feature Riel Miller, former UNESCO foresight boss, in a lecture that will focus on capacity building on Future Literacy. Futurists and foresight-nerds (including those that will attend the Paris Talks conference) will learn and discuss how and what it is like to design and transform the way that the future can be used in daily personal and professional life.
This Lecture will:
Equip you with the skills to predict and imagine future scenarios

Teach you how to examine your own assumptions

Give you a support mechanism in researching issues in your sector of activity and developing a new approach toward possible solutions

challenge you to think critically and out of their intellectual/Business comfort zone

encourage you to take actions to their newly gained insights
Transforming the Future: Anticipation in the 21st Century will be mostly about how the role of Futures Thinking should be emphasized at all levels of Business and social life.
This lecture is organized for a few selected people as a pre-conference event for Paris Talks main conference that will start at 11.15am at the prestigious Parisian théâtre de la Porte St-Martin on the 19th of March 2017.
This lecture is limited to a small number of attendees. Tickets are given on a first come, first served basis.
We convene this community in intimate, peer-level gathering in the Petit St-Martin (sister theater to le théâtre de la Porte St-Martin - located in the same building) where decision-makers, entrepreneurs, inventors, scientists, educators, futurists, environmentalists, economists, visionaries...will listen and learn about some provocative and disruptive insights, promising new ideas and approaches on how to design wanted futures.
This lecture will hight tangible evidence of how some Countries and Businesses around the world have been benefiting from UNESCO's leadership in the field of foresight and the work of the Social and Human Sciences Sector through the Management of Social Transformations (MOST) Programme.
Lecture Programme:
8:45 am: Attendees' Arrival + Registration + Breakfast
9:30 am: Lecture begins
10:30 am: Lecture ends + Coffee Networking
10:50 am: End
Sign Up Now for This Lecture before it's sold out!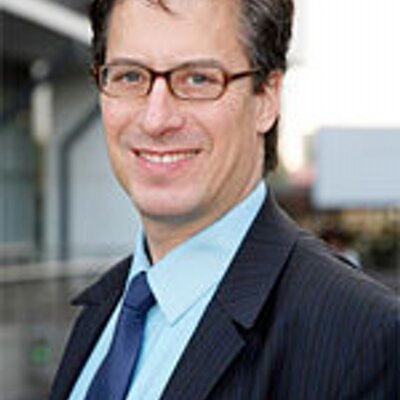 For more than 30 years, Riel Miller's work has concentrated on how to use the future to assess and direct the potential for socio-economic transformation in the private and public sectors. He started his career at the OECD Economics Department in 1982 and has worked as a Senior Manager in the Ontario Civil Service (Ministries of Finance; Universities; Industry) and for the International Futures Programme at the OECD for a decade. In 2005, Riel founded a specialized global consultancy firm, Xperidox Futures Consulting, that helps clients to use the future strategically. Riel is widely published on topics ranging from the future of the global economy, the financial sector, the internet, education systems, and social equity. Riel holds a Ph.D. in Economics from the New School for Social Research, New York, a board member of the Association of Professional Futurists and Fellow of the World Futures Studies Federation.
FAQs
How can I contact the organizer with any questions?
Sure of course. Please reach out via email to contact@paris-talks.com or by Direct Messaging us via Twitter to @ParisTalks
What's the refund policy?
All Paris Talks tickets are non-refundable. Transfers and name changes are available for free (up to a month before the lecture). After February 19th, 2018, no further transfers or name changes will be possible.
Do I have to bring my printed ticket to the event?
No. A digital copy will be enough!
Can I update my registration information?
Soon after the first ticket sale for Paris Talks lecture, ticket holders can transfer their tickets by contacting our curation team at contact@paris-talks.com or by Direct Messaging us via Twitter to @ParisTalks.
Is my registration fee or ticket transferrable?
Transfers and name changes are available for free (up to a month before the lecture). After February 19th, 2018, no further transfers or name changes will be possible.
Is it ok if the name on my ticket or registration doesn't match the person who attends?
If you have purchased a ticket, please remember that you must show your digital ticket and government-issued photo ID to enter the conference venue. The names on the ticket MUST match the ones on your ID card. If you do not have these two items for registration, you will not be admitted into the event venue.
What else do I need to know?
We expect cooperation from all participants to help ensure a safe environment for everybody. All attendees to the Paris Talks are required to agree with the following code of conduct.