Transforming the Culture of Power Through Compassionate Accountability
Indigenous storytellers from indigenous tribes from across the country will be online for a virtual, interactive, healing event.
About this event
Bring your gifts, your dreams, and your own stories to the first of two storytelling events leading up to May 11-13 national conference. . The theme of this even is compassionate accountability . Accountability is an essential piece of healing any harm that we've experienced. On December 17th, we will explore the ways that accountability with compassion has the potential to transform individuals and communities. As we explore creative ways to hold on to important traditions and healing practices that the pandemic keeps us isolated from, we plan to recreate healing practices through a virtual platforms. We encourage folks to collect their sage, tobacco, copper cups - things that represent creating a healing space for you, and have them in your personal space as we share this journey together.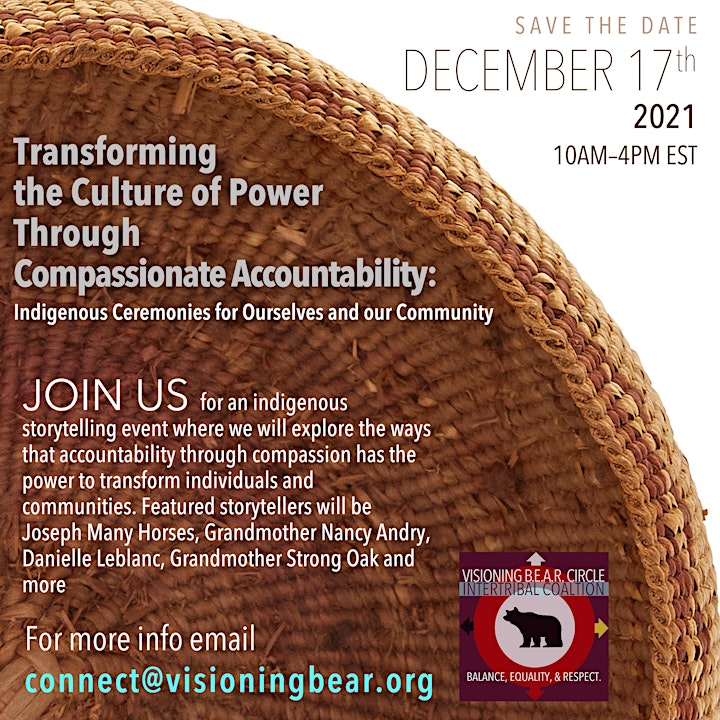 Organizer of Transforming the Culture of Power Through Compassionate Accountability