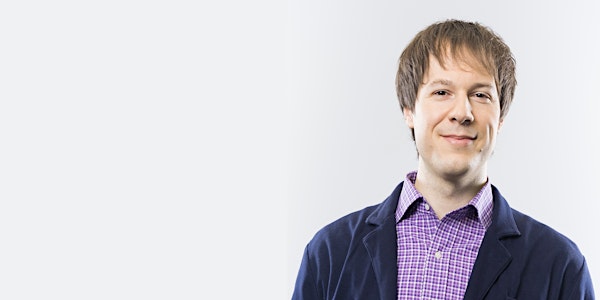 Transforming Medicine Through Personalized Trials
Transforming Medicine Through Personalized Trials: Biomedical Applications, App Evaluation and Beyond
When and where
Location
Hasso Plattner Institute New York 10 Hudson Yards 52th floor New York, NY 10001
About this event
Do intervention programs really make a difference? Evaluating the effect of an intervention on a system, such as changing recruitment practices at a company, modifying a production process, or introducing masks in response to Covid-19, is pervasive across all data-driven disciplines. In his presentation, Dr. Stefan Konigorski will focus on interventions in the biomedical arena, where medical treatments and behavioral changes are the primary focus.
Specifically, Dr. Konigorski will discuss data-driven evidence that an intervention works for a specific individual, and which intervention works best. He will speak about N-of-1 trials, which are formally multi-crossover trials within individuals. Digital N-of-1 trials are at the intersection of personalized clinical care and research and can transform medical practice. He will also present the StudyU platform, which Dr. Konigorski and his colleagues developed at HPI. StudyU allows medical researchers to easily design and run personalized trials.
Biography
Stefan Konigorski, PhD, is a Senior Researcher in the Digital Health & Machine Learning group and Head of the Health Intervention Analytics lab (https://hpi.de/lippert/health-intervention-analytics-lab.html) at the Hasso Plattner Institute in Potsdam, Germany. He is also an Adjunct Assistant Professor in the Genetics and Genomic Sciences Department at the Icahn School of Medicine at Mount Sinai in New York. Dr. Konigorski is currently a visiting faculty member in the Department of Statistics at Harvard University. In his current research, he is developing computational tools and statistical methods for designing modern trials and estimating causal effects from them, with a specific focus on investigating personalized digital health interventions by using N-of-1 trials and micro-randomized trials.
Dr. Konigorski received his Diplom in Mathematics from the University of Heidelberg and an M.Sc. in Biostatistics from the University of Toronto. He obtained his PhD from the Humboldt University of Berlin in Computer Science, in which he developed and applied novel statistical methods based on copula functions and estimating equations for genetic and molecular association tests.