"Transforming Hemp to Healthcare and CBD to Commerce"
Sales Have Ended
Ticket sales have ended
APPRECIATE YOUR SUPPORT AND LOOK FORWARD TO WELCOMING YOU TO THIS EXCITING SUMMIT! BUSINESS ATTIRE REQUIRED. THANK YOU!
Sales Have Ended
Ticket sales have ended
APPRECIATE YOUR SUPPORT AND LOOK FORWARD TO WELCOMING YOU TO THIS EXCITING SUMMIT! BUSINESS ATTIRE REQUIRED. THANK YOU!
Description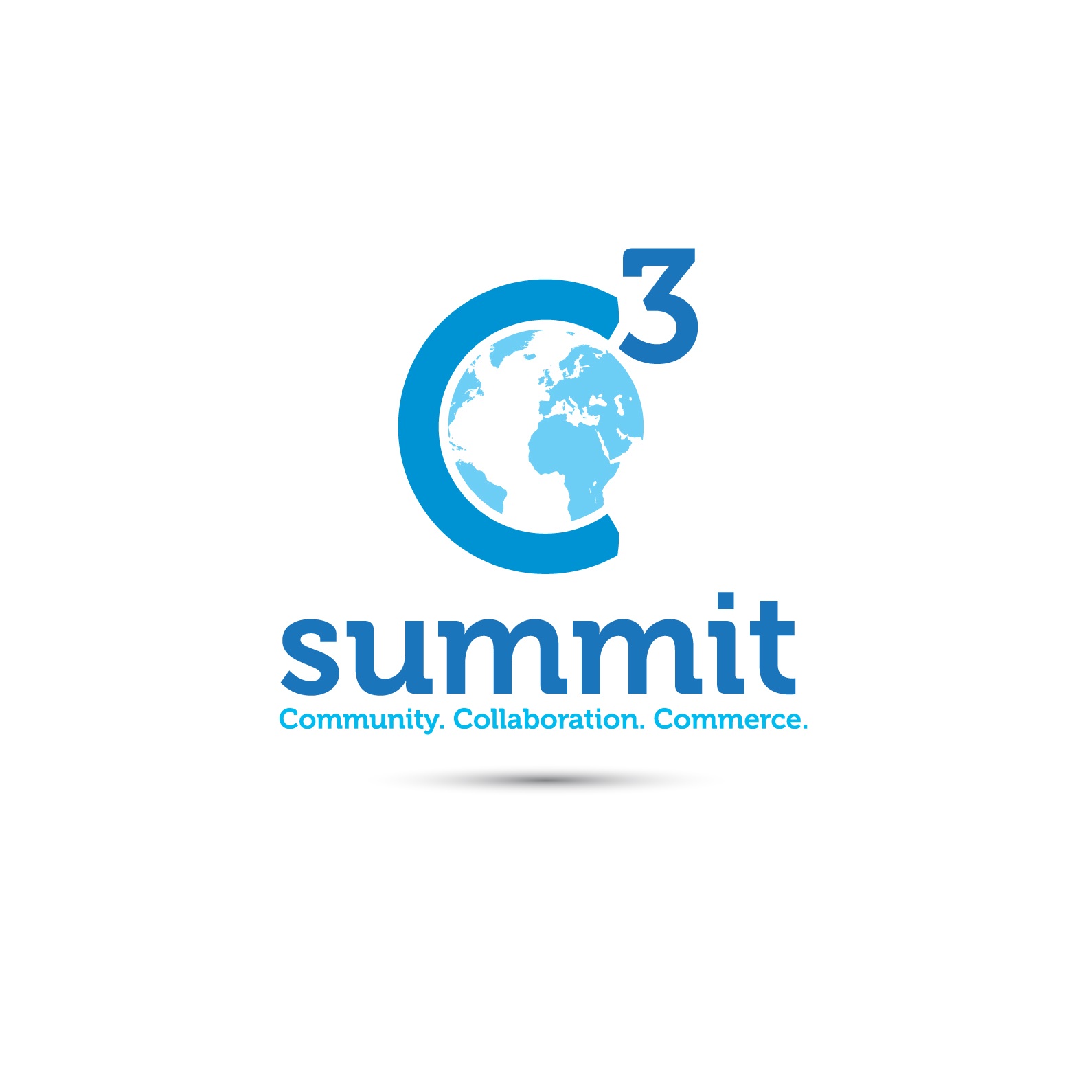 C3 SUMMIT INTERNATIONAL & THE ERBA VERDE GROUP PROUDLY PRESENT:

"Transforming Hemp to Healthcare and CBD to Commerce"
On September 24, C3 Summit International and The Erba Verde Group will present their inaugural C3 Canna Summit in NYC during the United Nations General Assembly. Wth a focus on the growth and impact of CBD on health, wellness and the economy, this is a must attend event for those involved or interested in getting involved in this explosive industry.
This timely Summit brings together a diverse group of leaders from the government, hemp business and healthcare sectors in the privacy of the elegant Union League Club. A full day of panel topics, moderated by industry experts, will address the challenges and tremendous financial opportunities of this burgeoning industry (see below agenda). According to an estimate by Cowen, CBD sales are forecast to reach $16 billion by 2025, with health and wellness products leading the way, and food, beverage and beauty to also play a critical role.
About Canopy Growth Corporation
Canopy Growth has operations in 15 countries across five continents and is proudly dedicated to educating healthcare practitioners, conducting robust clinical research and furthering the public's understanding of cannabis. Canopy Growth is the first cannabis-producing company in North America listed on a major stock exchange (TSX, July 2016) and included on a major stock index (S&P/TSX composite index, March 2017). Canopy Growth's capital raises to date have exceeded $6 billion CAD.

About Acreage Holdings
Following the April transaction, Acreage now has access to the unparalleled intellectual property, research and development and deep resources of Canopy Growth, the world's largest cannabis company. In 2019, Acreage will begin distributing a house of quality brands that feature carefully curated wellness, medical and recreational cannabis products for every consumer. Acreage's Form Factory division will help the very best regional brands come to market. Acreage will continue to grow both their operational capabilities and footprint in an aggressive, yet measured way. Together with Canopy Growth, both will advocate for the industry.
About Erba Verde Group
The Erba Verde Group (EVG) is a vertically integrated cannabis company, which has formed a number of strategic relationships in the industry. These relationships provide a "go-to-market" immediacy focused on cultivation, extraction, product development and distribution. EVG has also formed a farm consortium with strategic partner Agrinetix. A leader in Advanced Agronomy, the partnership with Agrinetix enables EVG to cultivate 2,500 acres of Hemp, with scalability to tens of thousands of acres for harvest.

SEPTEMBER 24, 2019 UNION LEAGUE CLUB, NEW YORK CITY
THEME "Transforming Hemp to Healthcare and CBD to Commerce"

AGENDA (subject to change)

8:00 am - 8:50 am
Round Table Sessions

#1: The Marketing and Branding Challenges Facing the Cannabis Industry
Ryan Kocot, Director of Compliance and in-house legal counsel at ikänik Farms
Derek DuChesne, Chief Growth Officer, EcoGen Laboratories
#2: The Role and Use of Technology in the Production of Hemp
George Likourezos, Partner, Carter, DeLuca, Farrell & Schmidt, LLP
Jay Yonamine, Head of Data Science, Ops, and Quality, Global Patents at Google
#3: CBD Everyday Secrets: A Lifestyle Guide to Hemp-Derived Health and Wellness
Floyd Landis, Former Pro Cyclist, CEO, Floyd's of Leadville
Shira Adler, CEO / Synergy by Shira Adler
#4: From Clothing to Cars: The Commercial Evolution of Hemp
Geoff Whaling, Chairman, National Hemp Association
Hilary Black, Chief Advocacy Officer, Canopy Growth Corporation
8:50 am - 9:00 am
Welcoming Remarks
Anthony Pepe, Founder & CEO, Erba Verde Group
Ransel Potter, Founder & Managing Partner, C3 Summit International
9:00 am - 10:00 am
Keynote Address: A Conversation with Mark Zekulin, CEO of Canopy Growth Corporation, and Kevin Murphy, Chairman and CEO of Acreage Holdings
Mark Zekulin, CEO, Canopy Growth Corporation
Kevin Murphy, Chairman & CEO Acreage Holdings
Robert Carp, Esq., (Moderator) Author of "Marijuana Business Operations Guide"
Synopsis: This past spring, Canada's Canopy Growth, the largest cannabis operator in every market outside America, and Acreage Holdings, the largest cannabis operator in the U.S., entered an arrangement that will have Canopy acquire Acreage when growing and selling cannabis in the U.S. becomes federally permissible. Together, the merged companies will form a superpower in one of the world's fastest-growing industries. Join moderator Bob Carp, Canopy Growth CEO Mark Zekulin and Acreage Holdings Chairman and CEO Kevin Murphy for a stimulating discussion about the challenging regulatory framework that necessitated an innovative deal structure, and how each company is unlocking one another's potential to lead cannabis in their respective markets.
10:00 am - 10:30 am
Opening Plenary: Introduction to Hemp and Cannabis: Facts vs Fiction
Axel Bernabe, Assistant for Health to Governor Andrew M. Cuomo
10:30 am - 11:30 pm
Panel #1: Pharmaceutical Industry's Role in Sustaining CBD as a Natural Medicinal Alternative
Tom Zuber, (Moderator), Managing Partner, Zuber Lawler
Dr. Jayashree Mitra, Managing Partner, Zuber Lawler
11:30 am - 12:30 pm
Panel #2: Hemp vs. CBD vs. Marijuana: The Differences Explained
Geoff Whaling, (Moderator), Chairman, National Hemp Association
Debra Borchardt, Green Market Report
Ian deQueiroz, CEO HempFusion
12:30 pm - 2:00 pm
Luncheon
2:15 pm - 3:15 pm
Panel #3: Canada's Legalization Experiment: A Year in Review
David Clement, North American Afairs Manager, Consumer Choice Center
3:15 pm - 4:15 pm
Panel #4: Benefits of Using CBD for Treatment of Depression and Disabilities
Dr. Andre Ragnauth, CEO Unifi Biotechnologies
Dr. Monica B. Taing, Doctors for Cannabis Regulation (DFCR)
Kamal Kalsi, Lt. Colonel/US Army
Sonia Gomez, Founder, Hemp Revolution Podcast & Medicalsecrets.com
4:15 pm - 5:15 pm
Panel #5: Not Just CBD: An Environmental Perspective of the Importance of Additional Segments in the Hemp Industry in Motion
Richard Carleton, CEO of the Canadian Securities Exchange
5:15 pm - 5:30 pm
Closing Remarks

Anthony Pepe, Founder & CEO, Erba Verde Group
Ransel Potter, Founder & Managing Partner, C3 Summit International
5:30 pm - 7:00 pm
Networking Reception

NOTE: BUSINESS ATTIRE REQUIRED
NOTE: BUSINESS ATTIRE REQUIRED