Description
The Galvanize Transformative Storytelling Series:
The "Ah ha!" Moment that Inspired Change and Made a Lasting Impact
Innovation → Disruption → Impact.
It all begins with a story, and every great story hinges on a plot twist – a pivotal moment that changes everything. As you write your own success story, join us for our 3rd Transformative Storytelling series event.
We invite you to join us at Galvanize SF on Wednesday Sept 27th 6:00PM PST for an evening of insight and inspiration with Leah Busque, Founder of TaskRabbit.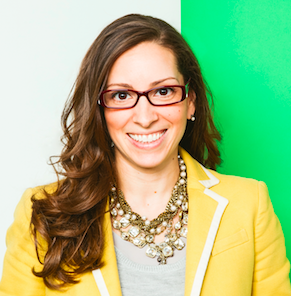 Leah has over 15 years experience building and creating technology products that have reached millions of people around the globe. She started her career at IBM as a Software Engineer, working on Lotus Notes and Domino. In 2008 Leah founded TaskRabbit, the leading on- demand service marketplace in the world. She served as the CEO for eight years and now is the Executive Chairwoman of the company.
A vision for revolutionizing the way people work led Leah to pioneer the concept of "service networking." Leah has expanded TaskRabbit internationally, raised more than $50 million in venture funding, and inspired legions of startups to launch in the collaborative consumption space. Fast Company named her one of the "100 Most Creative People in Business," and her achievements have been featured in the Wall Street Journal, Wired, and Time.
Leah has a passion for the application of digital technology across industries. She is an active Angel Investor and Advisor to a wide range of companies and venture funds giving her breadth of insight across industries such as retail, specialty apparel, consumer technology, hardware, education, and marketplaces. In addition to TaskRabbit, she works closely with companies such as, Homebrew Ventures, Binary Capital, Monica+Andy, Nanit, and Zently. She also serves on the Board of Directors for Galvanize, a Ed Tech startup out of Denver, CO.
We'll dive into the hidden details that have shaped Leah's narrative; getting no-holds-barred glimpses into her journey
How might Leah's "Ah ha!" moments spark revelations of your own?

On the future of the shared economy and how we've only scratched the surface

The early days of TaskRabbit to transitioning to her current role as Chairwoman of the board

How can you apply her lessons learned to your own quest for success?
This intimate gathering will be moderated by our very own Senior Director, Strategic Partnerships and Programs Brady Campbell.

RSVP to be part of this stellar gathering and discover how you can enrich your journey.
(And fortify yourself with some free food & beverages too!)