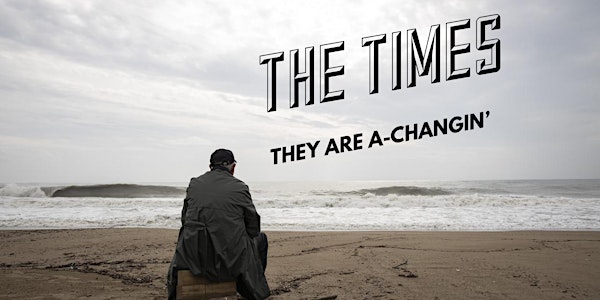 Transformations in Psychoanalytic Treatment in Pandemic Times (Repeat)
Mental health professionals will explore how to navigate the changing psychoanalytic frame during the time of the COVID-19 pandemic.
Refund Policy
Contact the organizer to request a refund.
Eventbrite's fee is nonrefundable.
About this event
Program Description
In this Psychoanalytic Essentials seminar, licensed mental health professionals will come together virtually to explore the ways in which the psychoanalytic frame has been impacted by the changing conditions of the COVID-19 pandemic.
In advance of the live seminar, participants will read the paper*, "Shared Trauma, the Renegotiation of the Frame, and the Preservation of What is Essential: Transformations in Psychoanalytic Treatment in the Time of the Pandemic" (Zimmer, 2022). In this recently published paper, New York analyst Richard Zimmer explores the unfolding process of renegotiating the analytic frame, emphasizing how analyst and patient can consider both the practical and clinical implications of this co-created process. A clinical case brings these ideas to life.
Participants will be introduced to the work of South American psychoanalysts, Willy and Madeleine Baranger, whose contributions on the bipersonal analytic field help elucidate pandemic time dynamics—particularly their concept of a bastion. We also will explore distinctions between narrow and broad views of the analytic frame, distinguishing rules from function.
Participants will complete a quiz verifying that they have read the paper in advance of the live session. During the live session, Dr. Kunst will provide an overview of the key ideas from the paper and then lead a discussion among participants.
*For those participants who do not have access to the journal article, access will be made available upon registration. Registration will close 24 hours in advance of the meeting to allow time for registrants to read the paper before the live session.
Number continuing education credits
3 (1.5 credits for reading; 1.5 credits for in-person sessions)
Instructor
Jennifer Kunst, PhD is a clinical psychologist and psychoanalyst in private practice in Pasadena, CA where she works with adults, adolescents, couples, and families. She earned her PhD at Fuller Graduate School of Psychology and is licensed in the state of California. Dr. Kunst trained at the Psychoanalytic Center of California, where she is a Training and Supervising Analyst and teaches courses on Kleinian theory and technique. She is passionate about distilling the complexity of psychoanalysis into ideas that can be applied to everyday life. She has published numerous papers in peer-reviewed professional psychology journals on the topics of psychoanalytic psychotherapy and the interface between religion and psychology. Her outreach projects include her Psychology Today blog, "A Headshrinker's Guide to the Galaxy", and her book, "Wisdom from the Couch: Knowing and Growing Yourself from the Inside Out" (Central Recovery Press, 2014).
Learning Objectives
1. Name two essential elements that should be preserved when renegotiating the analytic frame.
2. Define the Baranger's term "bastion".
3. List three pandemic factors that increased the possibility of a shared bastion.
4. Differentiate the narrowly defined frame from the broadly defined frame.
Target Audience
This activity is designed for psychologists and other mental health professionals who have an interest in providing psychoanalytically-informed treatment. The level of the course is intermediate to advanced.
Cost: $95 (early bird registration, $85)
CANCELLATIONS are subject to a 20% processing fee and must be received 7 days prior to be eligible for a refund. IMPORTANT NOTICE: Those who attend this workshop in full and complete the appropriate evaluation form will receive CE credits. Please note that credit will only be granted to those who attend the entire workshop. Partial credit is not an option. Those arriving more than 15 minutes after the start time or leaving before the workshop is completed will not receive CE credit.
Commercial Support Disclaimer
The planners and presenters for this activity have not received commercial support for this activity nor are there any relevant financial relationships between the sponsors, presenters, program content, research, grants or other funding that could reasonably be construed as conflicts of interest.
Jennifer Kunst, PhD is approved by the California Psychological Association to provide continuing professional education for psychologists. Jennifer Kunst, PhD maintains responsibility for this program and its content.
The California Board of Behavioral Sciences recognizes CPA's continuing education credits for use by CA mental health professional licensees (psychologists, LCSWs, LMFTs, etc).
If you plan to use the credits in another state please check with that licensing jurisdiction to see if the credits will be accepted.
To learn more about Dr. Kunst's continuing education program, including complaint processes, special needs accommodation, respect and diversity statement, and more, visit www.drjenniferkunst.com