Description
Transformational Leadership Program (2 Days+ 3 Months Mentorship)
Workshop Date: 23 & 24 March (Sat & Sun)
Time: 9am – 6pm
Whether you are seeking ideas on how to develop your own capabilities or you are a manager looking for suggestions on how to coach and develop your team, you will find this can help. Included in this leadership competencies development has identified as being important to success. Each competency provides practical suggestions and tips for developing your abilities and/or those of your team. The training includes the following key components: Competency, Behaviour and Development Suggestion.
What are Leadership Competencies?
Leadership Competencies are the knowledge, skills, abilities and behaviors that are most important to do our jobs well. We have identified 8 Leadership Competencies. Together, employees and supervisors select the critical few on which to focus for success. This set of Competencies is a tool to facilitate discussions about performance and development.
Why have Leadership Competencies?
Strong leadership is critical in achieving success. Leadership Competencies give us a common language to discuss leadership at all levels.
To whom do they apply?

The Competencies provide an opportunity for all employees to develop leadership skills and to be empowered to develop themselves, coach others and collectively create a shared culture.
How will they be used?
The Leadership Competencies will be integrated into various people-related processes, such as goal setting, performance and development discussions, recruitment, leadership and career development, and training
Who Should Attend?
Business Owners, Entrepreneurs, Line Managers, Executives and Business Leaders and HR Practitioners
Objectives of Program
Upon completion of this workshop, participants will be able to;
LEADING SELF
Take ownership of actions and follow through on commitments.

Respond resourcefully, flexible and positively when faced with challenges and demands.
Deal willingly with important problems and stand up for what is right.

Develop realistic plans needed to accomplish objectives and team goals

Delivers results through realistic planning to accomplish goals

Generates effective solutions based on available information
LEADING OTHERS
Build positive relationships across organizations that foster a strong work

environment.

Actively seeks out diverse people and organizations to collectively achieve business goals.

Delegate authority responsibly so others can creatively solve problems without fear.
Motivate and inspire people to achieve their best and to pursue goals that

enable success.

Consistently demonstrate high integrity, behaves ethically, and follow

through on commitments.

Mentor, coach and develop others to bring out their full potential

Delegates authority responsibly so others can deliver results and solve

problems without fear
LEADING BUSINESS
Analyze issues and understand your business impact

Constantly search for and implement new ways of doing business better

Manage tasks to effectively and efficiently complete work responsibilities of self and others

Understand and anticipate how daily actions impact and shape the future

Drives thoughtful and pragmatic change by encouraging innovative thinking

and continuous improvement. Models adaptability by responding

resourcefully, flexible, and positively when faced with new challenges and demands
Day One Teaching:
Consciousness and Growth Mindset

The Wheel of Leadership Performance

Leading Self

Leading Others

Leading with Purpose


Day Two Teaching:
Emotion Management

Sometimes You Win, Sometimes You Learn

Speak with Influence

Leading with Business for Success
You will be:
Receiving the John Maxwell Leadership Certificate of Completion

Receiving 3 months mentorship by Elaine Zhou (12 weeks, each session 1.5 hours)

Potentially becoming CNEW

Associate Trainer/Speaker/Mentor if you are desiring to establish your career as a professional trainer, consultant, and speaker
Trainer/Mentor's Bio: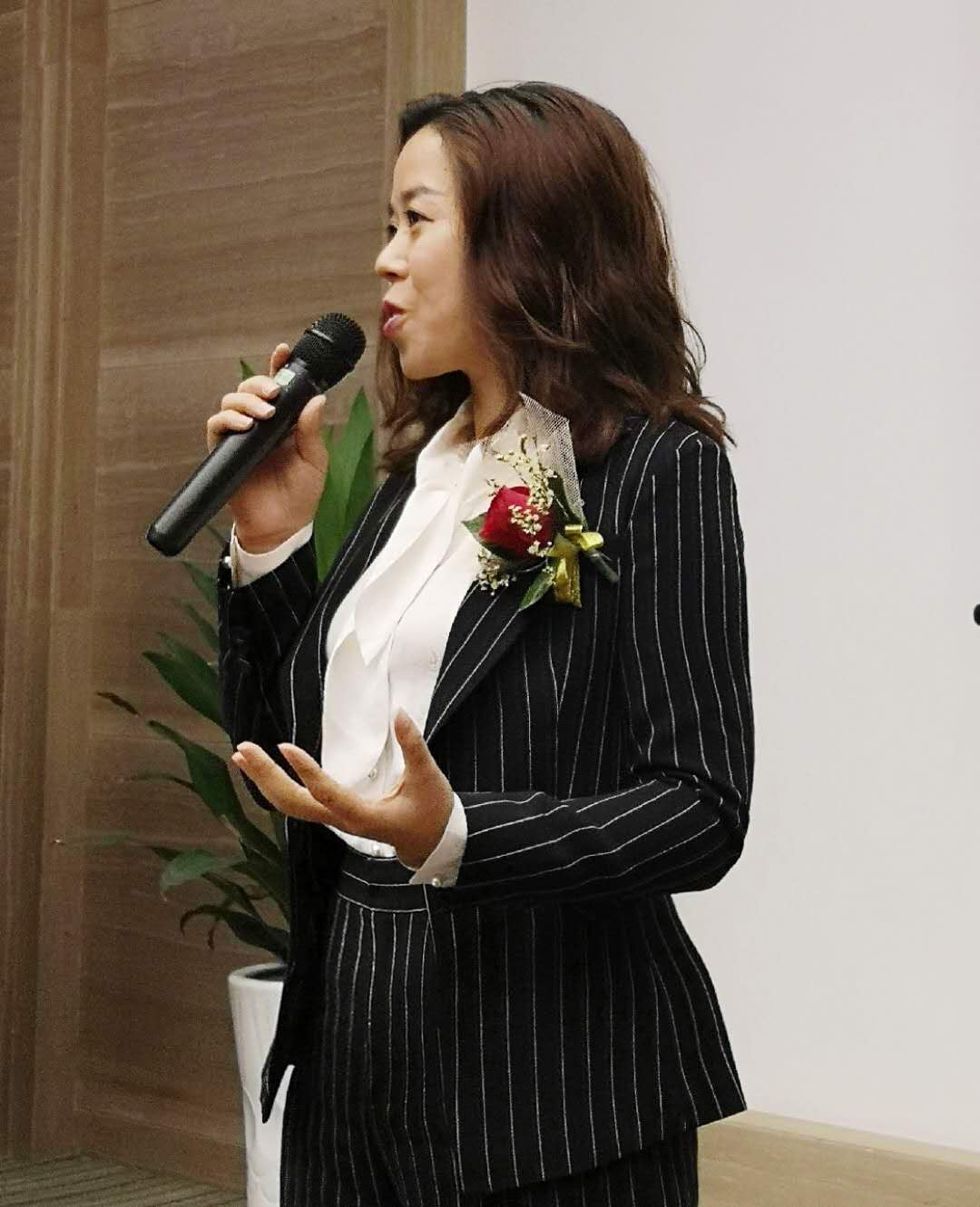 Elaine Zhou
Inspirational Speaker | Leadership Trainer| Coach with John Maxwell Team (The #1 Leadership
Authority in the world)
Mentor for Lean In Singapore/Beijing
Mentor for Kunming International Women Entrepreneur Center
APAC Top 50 Women Leaders Winner 2018
Committee Member, Honour Champions Community Singapore
Top 10 Finalist Women's Forum Singapore 2018 (Economy and Society)
Nominee John Maxwell Team Culture Award 2019
Founder CNEW International Pte Ltd (Singapore)
Co-Founder & CEO, CNEW Women Equipping Center
Author of You Can Create Your Life: How to Create Prosperity, Health and Happiness"
She has been trained and equipped 350,000 leaders in Asia from Corporates, Ministries, Governments across South East Asia, the West and the East. Currently CNEW Women Equipping Center has already independently run with the local offices in Singapore, Beijing, Shenzhen, and Kunming which covers a network with 600,000 women business leaders.
Based in Beijing and Singapore, Elaine Zhou is a leadership development coach, inspirational speaker and serial entrepreneur. She is passionate about the role of women in business and has been regularly featured on Global Times, Asia Entrepreneur Org, FOX, ABC, CBS and NBC talking about female entrepreneurship and raising the awareness of the gender equality and challenges female working professional face in the workplace.
Her specific skills include leadership development, personal resilience, speaking for influence, high-performing team development, cross-cultural management and professional facilitation, the design and delivery of training programs, coachings and speakings.
She has designed and presented hundreds of training programs for community leaders, executive and youth leadership groups, business owners, staff, and volunteers. Her programs are designed to improve operations and relations within organizations, as well as prepare organization to attract and retain quality businesses.
She brings over ten year's experience in business strategy, organization transformation, human capital, multi-cultural, inclusion & diversity, and leadership development. Most of the clients she is working with are Fortune 500 companies, state-owned, educational institutions and ministries. She trains and coaches regionally in China, Singapore, Philippine, South Korea, and Malaysia. Some of her esteem and regular clients include HST Medical Group, Great Eastern Singapore, State Grid Corporation China (SGCC), AIA China, Renmin University of China, Zhongguancun Software Industry Park, Beijing Normal University MBA Alumni, Drake International, CK Tang, SMART Investment Expo, Singapore Chinese Chamber Commerce and Industry (SCCCI) and HR Management Asia.