Description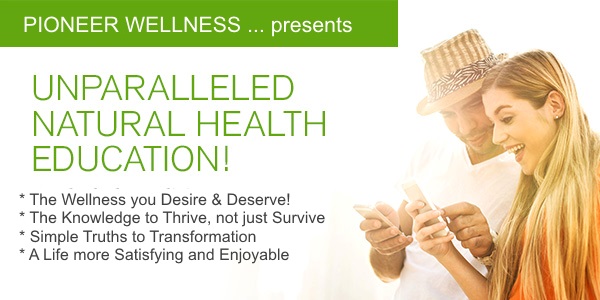 Transformation Talk Shop

These one hour talk shops could be the most important hour of your life!
2nd Thursday of the Month with LeeAnn Eagle

October Immunity: Preventing Cold and Flu
November Depression/Anxiety
December No Class—Happy Holidays
Classes Presented by
Cookie Tilghman, Certified Naturopath
www.pioneerwellness.net
Pioneer Wellness - Our Story
We believe that natural health and wellness has the power to change lives; and through our products, our people and our business opportunity, we work to make it a reality every day.
For 21 years I have studied and consulted with clients regarding optimal healthy lifestyle habits, basic nutritional needs, and emotional balance. From targeted care to daily essentials and weight management solutions, our natural whole food based products feature the best raw ingredients the earth has to offer. Created from nature, but rooted in science, our remarkable products deliver extraordinary results—again and again.
Most of us are lacking in seven different categories of nutrients!
Fast food, fast-paced lifestyles and modern food-processing techniques have left us overfed but undernourished. In fact, most people's diets lack many vitamins and minerals, antioxidants, essential fatty acids (good fats), probiotics, enzymes, fiber and quality protein. Make sure you get the nutrients you need every day!
Take the habit-of- health challenge! »

Total and lasting health requires body system balance. The body's 10 systems (respiratory, circulatory, nervous, glandular, etc.) work in harmony with each other. Take our quick assessment to learn which of your body systems needs the most attention.
Take the free no- obligation online health assessment »

Feel free to contact us with any questions and information on how we can help you.
Cookie Tilghman, CNHP
www.pioneerwellness.net