Join us for a discussion with the local San Diego authors of the short story anthology 'Modern Metamorphoses: Stories of Transformation'.
About this event
Point Loma-based writers publish anthology, Modern Metamorphoses—Stories of Transformation
As these uncertain times have proven, transformation is not only possible it is inevitable. Over the course of two years, the 2nd Friday Writers created, discussed, revised and completed the 22 stories of transformation. These stories are set in San Diego, Hawaii, Europe and in the twilight zone of a disturbing future or alternative reality. The authors (Andrea Carter, Lina Karoline Castillo, Tina Childers, V. A. Christie, Cornelia Feye, Max Feye, Jennifer M. Franks, Valerie Hansen, Suzanne Haworth, Ladan Murphy, Jennifer Pun, Tabatha Tovar) have created stories that range from super cats, to bionic dolphins and magic frogs. They include dysfunctional family members and the greatest flamenco guitarist of all time, as well as some surprisingly sympathetic ghosts, ghouls, vampires and zombies.
Editor and publisher, Cornelia Feye, will talk about the process of putting the book together. The individual authors will introduce themselves and their stories.
Q&A to follow.
Books are available for purchase at La Playa Books.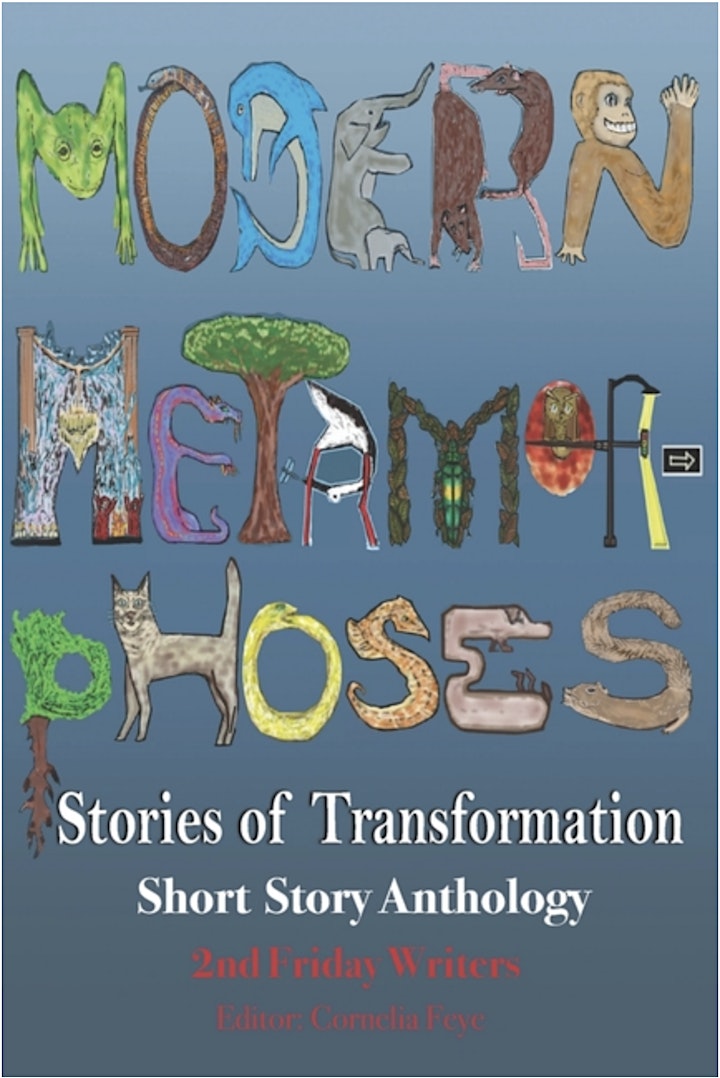 Organizer of Transformation is Possible: An Author Event