Join BIPOC Teaching Artists as they share their journeys during the pandemic and how they imagine the future for community arts practice.
About this event
Sustaining an arts practice is hard but sustaining a community practice as BIPOC teaching artists during a pandemic is even harder. Join us for the next of our equity series curated by Diane Burkholder as we speak with area Teaching Artists to talk about their practice, their impact on community (and community's impact on them), how they have navigated changes in their approach to community engagement and what the future looks like for this emerging field of artists. Diane's guest facilitators include Anthony Marcos Rea, Daniel Garcia-Roman and Evelyn Neal.
Points of Discussion:
- What is community practice like in communities of color for people of color?
- How do we grow with our communities?
- How does our community transform us and/or our practice?
- How has a pandemic impacted practice?
- What is next for our communities?
- What is next for BIPOC teaching artists working in community?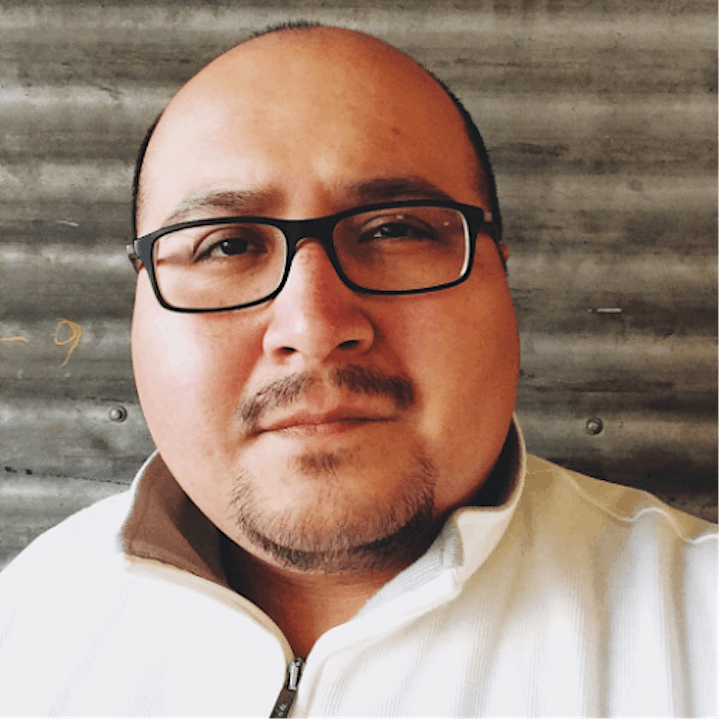 Anthony Marcos Rea (he/him)
Anthony Marcos Rea is a Multi-disciplinary Community-engaged Teaching Artist and Photographer from Kansas City's former Westside community. A participant in the city's desegregating public school system - he graduated and began his studies at UMKC. Guided by Photographer (and his professor) Bill Gaskins, Anthony migrated to Chicago to continue his studies at The School of the Art Institute of Chicago. Studying Photography, Performance, Video & Visual Communication, he received his BFA in 2002 and began working with community-based arts organizations, institutions, and literacy programs. Anthony focused his efforts on arts-integrated programming, youth development, and community art projects centered on youth & community empowerment, identity, & race. After returning to Kansas City in 2015, Anthony filled the position of Youth Development Coordinator at the Mattie Rhodes Center. A founding member of Brown Voices/Brown Pulse in Kansas City. He has exhibited with Johnson County Libraries, H&R Block Art Space, Mattie Rhodes Center, Open Space KC, and is a 2016 Rocket Grant recipient from Charlotte Street Foundation. You can follow Anthony via Instagram at @anthonymarcosrea where you can slide into his DM's for further conversations and cute pictures of his cat Cempasúchil.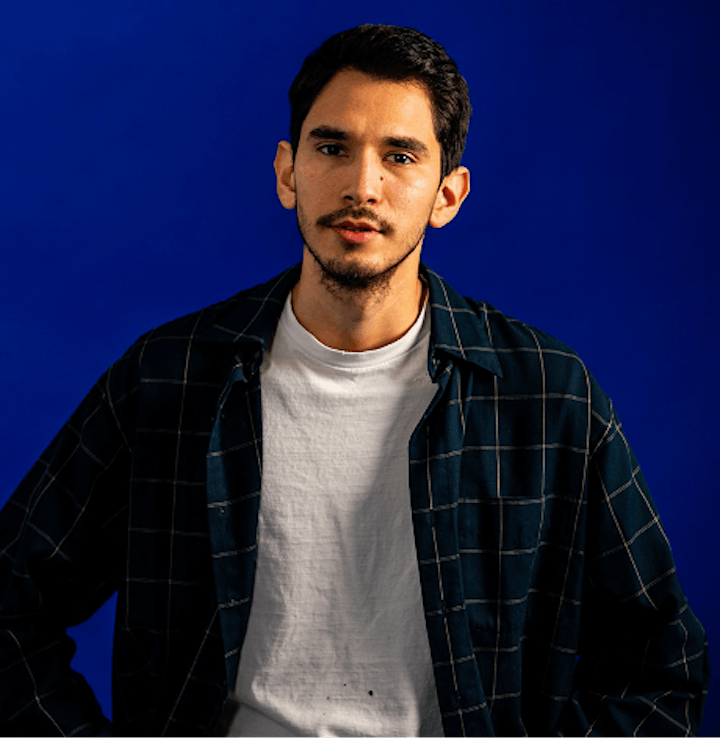 Daniel Garcia-Roman (he/him)
As the son of two immigrants from Mexico, Daniel Garcia-Roman creates works that visualize or create dialogue on the cultural disruption and spiritual fracturing of people in the United States. Daniel is interested in a mixed approach of combining found objects with paintings to represent a state of hybridity that resides within himself and many Americans. Daniel is a recent graduate from UMKC with a BA in Studio Art with plans to pursue a MA in Education. He is a teaching artist at the Mattie Rhodes Center and actively volunteers with the Kansas Missouri Dream Alliance, a non-profit that helps advocate for immigrant rights in the greater Metro of Kansas City.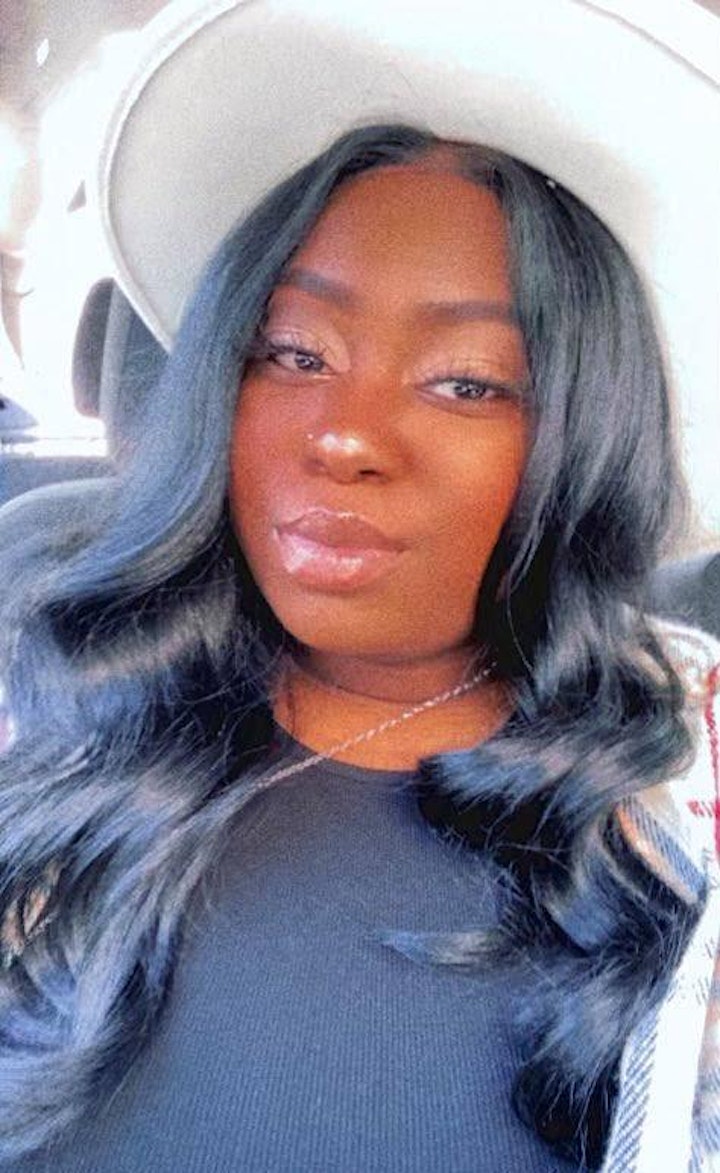 Evelyn Neal (she/her)
Evelyn Neal is a recent graduate from MCC Blue River with an Associate in Arts with plans to pursue a BA and MA in Social Work. She is a Youth Advocate and a Teaching Artist at Mattie Rhodes Center. Evelyn volunteers all over Kansas City and Independence, MO, teaching at-risk youth about art and connecting with the homeless community. She also volunteers at Revive church teaching preschoolers and elementary students different techniques and materials in art. Evelyn is also a strong ally and activist learning, teaching, and serving in the African American community. Evelyn hopes to one day travel to different countries that are in need, learn more about their culture, arts, and give back to those in need through missionary work and art.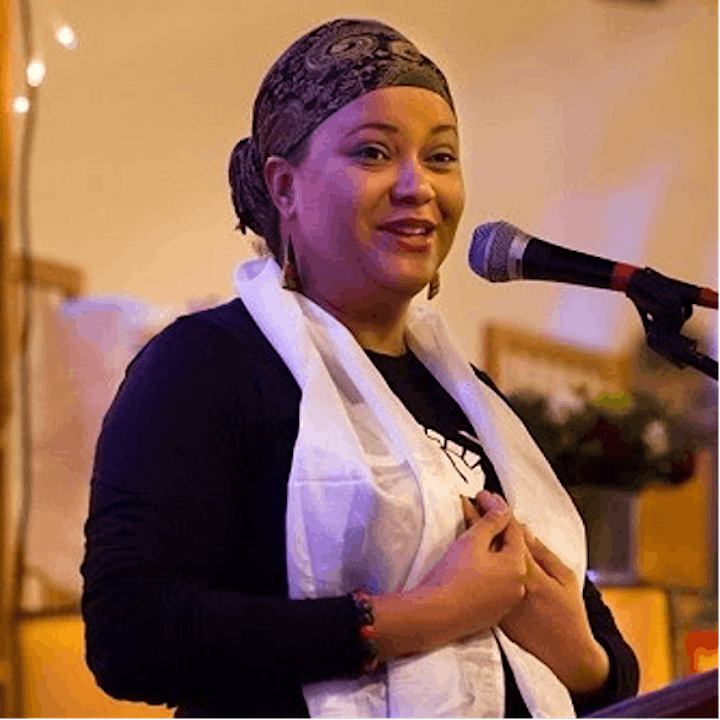 Diane Burkholder- curator (she/her)
Diane Burkholder (she/her) is Black mixed-race, queer equity consultant and community organizer, who considers herself Half Midwesterner / Half Californian. She is the founder of The DB Approach, providing anti-oppression and social justice facilitation, coaching, and training to NPOs, universities, arts organizations, and healthcare facilities. Diane co-founded One-Struggle KC, a Movement for Black Lives affiliated organization, as well as the Missouri HIV Justice Coalition, which focuses on improving the state's HIV-criminalization laws. When not chasing sunsets, she lives under the rule of her cat, Rosa (Parks). diane.burkholder@gmail.com @thedbapproach
Organizer of Transformation: Community Engagement & Practice
Mission Statement:
Charlotte Street identifies the needs and fuels the evolution of an ever-changing multidisciplinary arts ecosystem, acting as its primary provocateur. Charlotte Street cultivates the contemporary, the exceptional, and the unexpected in the practice of artists working in and engaging with the Kansas City art community. Since 1997, Charlotte Street has distributed over $1.1 million in awards and grants to artists and their innovative projects, and connected individual artists to each other and to the greater Kansas City community. For more information about Charlotte Street, its awards, programs, and initiatives, visit www.charlottestreet.org.
Charlotte Street's Origins:
Charlotte Street Foundation was established in 1997 by advocate, David Hughes, Jr. as a response to needs articulated by artists within the community for an organization that was a valuable creative, social, and economic resource for artists living in Kansas City.
At that time, Kansas City, in spite of a rich creative environment, offered few important vehicles or opportunities for valuable early (and mid-career) recognition. Opportunities for exhibition and critical reviews were severely limited, as were financial resources for supporting individual artists.
For the past 20 years, Charlotte Street has done exactly that—providing resources for individual artists by building upon our core principles of supporting, challenging, and empowering artists of exceptional vision—all the while, cultivating an environment where artists and art can thrive.
Over the last two decades, Charlotte Street has grown in its capacity to provide additional resources and opportunities to individual artists in Kansas City.
Beginning in 1997 Charlotte Street launched the Visual Arts Awards program—at the time offering $2,400 grants to three local, qualified artists. The only organization in the region to offer direct monetary support to artists.
That beginning program has developed to now include an expansion of the Awards program— offering $10,000 unrestricted cash awards to Visual and Generative Performing Artists; a Studio Residency Program that supports upwards of 30 artists a cycle, a Curatorial Residency Program connection emerging, talented curators to artists in Kansas City; travel grants to notable residencies such as Art Omi Residency and international art fairs; partnership programs such as the Rocket Grants Program with the Spencer Museum of Art at the University of Kansas, and the Artboards Program with Missouri Bank in the Crossroads.
Artists need support to encourage, nurture, and "go to bat" for them—to help them gain opportunities for professional development, public exposure, and access to qualified art professionals that can challenge their work, practices, and processes. As Charlotte Street enters its 20th year, we remain dedicated and steadfast to the ongoing needs and support of artists in Kansas City and to advancing our reach throughout the communities in our region.