Transformance: The Motive Force of Therapy

Friday, April 21, 2017 from 9:00 AM to 4:30 PM (PDT)
Event Details
The Theory and Practice of Accelerated Experiential Dynamic Psychotherapy (AEDP)




Moment by Moment Tracking and Clinical Choice Points
Karen Kranz, Ph.D., R. Psych.
Faculty Member, AEDP Institute
Process Work Institute Portland, Oregon
Friday, April 21, 2017
 Accelerated Experiential Dynamic Psychotherapy (AEDP), developed by Diana Fosha, PhD., is one of the most innovative and fastest growing treatment models in contemporary psychotherapy. It is an emotion-focused, attachment-based, neurobiology-informed therapy model that fosters the emergence of new and healing experiences. A central ethos of AEDP is "a deep faith in clients' innate capacities, hard-wired and always recoverable, to self-right and heal into their authentic True Self."
 The AEDP therapist tracks moment-by-moment and makes clinical decisions based on the 4 State Transformational Process which is grounded in the foundational beliefs that (1) humans have wired-in dispositions for self-healing, and (2) these innate self-healing processes are awakened and activated in a therapist-client relationship characterized by secure attachment.
 This workshop will introduce the foundational concepts of AEDP and explore the decision-making process behind effective client interventions. Through audio-visual recordings of therapy sessions we will explore therapist choice points and interventions. Making extensive use of videotaped material we will utilize moment-to-moment tracking to explore therapist choice points, and their effectiveness, for client interventions
You will learn
How to co-create a secure attachment and undo aloneness through the safety of the therapeutic relationship

How to recognize and bypass anxiety and defenses

How to recognize and harness transformance strivings

How to work in the here-and-now to facilitate accessto core emotions

How to facilitate "core state" experiences, such as calm, ease, clarity, and confidence
Meet the Presenter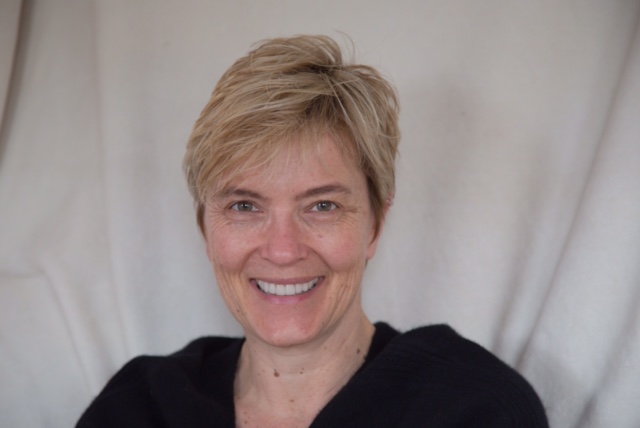 Karen Kranz, Ph.D., R. Psych. Dr. Kranz has been a psychologist in private practice in Vancouver, British Columbia, since 2000. Throughout her career, Dr. Kranz has been drawn to using body-centered practices. She has extensive training in the Hakomi Method, and brings her passion for the experiential and relational to her work with both clients and fellow therapists.

 Dr. Kranz assists with Immersion, Essentials Skills (ES1) and Advanced Skills (ES2) nationally and internationally. This summer she will co-helm a retreat style AEDP Essential Skills Level 1 in Vancouver. Her most recent paper is "Making AEDP supervision relational and experiential: Cultivating receptive affective capacity in supervisee and client." 
$149 Pre-Registration, $175 day of event as space is available
$135 Early Registration (payment must be received before March 31st)
$75 Student with ID
6 CEU's available
A $25 charge for all cancellations on or before March 31, 2017. Due to fixed costs and contractual obligations, we are unable to offer refunds for cancellations on or after March 31, 2017
For more information about AEDP visit the Institute's website 
When & Where

Process Work Institute
2049 NW Hoyt St #1
Portland, OR 97209


Friday, April 21, 2017 from 9:00 AM to 4:30 PM (PDT)
Add to my calendar
Organizer
Deborah Lee-Thornby, LMFT and Kelly Prothero, LCSW
Deborah Lee-Thornby, MA, is a level III AEDP trained therapist.  Since attending Immersion Level I with Diana Fosha, Ph.D in 2007 she has continued her AEDP training completing a Level II Immersion with Diana Fosha. Additionally, she has completed Essential Skills I and done extensive 1:1 supervision with the creator of AEDP for couples and Senior AEDP faculty member, David Mars, Ph.D. Deb has worked closely with many AEDP faculty members having assisted with the three Essential Skills Level I trainings.
Deb is in private practice in Portland, Oregon.  She works with couples and individuals, specializing in relationships and sexuality.  As a certified yoga instructor she incorporates mindfulness, breath and movement into her work with patients.  Deb has a master's degree in Applied Behavioral Science from the Leadership Institute of Seattle where she learned to lead process groups and create experiential curriculum for adult learners. 
Kelly Prothero, LCSW, is a Level III AEDP trained therapist. She began her studies in 2010, participating in a small supervision group led by Senior AEDP Faculty Member, Karen Pando-Mars, MFT.  She later completed the AEDP Immersion Course, 2 years of Core Training and 1 year of individual supervision with Karen Pando-Mars. Kelly has also served as an assistant in the Essential Skills course.
Kelly has a private practice in Portland, Oregon where she specializes in relationships, anger, parenting and women transitioning into motherhood. In addition to AEDP, Kelly is a certified yoga instructor with a specialization in Yoga Nidra meditation practices. She has studied extensively with Dr. Richard Miller, the founder of the Integrative Restoration (iRest) Institute. Kelly is a graduate of Smith College School for Social Work, where she earned her Master of Social Work (MSW) degree. 
Transformance: The Motive Force of Therapy