Description
TRANSFORMANCE: An Experiential Sound Performance Group
featuring ARMEN RA & JON 9
presents "ENERGY & INFORMATION"
A 1-hour improvisational, transformative, experiential soundscape…
Let your body, mind and spirit relax into the sound field and discover new dimensions of your own consciousness.
"When we experience beauty, we know it as truth"
– Rumi
Mixing the lyrical divine sounds of the Theremin with the organic waves of sonic energy created by 4 large gongs, including a massive 84" gong.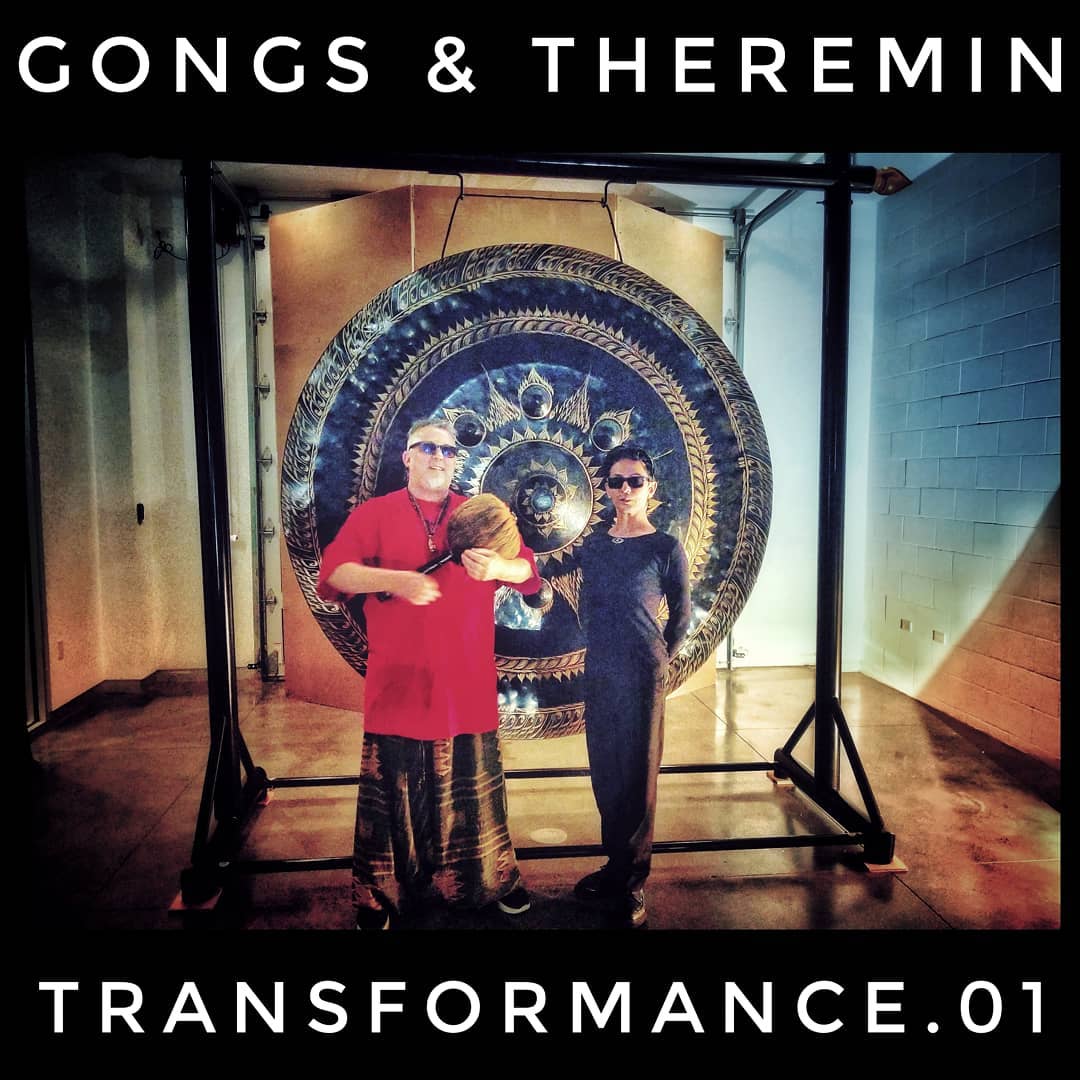 Join us in El Segundo to experience a unique evening of transformational soundscape performance. World-class Theremin virtuoso Armen Ra, and post-digital media artist Jon 9 join forces to open a cosmic portal to a new dimension of activated listening. Merging the cascading soundwaves from four massive gongs ("Energy") with the rich lyrical voice of the Theremin ("Information") TRANSFORMANCE sets the stage for resonance, reflection, realization and transformation.
World premier: Nov 8-9-10 7PM & 9PM 130 PENN EL SEGUNDO 90245
ARMEN RA plays the Theremin, one of the first electronic instruments created in 1920, and one of the most difficult to play. No one plays it with more intensity, subtle beauty and mesmerizing power than world‐class Theremin Virtuoso Armen Ra. His performances and recordings have earned him the dedication of fans worldwide ‐ both as a soloist and as a collaborator with major musical talents in a variety of genres ranging from classic arias to pop to rock and global folk. His work is infused with spirit and emotion, and propelled by his musicality and extraordinary technique. He has performed with orchestras and on albums and live performances with celebrities including Gwen Stefani, Borns, Nick Cave, Marc Almond and Deepak Chopra. Currently in production: a spirited collection of classic Christmas tunes...
JON 9 brings a lifetime of manipulating energy as a videowall artist to his emerging practice as a gongster. His visceral connection to these instruments and innate sensitivity to the flow of energy has allowed him to develop a deep relationship with the gongs, sharing his exploration of their mysteries as they unfold into reality. JON 9 has mastered the creative use of complex videowall systems throughout a successful commercial and creative career that extends over three decades. His work has appeared in major art museums, theaters and exhibiton halls. He opened the first Virtularium® in 2014 in El Segundo - an immersive gallery and experiential performance space where art and technology combine to create transformational environments.
INFORMATION: www.virtularium.com