Description
Here are all the details for the event:
What Time?
The workshop will commence at 2pm sharp, if you could arrive 10-15 minutes prior to ensure you get the best seat (and so we can seat everyone!) that would be fantastic.
Where?
The event will be held in Lecture Theatre 6 in K Block at the University of the Sunshine Coast Sippy Downs campus. See exact location details in the map attached to this email - for those looking for a Google Map, click here!
Parking?
Parking is free, and there is ample parking available in P6 on campus (see map below).
Do I need to bring anything?
Yes! Yourself, and a willingness to learn. We will provide note paper and pens, so you will be sorted for that. No need to bring your ticket as we will check you in electronically. The room will be air conditioned, so bring a warm coat in case you get a little chilly!
Why should I come?
This event has changed many worlds. By joining me at this event you will discover easy, actionable steps that can help you get out of the funk around food, the kitchen and shopping. I highly recommend you join the 100+ people who have registered for this event.
Can I bring my friend or partner?
Absolutely! If you haven't already registered them for a seat, please ensure you send them to the ticket registration page at https://transformsunshinecoast.eventbrite.com.
See you tomorrow!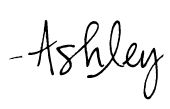 Do you know what to do, and where to look, to change your world of kitchen organisation, food and overall stress in 2018?
It's easier than you think...
Come along to this special event presented by the The Kitchen Coach, Ashley Jubinville.
In just a few hours Ashley is going to transform the way you think how you get organised, how you shop and how you think about the food you eat. Ashley has worked with hundreds of families around Australia and has an uncanny track record of guiding people towards health, happiness and a whole new world of food.
** This event has no affiliation or connection to USC.