Description
Stephanie Hagens a fashion illustrator with experience in film and television and Smere Tactics an artist and creative instructor team up to teach you how to save, revitalize and add pizazz to your clothing with fabric paint. Whether you have a ruined piece of clothing that has a stain, a dress that needs extra wow factor or you want to know how to add your personal touch to you clothing this is the perfect opportunity to learn. The dress featured in the photograph is a designer dress that got a stain that wouldn't come out, instead of tossing this dress aside Stephanie chose to paint it and wear it to an adult prom for charity. She got a huge response from people asking her to paint on their clothes but rather than painting it for you, we want to empower you to paint your own clothing. We'll teach you how to mask a stain using fabric paints, which paints you should use and a few different techniques to really take your clothing to the next level.
Bring in an item of clothing that you would like to resuscitate and we'll provide the materials to transform your piece. This event will take place in Octopi Brewing in Waunakee with excellent beer, cider, and the perfect atmosphere to upcycle clothes. Class space is limited and will fill up fast so get your tickets in advance. When the class fills up you will be placed on a waiting list, and be notified directly about spots that open up or about any future classes of this sort.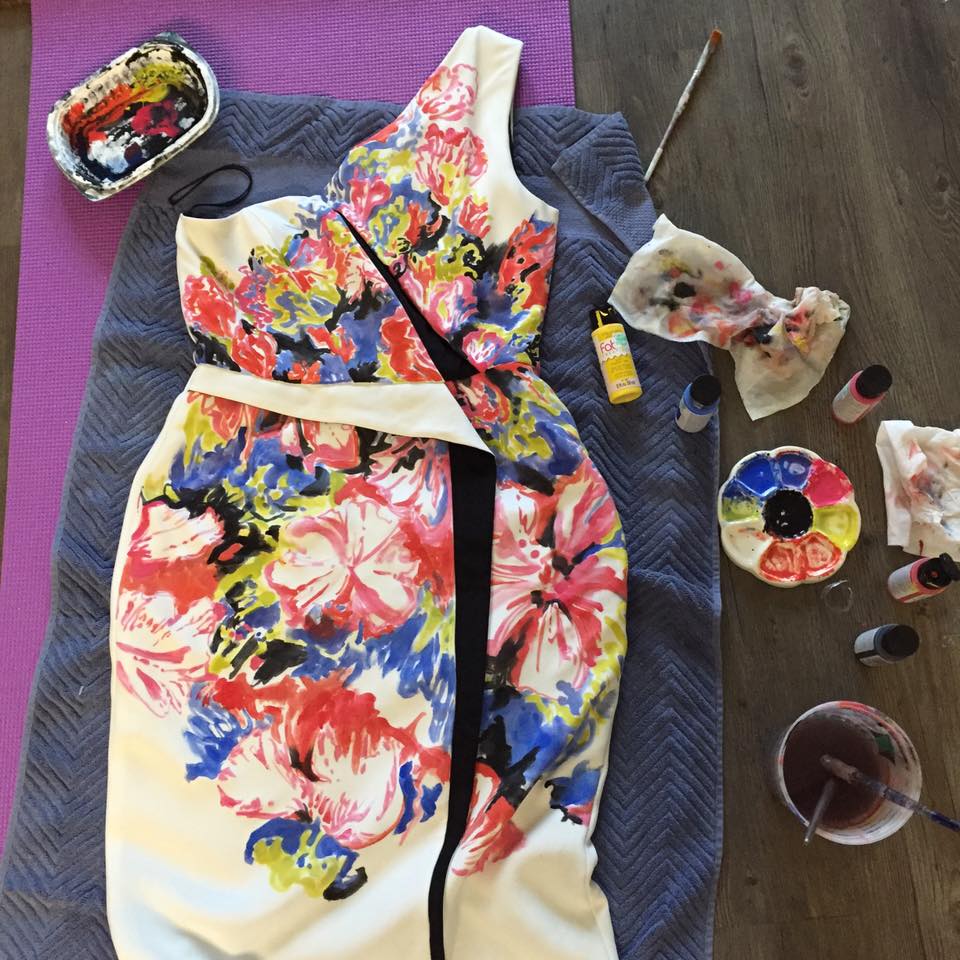 Our events tend to fill up fast so you'll be placed on a waiting list.