Description
Always on the lookout for inspirational and innovative design… The New School Parsons Global Executives in Strategic Design disrupt, transform and invent new business models, products, services and love to share ideas on how others in business and society do the same. Exploring the connection between strategic design and societal and industrial issues and opportunities, this event will address how we can lead transformation and disruption in a way that can exponentially make change.
We invite you to join us from 4pm to 6pm on May 23rd at the Elephant Paname in Paris for these short insightful and powerful talks from strategic design leaders from around the world.
Moderated by Melissa Rancourt.
Featured Speakers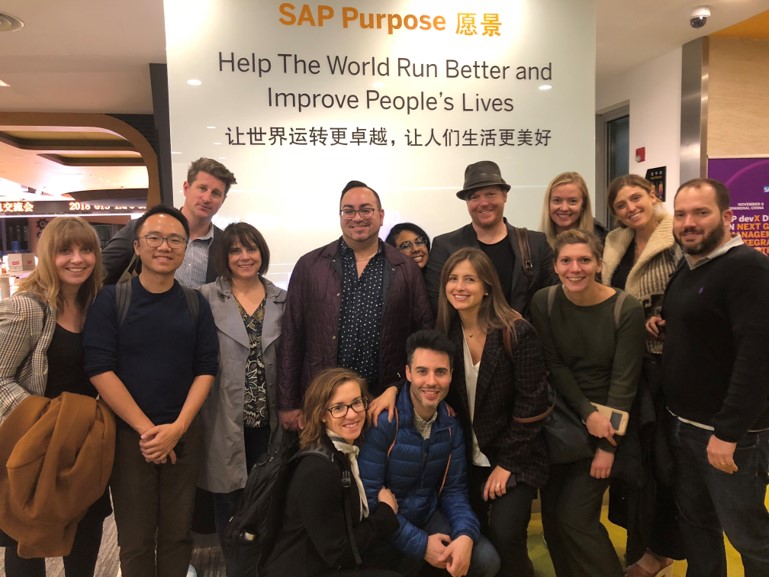 Miguel Espinosa Tinoco: Just Breathe: an exploration of anxiety through design

Allison Fisher: Transforming consumer behaviour through design

Catalina Ramirez Botero: Sweat, Tears, Hair & Family: A story of a design success

Manny Hernandez: Curating Innovation When Lives are on the Line

Abbi Crimson & Leo Della-Moretta: Panel Exchange: Be Creative...But

Paulomi Patel & Sephora Markson: Panel Exchange on The Need for Diversity

Erin Cochran: Glimpse Strategic Design's Greater Good

Austin Ripmaster: Diagnosing pain in the consumer world

Teresa Norman: How self-sustaining communities take root through design

Jack Roberts: What if… Design Thinking and Storytelling Had a Baby?
You can view speaker bios and the full schedule of events here.