Transform Talks #6 - Ethics and Purpose
About this Event
We're at an interesting crossroads. A time when the values which drive our businesses are increasingly under scrutiny. And when the ethics by which we design future technologies are put to the test.
In Transform Talks #6 we look at why being good is good for business. We explore the value of values and how to apply our personal values in the professional world – to create a framework to make better decisions. All with the purpose of driving business and technology to be a force for good in the world.
You will hear from three superb speakers:
Steve Fuller and Graham Massey from The House believe that business should be a force for good and will show us how to connect to our purpose. Graham will speak on values led leadership and culture. Steve will explore a purpose driven strategy and how this can be applied in business.
Ben Byford from Ethical by Design brings us the current debate on AI and its societal and ethical impact. Ben will look at the future challenges we face using AI and consider its impact on business, citizens and the planet.
This evening promises to be mind expanding. It will challenge our beliefs. It will cause us to question ourselves and the world around us. And it will empower us to make purposeful choices in our own lives, our businesses and the technology we design and use.
Clear your diary and come along to :
Transform Talk #6 – Ethics and Purpose
Date: Wednesday 11th March
Time: 6.00-8.30pm
Place: West Barn, Bradford on Avon.
We believe in sharing ideas and the power of interesting conversations. That's why we put on Transform Talks for free. We will ask for a donation when you book a ticket and we urge you to be generous.
This year we are raising money for Southside Project in Bath, which strives to reduce social isolation and to build strong and resilient communities. Southside provides a vital service to support and help vulnerable families, adults and children in our community. http://south-side.org.uk/
Built on purpose - The House
Graham Massey and Steven Fuller from The House have built their business on purpose. Twelve years ago, they changed their creative design agency into an organisation that puts purpose at the heart of business. Today, they advise business leaders and organisations to find and live their purpose.
Steve and Graham will show us how to have a sense of purpose that is beyond profit. How values and culture create a great employee and customer experience. How we can all have fun along the way, living our life to the fullest. Find out more about The House at www.thehouse.co.uk.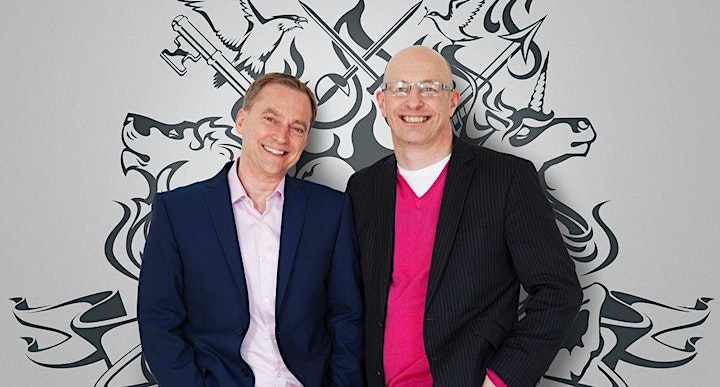 Ethical by Design
Ben Byford
Artificial Intelligence is powerful. And it's growing stronger every day. Ben Byford looks at some of the mistakes that have already been made – from Nazi Chatbots to automated car accidents. He discusses how we need to harness the power of AI technologies and the importance of ethics to help steer its use.
Ben will pose challenging questions:
When we should and shouldn't use AI?
In what ways do AI technologies participate in ethical questions?
Should ethics play a larger part in education and culture to guide us towards a brighter future?
At Transform Talk #6, Ben will outline some of the troubles and solutions to AI and ethics. He'll bring you up to speed on the impact on society. Bring your questions (because you'll have a chance to ask the expert), voice your concerns, get a steer on discerning fact from fiction.
Ben runs the Machine Ethics podcast (www.machine-ethics.net) and Ethical By Design: AI ethics consultancy (www.ethicalby.design)