Description
HOW DO WE BUILD RESILIENT CITIES, COMMUNITIES AND ORGANIZATIONS THAT THRIVE IN DISRUPTIVE TIMES?


Join City of Houston, business and community leaders as we celebrate the launch of TRANSFORM: a groundbreaking initiative to transform Houston Public Works. Learn and be inspired to spark transformation in your own organization.
Hear first-hand from the TRANSFORM team how they were inspired to radically transform one of the largest Public Works agencies in the U.S. and establish a "world class" organization.

Engage in a dialogue with Resilience thought leaders on how to strengthen communities, cities and organizations to meet the rising demands of this disruptive world.

Be inspired by Houston Public Works Director, Carol Haddock's vision to build a kind, respectful and purposeful workplace that provides outstanding service.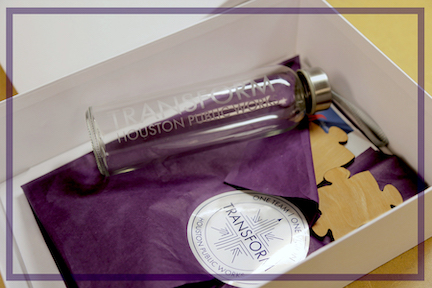 HOUSTON PUBLIC WORKS IS TRANSFORMING!
Imagine serving 2.3 million people in a 627 square mile service area, producing 146 billion gallons of drinking water, maintaining 100,000 storm water inlets, and 16,000 lane miles of streets? Imagine accomplishing all of this with a diverse workforce of 4000 employees on a strict budget with little to no room for rewards or merit increases?
Then imagine what it would take to transform this organization, to leave behind it's bureacratic, siloed, top-down way of working and create a culture of kindness, respect, dignity and unity. This is Houston Public Works' challenge.
ONE TEAM, ONE PURPOSE ONE GOAL: to build a strong foundation for Houston to thrive.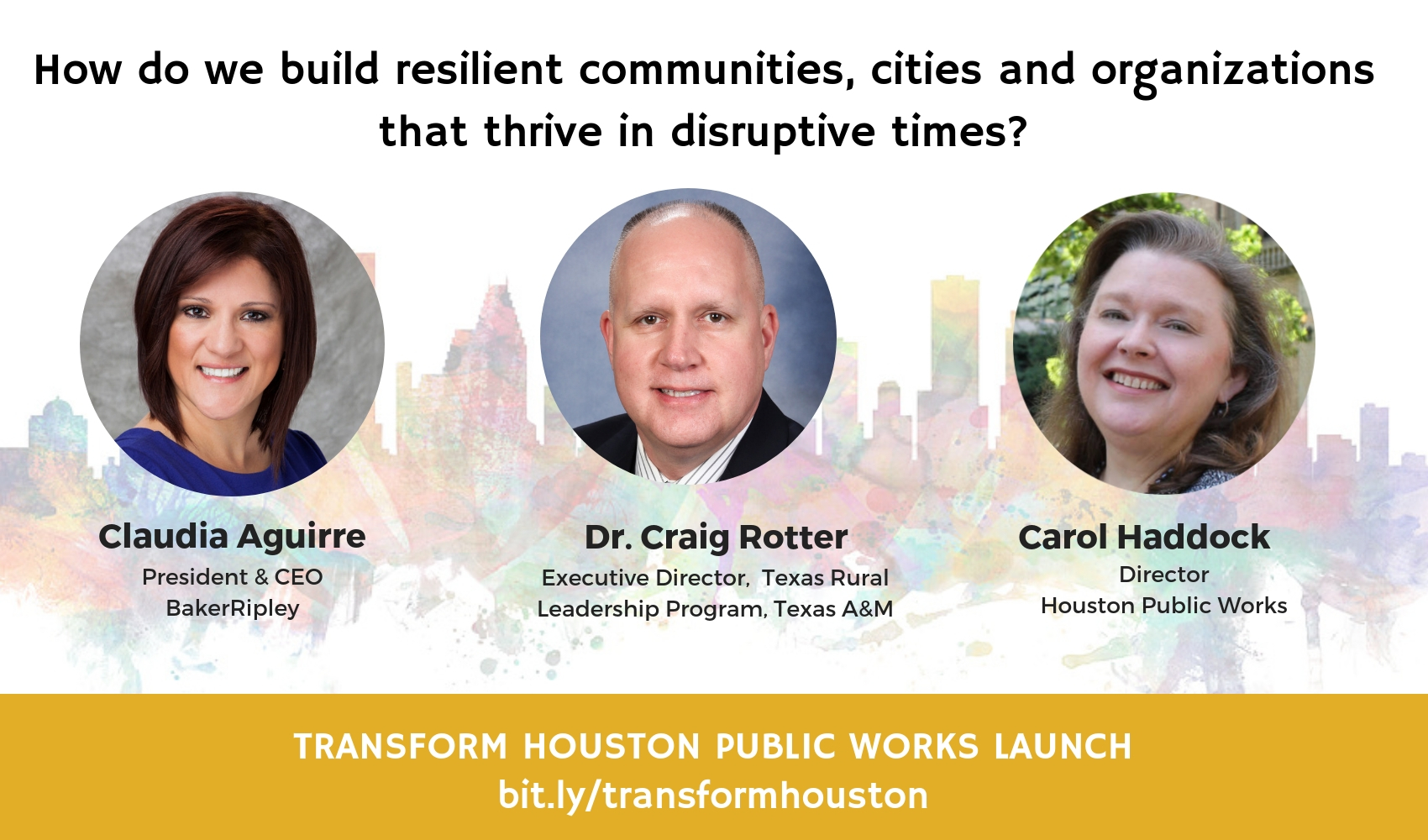 Event Details:
Event begins at 5:00pm. Light refreshments will be served.

Self-paid parking in Rice Stadium parking lot diagonally opposite Moody

Enter Moody Center for Arts main entrance and take the stairs to the upper level. Look for ROAR/TRANSFORM signage
The TRANSFORM LAUNCH is part of the ROAR 1.5-day Leadership Experience, a transformational program designed to build resilient leaders and create great places to work. The ROAR program will be the foundation for Houston Public Works' transformation and is open to the public. Details and registration here. REGISTER TODAY. Only 15 seats available.