"TransFarming" Georgia Project Conference

Thursday, January 22, 2015 from 9:00 AM to 12:00 PM (EST)
Event Details
The "TransFarming" Georgia 2015 Conference, funded by USDA is designed to:
Increase the number of new socially disadvantaged and veteran farmers engaged in growing produce using sustainable, natural and organic practices in Georgia

target people with little or no experience in farming, but with an interest in urban agriculture, sustainable food production, food security and new business opportunities

increase awareness of USDA programs available to beginning and older farmers in Georgia.
Conference Speakers:
Ms. Tammy Burnell, Owner/Operator-Burnell Farms
Tammy Burnell is the owner an operator of Burnell Farms which is a Certified Naturally Grown produce farm.  Tammy Burnell began farming in 2009. Tammy Burnell graduated from Taylor Business Institute in Chicago Illinois and is currently pursuing a degree in Horticulture.  Tammy Burnell is the founder of For My Daughters' Sake which is a faith based organization that teaches young girls about farming. Tammy Burnell lives in Royston Georgia.

 Ms. Elizabeth Wilson, Director-Georgia Micro Enterprise Network (GMEN)
Elizabeth Wilson is a true expert in low- and moderate- community economic development.  She has provided professional leadership and training in the development of nonprofit services and management including program design, project planning, development budgeting, staff recruitment, marketing and fundraising.  She has a strong knowledge of urban, economic, and small business development, and has done a tremendous job in community development in Georgia and across the country. 
Ms. Angela Walton
SEEDCO (GMEN Initiatives)
Federally Certified Navigator (Specialist For Small & Micro Businesses)
Quality Control Engineer, Technical Writer & Editor
Mr. Scotty Palmer, District Conservationist-USDA
 Natural Resources Conservation Service (NRCS)
Graduated from Abraham Baldwin Agricultural College, Associate in Agriculture,
Graduated from University of Georgia, Bachelor of Science in Agronomy
Employed for 35 years with the Soil Conservation Service (SCS)/ NRCS
And has worked in Rome, Metter, Claxton, Buena Vista, Americus, Greensboro and Hartwell Field Offices
Hobbies include travel, attending UGA athletic events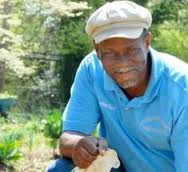 Mr. Rashid Nuri, Founder Truly Living Well Urban Farms, LLC.
Purpose Prize Fellow 2009
Truly Living Well Urban Farms LLC, a for-profit organization, creates local urban farms and manages a community-supported agriculture business. Truly Living Well Center for Natural Agriculture Inc., a nonprofit, opens the farms as learning labs for students as young as 3 to older adults and supports growing fresh produce in urban areas by teaching people how to grow their own food at home - "edible landscaping."
Ms. Almeta Tulloss
Athens Land Trust
Local Food Programs Coodinator
Ms. Tulloss currently works for the Athens Land Trust doing program support in community agriculture, and previously served as the Farmer Outreach Specialist. She is also a food science and nutrition student at the University of Georgia in Athens. Ms. Tulloss has over 10 years of experiance in food prepreration, managment, & marketing in the food industry. She says "I have a multi-generational passion for food and farming in my southern roots".
The Hosts of this one-day conference are:
Truly Living Well (TLW), one of the principal leaders of the urban agriculture movement. TLW is dedicated to using natural produce production methods in urban areas as a means of connecting people, regardless of socioeconomic status, to healthier foods and communities and providing agriculture-based training and jobs. Founded in 2006, TLW has become one of the Region's largest and most experienced urban farming organizations, with some six acres under cultivation at five leased sites. Based on a financial model that leverages earned revenue (from such sources as market, restaurant and community supported agriculture (CSA) sales)
  Burnell Farms is one of the leading minority farms in the North Georgia area. Burnell Farms is located in rural Royston, Georgia near the Hart and Franklin County lines. After losing their home and all possessions in the Cedar Rapid, Iowa flood in 2008, Tammy and her husband Bill Burnell moved to Georgia to ignite their passion for growing good food and natural and organic farming. The Burnell's lease 35 acres of farmland with 7 acres under production. Burnell Farms produced more than 50,000 pounds of fresh food annually. Founder and owner Tammy Burnell has partnerships with 7 area health departments in 7 different counties and Kaiser Permanente to deliver quality food to people with little access
 The Georgia Micro Enterprise Network (GMEN) strives to link urban and rural business development together for the purpose of building the capacity of underserved agribusinesses through working with the USDA programs, funding sources and business technical assistance providers. GMEN is a 501(c)3 nonprofit association with other 75 partner/members across the state.
A free lunch and materials will be provided for all Pre-registrants.
(Please Indicate If You Will Take Tour To Burnell Farms)

When & Where

Franklin Springs City Hall
2531 West Main Street, Franklin Springs, GA 30639
Franklin Springs, GA 30662


Thursday, January 22, 2015 from 9:00 AM to 12:00 PM (EST)
Add to my calendar
Organizer
G M E N (Georgia Micro Enterprise Network) is a statewide, non‐profit, 501c3 corporation established in 1997 to be a catalyst for economic development and to create opportunities and a better environment for small, micro and agrbusiness development in the State of Georgia.