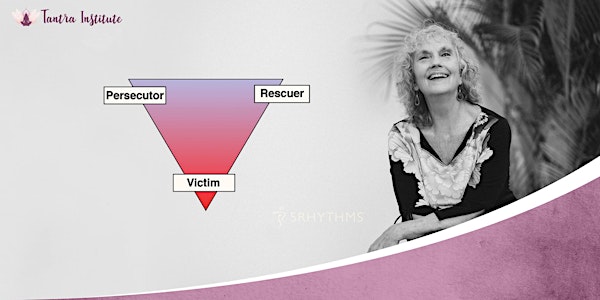 Transcending Victim Consciousness - Level I: The Victim Triangle
Gain tools to recognize when you (and others) are in victim consciousness, and how to transition intoco-creative awareness.
Refund Policy
Refunds up to 1 day before event
About this event
During this two hour class with Lynne Forrest as your guide, you will learn to recognize when you (and others) are in victim and gain tools for moving beyond victim consciousness to co-creative awareness.
Discover the victim triangle
Recognize its purpose in the self-actualization process
Learn to apply the Reality Formula to gain higher perspective
Become familiar with the 3 defense strategies on victim triangle
Experience a paradigm shift in the way you see the world
Q & A
Does everyone experience victim consciousness? Yes. All humans are set up to experience themselves as being at the mercy of life, and to look for a problem and assign blame. This is the definition of victim consciousness.
Is victim consciousness the same thing as being victimized? No. We may be victims of circumstances, tragic events, disease, attack, etc… but how we perceive what happens to us is what determines whether we go into victim consciousness, or not.
What is the Reality Formula? This formula describes the way all minds think. It says, when we believe an unhappy thought, we automatically feel and react as if what we believe is true, which prompts us to interact in ways that prove to us that what we believe is true.
What is the antidote to victim consciousness? A higher form of consciousness known as observer consciousness allows us to consciously choose to see our life circumstances in a way that leaves us feeling free, empowered, and at peace with ourselves and the world around us.