Transcend the World: Empowerments. Pilgrimage within with Nandhiji. Mahasivratri World Yogi Day Blessings for ourselves & Humanity
About this Event
Our Pilgrimage is happening! Transcend the World Retreat (recordings available) NEXT Program: March 2nd 6PM PST: Mantra Empowerments: Maha Moksha Triyambakam Mantra. Journey until March 11 with 7 Live Transmissions
March 11th Free Blessing Event. Click Tickets for details.
Join the Pilgrimage Trail !
This life-changing, powerful global online retreat is for all true practitioners of Yoga, Meditation and Spiritual Seekers who wish to achieve ultimate Consciousness.
Nandhiji will transmit powerful blessing energy and gift you with mantras that are like amazing "apps" that will help you become spiritually and materially wealthy person fully connected to the joy and miracles of source.
February 28th to March 11th
Be Empowered by over 15 Extremely Rare Empowering Siddha Mantras only released at this time.
Over 7 live empowerments events with Nandhiji . Go at your own pace and schedule on your personal retreat portal.
Receive the Grace of Lord Siva and 5 Living Siddha Masters from India when the stars align March 11th for Mahasivratri, World Yogi Day.
Mahasivratri is the time when the stars literally align to help you transform very rapidly to your highest potential self. This is the time leading up to the night of Mahasivratri the most sacred time when all the Avatars, Himalayan and South Indian Gurus Yogis who are never seen by humanity emerge to participate in the great cosmic alignment with you.
This is the time to go beyond your mind, beyond the limits of the body and journey to reach enlightened consciousness.
Join with people all over the world and unite as Yogis to arise in Consciousness. The more Conscious we are, the more we fulfill and live our Dharma to bless and help humanity at this unique time.
Don't miss out on your miracle. Attend the meditation events or watch the replay and enjoy the Bliss.
Siddha Yoga Master Nandhiji is a multiple lineage holder of the ancient Sacred Siddha Yoga tradition. He has been guided and initiated directly by Lord Siva, Babaji, Adi Guru Muruga, and his Eight Gurus for the purpose of helping enlightened Consciousness arise in humanity at this time.
Mahasivratri is an exceptional time to transcend the world and transform your life.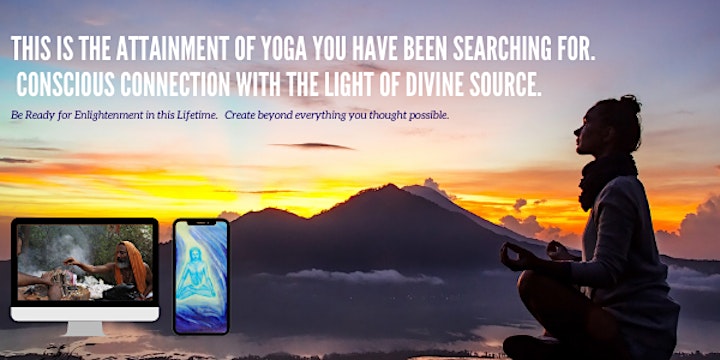 TRANSCEND THE WORLD RETREAT PROGRAM
You are so Loved by Divine Grace
With great love and joy for you and your unfoldment, Nandhiji has developed an extremely advanced and intense series of empowerments, mantras and Satsangs presented over 12 days to guide those who wish to Transcend the World and experience the power of going beyond the conventional limits of mind, body and Yoga to achieve Super Conscious states of Turiya. Turiya is the Siddha Secret of Living Enlightenment. A state of immense creativity, oneness, supreme joy and bliss. The sacred vortex of time and light, Mahasivratri enhances potency of mantras and our seeking to Source connect.
Live Event Times will be 6 pm Pacific/9 pm ET /7.30 am IST (Recordings will be available if you can not attend live) Each life-changing event will last 60-90 minutes.
February 28th – AADI SIVA INITIATION: 5 ELEMENTS - set alight the journey transcending the mind and body.
Nandhiji provides you the guidance and resources to begin your Yogic breakthrough-
Discover the Siddha Yoga Secrets of Mastering the 5 Elements of all Creation
Learn the Siddha Yoga Chakra System for Manifestation and Yogic Focus
Experience yourself as a Vortex of Light that dispels spiritual blocks & darkness and brings fortune.
Receive the Siddha Power Breath secret to help you sustain focus during Mahasivratri.
March 2nd – Mantra Empowerments: Maha Moksha (Triyambakam) Mantra Empowerment and Transcend the World Satsang. Siddha usage of the Maha Moksha mantra to amplify its effects, negate negatives and activate grace in each facet of our lives enables ease of our pilgrimage within.
March 5th – Satsang and Q and A with Nandhiji. Nandhiji will share teachings and stories from the Siddha wisdom. Your questions on working with the mantras, Yogic practice and pranayama.
March 7th - Maha Panchakshara Mantra Initiation. Extremely rare and precious mantra Deeksha with the grace of Annai Siddha Rajakumar Guruji & ancient lineage of the Siddhas . Activate every Chakra to dissolve karmic imprints of all our past lives and align to our greater Soul Purpose.
March 9th - Victory of Consciousness Mantra & Q and A with Nandhiji: Whirl the inner most wheels of Joy, awakening the Dancer within. Activate stillness- the grace of samadhi activating the mantra fires of Lord Siva.
March 10th – Adi Sokkar Mantra and Q and A with Nandhiji: Activate the super mind of awareness, intelligence, knowing & wisdom. Stimulate the divine resonance to activate and expand Consciousness
March 11th – Mahasivratri World Yogi Night of Lord Siva: Open to all. Free Events: Receive the grace of 5 living Siddha Masters from India imparting the grace blessings of awakening, realization, transformation & activation for you to be the Yogi. Awakening the sleepless sleep realms of Turiya, the supermind- chart your highest destiny uplifting humanity.
After the program you will also continue your Yogic journey joyfully with special priority invitations to Nandhiji's special programs and events to continue to rise in consciousness and live your Dharma.
Those who are prepared by these teachings and empowerments and able to stay awake through the night of March 11th may according to their Karma and spiritual readiness receive enlightenment in just one night. All who participate in this program will experience being absolutely renewed at all levels of their being, clear of past concerns and experiencing the Grace of Lord Siva and all the ascended beings to live a life of bliss. Nandhiji has established Mahasvitratri March 11th as World Yogi Day for all beings.
Receive the Grace.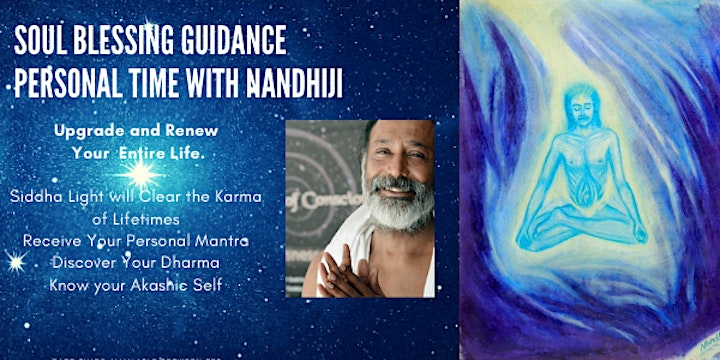 OPTIONAL RETREAT SOUL BLESSING UPGRADE
Extra Personal Empowerment from Nandhiji
This retreat + personal time with Nandhiji option is for those highly committed to a Super Conscious Breakthrough to know themselves and the Cosmos. With great respect and love Nandhiji as a sacred lineage holder can help remove all blocks and karmas that have kept you in struggle, difficulty or not flourishing in every aspect of your health, wealth and relationships.
Nandhiji is able to go beyond the delusions and misinformation of the mind and help you discover your unique true essence, purpose and soul expression. This process helps you instantly release lifetimes and lifetimes of suffering, delusion, karma and renew yourself in light.
This is a joyful, highly concentrated 30 minute powerful, personal time between you and Nandhiji.
- During the Soul Blessing Session, Nandhiji will help you understand yourself as a soul with a unique purpose and Dharma in this lifetime.
- You will receive initiation into the mantra that is most uniquely suited to evolving your own soul and incarnation in this life.
- Nandhiji may at your request also connect with the Akash to let you know your eternal spiritual name. This is optional.
For those who are taking the Soul Blessing, Nandhiji will also bless and send the following to help and guide you on your spiritual journey. Please note, due to world events, your package may arrive after March 11th. Please make sure you include your mailing address at checkout.
Included with this upgrade Package:
When you choose the Personal Time Package you will also receive:
- A hand-signed and blessed print of a Painting by Nandhiji. The painting contains the energies of direct transmission of the Siddha energies. Remarkable benefits and experiences of light and transformations of heath have been experienced by those who have meditated with these paintings.
- You will receive downloads of three albums of Nandhiji's Sacred Music that has been calibrated at beyond Enlightenment on the Hawkins Scale.
- You will receive a blessed Mala of 108 beads to help you work with your Siddha Mantras.
Plus you will receive the Sacred Vermillion and Ash, Copy of Nandhiji's Master of Consciousness Book and the Invocation of the 210 Siddha Masters Chant.
Transcend the World. Step into Infinity. Become Your True Self.
*This personal time is for those who have bought this option along with their Retreat program. Unless you have chosen this particular option you will be part of the group program only.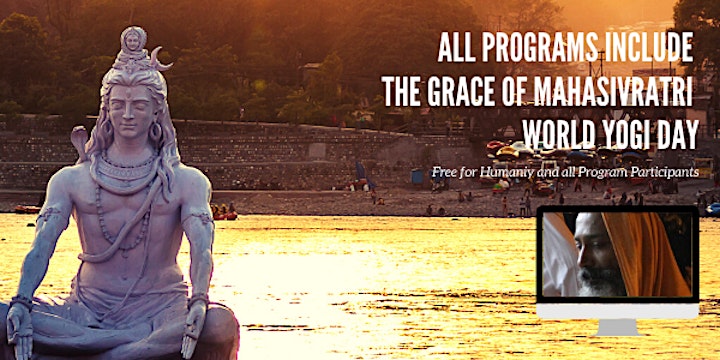 Mahasivratri World Yogi Night of Lord Siva: Open to all. Free Events:
Receive the grace of 5 living Siddha Masters from India, imparting the grace blessings of awakening, realization, transformation & activation for you to be the Yogi. Awakening the sleepless sleep realms of Turiya, the supermind- chart your highest destiny uplifting humanity on this night of Conscious Breakthrough. Entry to this event is included as Nandhiji's Grace for all tickets.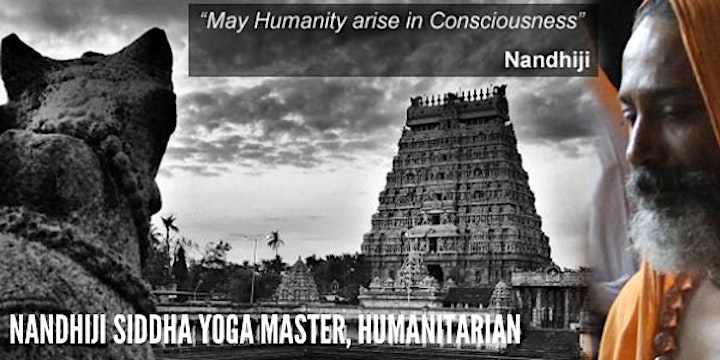 About Siddha Master Nandhiji
Humanitarian, Author and Visionary Consciousness Leader
Nandhiji is a Siddha Yoga Master, humanitarian & visionary awakening humanity through mystic wisdom, community and service. He is an artist, award-winning, ecstatic chant musician, author and teacher- representing the path of the Liberated Siddhas.
Nandhiji is the founder of the Declaration of Consciousness Movement
Nandhiji was gifted with a childhood experience of the Divine when he was four years old. Later as a young adult while leading an active life of family, he was initiated through a death experience by his first Guru, and his journey into the mystical realm of the Siddhars as a yogi began. After years of seeking "wholeness" through connection with the inner world, Nandhiji woke up to understand his highest purpose: to uplift humanity in consciousness.
Nandhji was born into a very well known Indian family and managed many large successful businesses and got his MBA before waking up in consciousness. Nandhiji shares the life enhancing wisdom and teachings of the Siddha Sages, the liberated mystics of South India.
Nandhiji's award-winning music that has been calibrated at the level beyond enlightenment on the Hawkins scale of consciousness. Nandhiji is working to help humanity at a global scale, founding the Declaration of Consciousness Movement and World Yogi Day. He is a sought-after keynote speaker at conferences and festivals around the world where he holds space to help people powerfully transform their consciousness in an instant. He has also been featured in feature films on documentary and consciousness.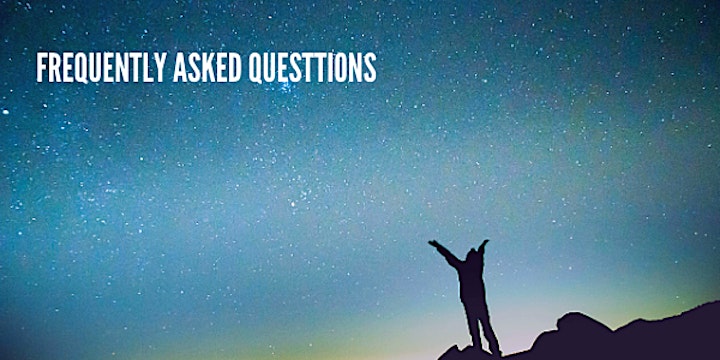 FAQ: Is Mahasivratri the same as Mahashivratri?
Yes the Ancient South Indian tradition which pre-dates Sanskrit uses the term Siva for Shiva. This event is one and the same with Mahashivratri as it is known in other regions of India.
FAQ: Can I Join the Event after February 28th?
Yes, all Mantra empowerment sessions are recorded and posted in to your learning portal. If you join after February 28th you will be able to watch and receive the energy transmissions .
FAQ: How is Nandhiji's Teaching and Wisdom Different?
The ancient, advanced Siddha Wisdom of South India is exceptionally powerful, fast and gives directly experience. Nandhiji transmits and gives direct experience of these states through his teachings, music art and the Grace of the Mantras. Siddha Mantras are exceptionally concentrated and work instantly to uplift your Consciousness, Creativity, Wealth, Health and help you breakthrough to Enlightenment.
FAQ: How do I know if the Transcend the World Retreat is right for me?
This global online retreat is right for people of all faiths and backgrounds if you answer yes to one or more of the following:
You have been on the spiritual or yoga path and you are seeking intense transformation and direct powerful experience of Divine Source.
You have been wanting to find a way to make a quantum leap forward in your mindfulness, yoga or meditation practice
You feel a connection to Lord Siva and would like to connect more deeply to his Universal energy.
You want to be ready for the possibility of achieving enlightenment in this lifetime by being spiritually and physically prepared to transcend your Karma and go beyond the mind and stay awake all night on Mahasivratri, World Yogi Day, (March 11th). The most auspicious time for enlightenment. Stay alert and awake from 12 pm to 6 am in your own time zone.
FAQ: Can I participate from anywhere in the world?
The retreat events will be recorded and available in your personal Transcend the World Retreat learning portal. You can watch the recording in your own time zone and convenience, if you can't be present at the live event. For maximum benefit it is recommended to be present live and share the journey with all those present.
Email Organizing Team teaching@nandhi.com with any questions.
* The Free ticket option is ONLY for the event on March 11th.
If you would like to use your phone to checkout download the Eventbrite app to purchase your ticket or enable popups on your phone.
You can pay on PayPal using your PayPal balance, credit or debit card.
**Due to worldwide events, any physical items sent such as art or malas may be delayed in post. Please note they might arrive after March 11th.
**Terms and Conditions: All ticket and package sales are final, non-transferrable and non-refundable. All recordings are copyright and only for your personal use.
Date and Time
Location
Refund Policy