Transcend Presentation: How to Make Important Lifestyle Choices
Event Information
Refund Policy
Refunds up to 7 days before event
Description
A chance to understand and gain insights into what it means to take a holistic approach to your wellbeing and your lifestyle choices.
In order to achieve total wellbeing it is important to acknowledge that we have many parts of our lifestyle that require balance and attention. Some of these factors include: how we deal with pressure and stress in our lives, our ability to switch on and off, quality and length of sleep, the food we eat, frequency and intensity of movement, our relationship with emotions and how we interact and relate to others.
In this taster workshop I will touch on a few key aspects of our lifestyle that can make a significant impact to our overall wellbeing. I will share tips on how to make small adjustments to your current life that can be easily integrated or adapted to best suit your needs. I will also introduce biofeedback methods available now using wearable technology that can help you quantify these important aspects of your lifestyle.
Living a life that involves enjoyment, fulfilment and satisfaction can be achieved for the most part by the choices we make in our lifestyle. It is a matter of prioritisation. Learning to develop and cultivate a deeper awareness with your own body and learning to recognise what it needs and how it responds to what is exposed to will go along way towards feeling a better sense of wellbeing.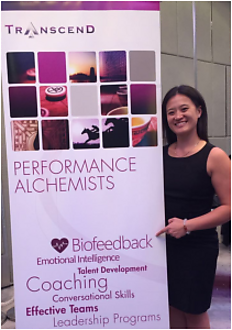 Rachael Lau
Rachael draws upon a variety of experience in order to assist teams and individuals reach their desired performance and wellbeing goals. As an international athlete she represented Hong Kong for 5 years in the Women's Field Hockey team.
As a professional she has extensive experience in the Fitness and Health industry and recently up skilled to incorporate more of an integral approach to her coaching. This approach to corporate, life and sports performance adopts a whole person philosophy encompassing four dimensions – physical, mental, emotional and spiritual energy management.
Her professional and personal experience with elite sport provides a great foundation for delivering key components of performance and wellbeing. Rachael works with a variety of individuals and athletes from the corporate and sporting environments to schools and the wellness industry.
Date and Time
Location
Transcend International Training Room
12F On Lan Center
11-15 On Lan Street
Central
Hong Kong
Refund Policy
Refunds up to 7 days before event