Transbay Fest: Opening Night Party @ Supperclub SF

Friday, October 12, 2012 at 9:00 PM

-

Saturday, October 13, 2012 at 2:00 AM (PDT)
Event Details
Join us at Supperclub SF for the Transbay Fest
Opening Night Party





Presented by Cinema Speakeasy & Transbay Festival

Get your tricks & treats early, at the Double Feature, with popcorn and candy for all. The reception kicks off at 9:00 PM and the double film presentations begin at 10:30 PM, and include: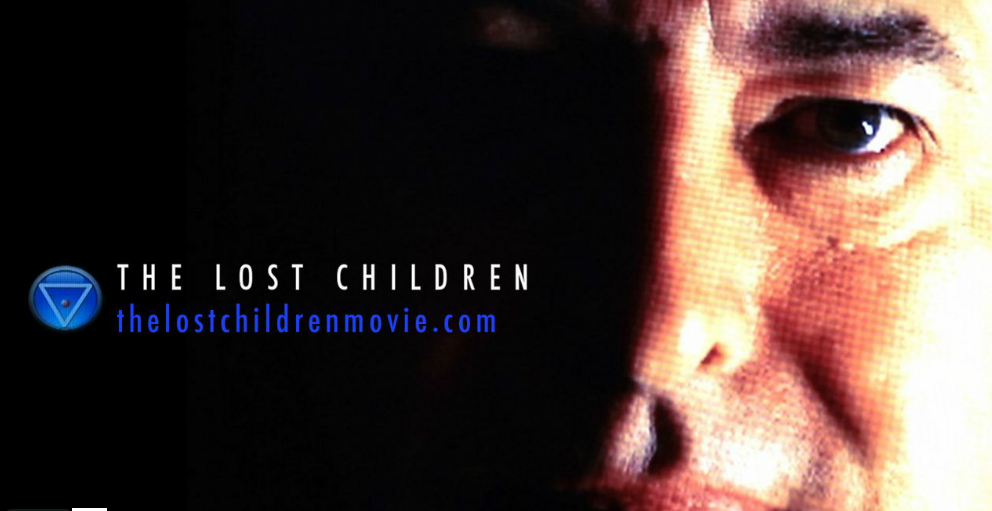 @ 10:30PM: "The Lost Children" is a sci-fi thriller that tells the story of Evelyn Hamilton, NYC socialite turned would-be messiah. Running from her troubled family, Evelyn joins The Lost Children cult, who believe they are aliens from another world, stranded on Earth and awaiting rescue by their mother ship. Evelyn's family hires professional cult deprogrammer, Jared Allen Tyler, to extract her from the cult and to "un-brainwash" her. But soon everyone in the film questions what they know to be real as the cult's beliefs all seem to come true. You can watch the trailer, here!
The Lost Children is a fiction film shot as a documentary, using improvisation, hidden cameras, and actors filming the action themselves.
But The Lost Children is more than just a film. It's a story world which will be explored through live events and technology, at Supperclub SF.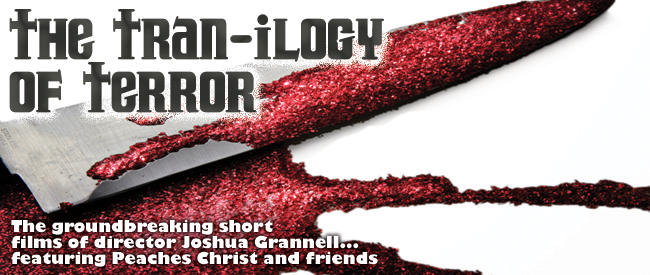 @ 12:00 AM: Peaches is currently on tour, with Elvira Mistress of the Dark, to promote "Elvira's Horror Hunt." You can watch an the episode of Peaches Christ's Midnight Mass TV Show: featuring Elvira, here!
For as long as she can remember, Peaches Christ's dual ambitions have been to make people scream with fright, and laugh hysterically. Inspired by the likes of Vincent Price, Mommie Dearest, Elvira, and The Evil Dead, young Ms. Christ quickly learned from the masters that theatrics and horror make the most alarmingly addictive bedfellows.
Peaches Christ is the alter-ego of writer/director Joshua Grannell. Joshua attended film school at Penn State, moved to San Francisco, then created the summer series of classic and contemporary cult cinema - Midnight Mass, which ran for 12 years at Landmark's Bridge Theatre and became the most successful midnight movie series in the nation, with much of the notoriety coming from Joshua's infamous pre-show extravaganzas. 
Special guests have included Linda Blair, John Waters, Elvira, Tura Satana, Mink Stole, Ru Paul, Cloris Leachman, Appolonia, Barry Bostwick, Pam Grier and Mary Woronov, amongst many celebrated others. In 2007, to celebrate a "Decade Of Peaches Christ" in San Francisco, the prestigious DeYoung Museum mounted a retrospective party celebrating the artwork created for and inspired by Peaches Christ.
Stay tuned...More to be announced!!!
When & Where
657 Harrison Street
San Francisco, 94107


Friday, October 12, 2012 at 9:00 PM

-

Saturday, October 13, 2012 at 2:00 AM (PDT)
Add to my calendar