Join us for a virtual event on Zoom as our diverse lineup of authors will discuss trans and nonbinary narratives in science fiction
About this Event
Join authors Bishakh Som (Apsara Engine, Spellbound), Charlie Jane Anders (All the Birds in the Sky, The City in the Middle of the Night), Neon Yang (The Tensorate Series), Sarah Gailey (The Echo Wife, Magic for Liars), and Taneka Stotts (The ELEMENTS series, the Beyond series) for a discussion on trans and nonbinary narratives in science fiction and the fluidity of gender (or lack there of!) in multiple far futures. Moderating the night's discussion will be author Daniel Lavery. This event will be held on Zoom and will be live streamed to The Strand's Facebook Page.
Purchase a copy of a featured title to support the author and the Strand below:
(Signed Preorder) Victories Greater Than Death
(w/ Signed Bookplate) The Echo Wife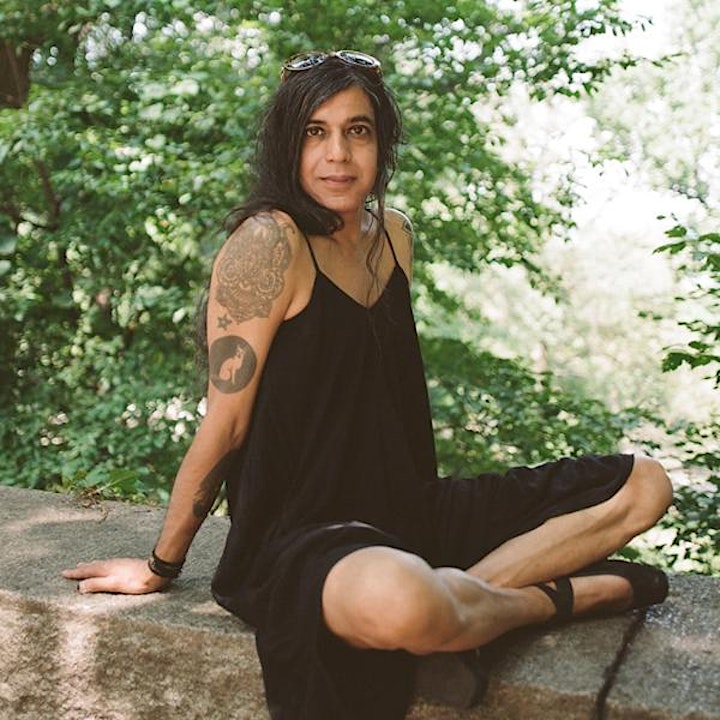 Bishakh Som is an Indian-American trans femme visual artist. Her work has appeared in The New Yorker, We're Still Here (The first all-trans comics anthology), Beyond, vol. 2, The Strumpet, The Boston Review, Black Warrior Review, VICE, The Brooklyn Rail, Buzzfeed, Ink Brick, The Huffington Post, The Graphic Canon vol. 3 and Little Nemo: Dream Another Dream. She received the Xeric grant in 2003 for her comics collection Angel.  Her graphic novel Apsara Engine is out now from The Feminist Press and her graphic memoir Spellbound has been published by Street Noise Books. 
Bishakh has illustrated two books about architecture: The Prefab Bathroom: An Architectural History, published by McFarland Press, and Cocktails and Conversations: Dialogues on Architectural Design, published by AIA New York. You can see her work at www.bishakh.com. 
Charlie Jane Anders' upcoming novel is Victories Greater Than Death. She's also the author of The City in the Middle of the Night and All the Birds in the Sky, which won the Nebula, Crawford and Locus awards, and Choir Boy, which won a Lambda Literary Award. Plus a novella called Rock Manning Goes For Broke and a short story collection called Six Months, Three Days, Five Others. Her short fiction has appeared in Tor.com, Boston Review, Tin House, Conjunctions, the Magazine of Fantasy and Science Fiction, Wired Magazine, Slate, Asimov's Science Fiction, Lightspeed, ZYZZYVA, Catamaran Literary Review, McSweeney's Internet Tendency and tons of anthologies. Her story "Six Months, Three Days" won a Hugo Award, and her story "Don't Press Charges And I Won't Sue" won a Theodore Sturgeon Award.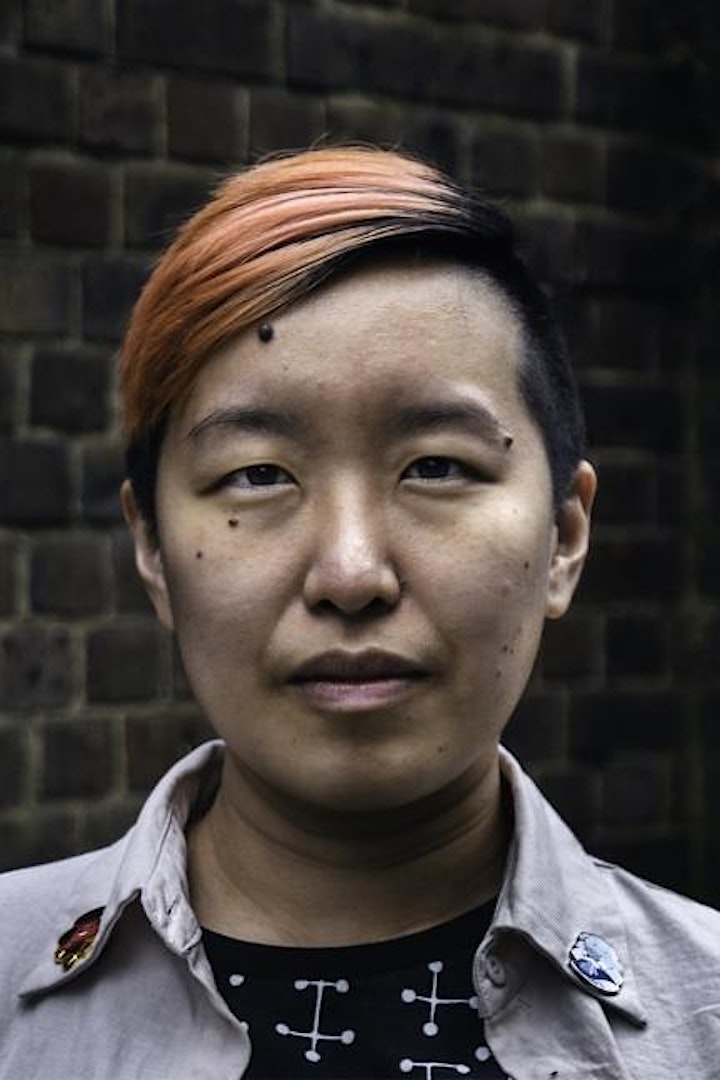 Neon Yang (they/them) is the author of the Tensorate series of novellas from Tordotcom Publishing (The Red Threads of Fortune, The Black Tides of Heaven, The Descent of Monsters, and The Ascent to Godhood). Their work has been shortlisted for the Hugo, Nebula, World Fantasy, Lambda Literary and Locus awards, while the Tensorate novellas were a Tiptree honoree in 2018. They have over two dozen works of short fiction published in venues including Tor.com, Uncanny Magazine, Lightspeed, Clarkesworld, and Strange Horizons. Neon attended the 2013 class of Clarion West, and received their MA in Creative Writing from the University of East Anglia in 2016. In previous incarnations, they have been a molecular biologist, a writer for animation, comics and games, a science communicator, and a journalist for one of Singapore's national papers. Neon is currently based out of Singapore. They are queer and non-binary .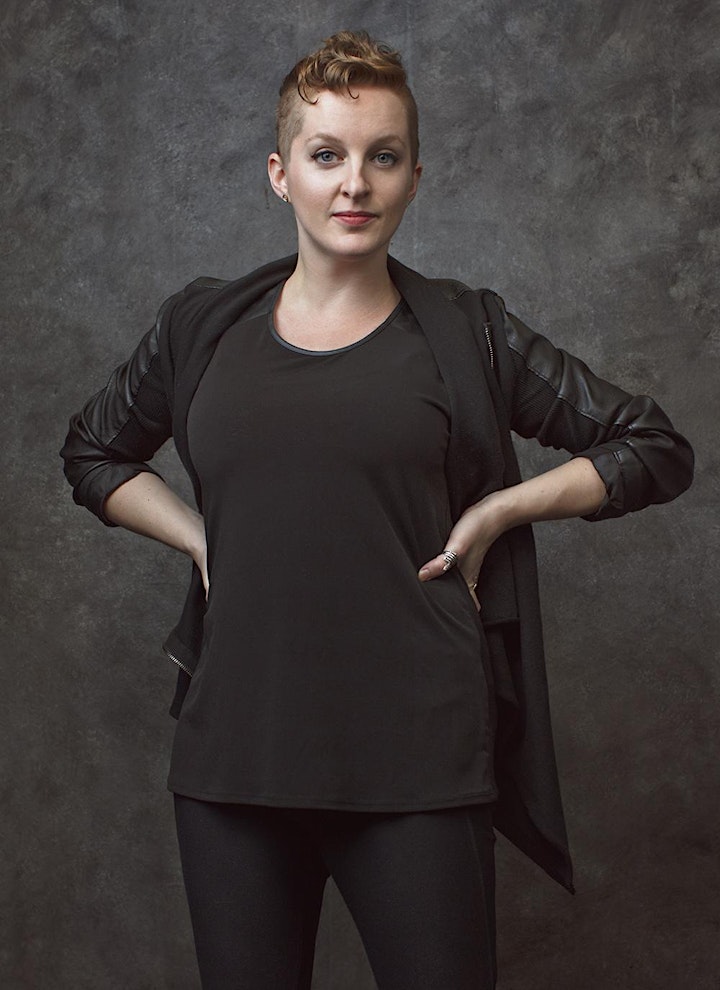 Sarah Gailey (they/them) came onto the speculative scene in 2015 and has since become one of the sharpest, funniest voices in pop culture online, going viral frequently for their stories and joie de vivre. They are a regular contributor to multiple websites, including Tor.com, where their Women of Harry Potter series won a Hugo Award for Best Related Work. Gailey's nonfiction has appeared in Mashable and The Boston Globe, and their short fiction in various popular outlets. Their highly anticipated 2019 debut novel, Magic for Liars, garnered cross-genre acclaim.
Taneka Stotts is an Emmy-nominated Story Editor currently working in animation. Past writing credits include work on Steven Universe Future, Craig of the Creek, and My Little Pony: Pony Life.
Before coming to animation, Taneka worked as an editor and publisher for multiple award-winning comic book anthologies including the 2015 Lambda Literary award winner Beyond: The Queer Sci-Fi & Fantasy Comic Anthology and the 2017 Ignatz winner for Outstanding Anthology, 2018 Silver Medalist at the Independent Publisher Book Awards, and 2018 Eisner winner for Best Anthology ELEMENTS: Fire – A Comic Anthology by Creators of Color. The second installment in the ELEMENTS series, ELEMENTS: Earth, is now available on their website.
Other work includes Taneka's writing on webcomics such as Casual Hex, Love Circuits, and the Eisner-nominated Déjà Brew.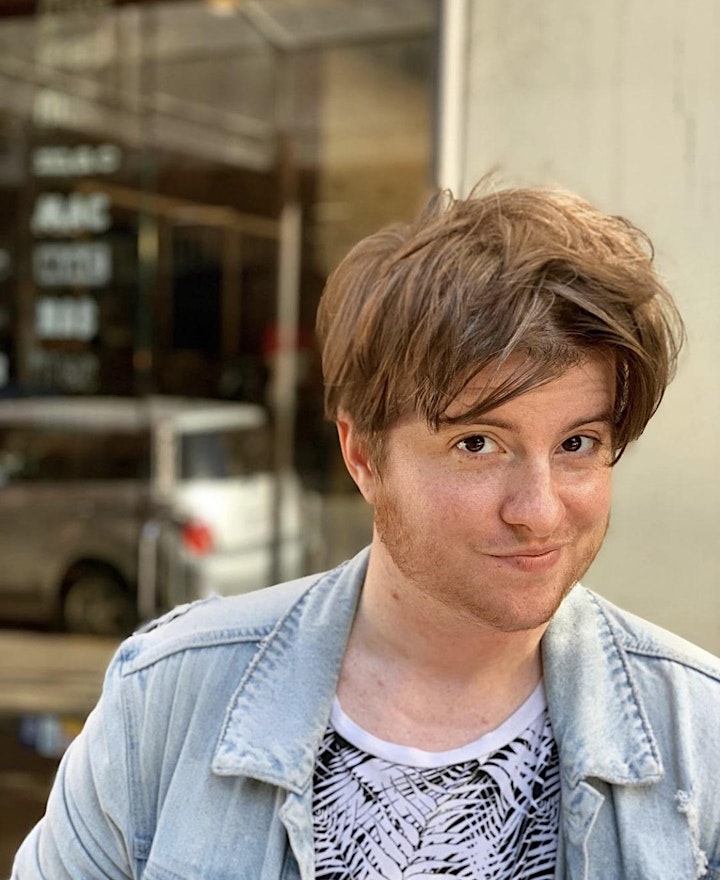 Daniel M. Lavery is the author of Something That May Shock And Discredit You and the current Dear Prudence at Slate, the co-creator of The Toast, and writes the Shatner Chatner newsletter.