Event Information
Performers
Broken Social Scene , Margo Price, Luna, Chicano Batman, Orville Peck , Erika Wennerstrom, Combo Chimbita, The Suffers, Butch Walker, Tift Merritt, Elizabeth Cook, Valley Queen, Robert Ellis , William Tyler
Description
Let us go then, you and I, to the 14th Annual Trans-Pecos Festival of Music + Love in Marfa, Texas.
Thursday, September 26 - Sunday 29, 2019
A group of intrepid wanderers convene at El Cosmico for a weekend of live music, sandlot baseball, workshops, vendors, and more in the majesty of Marfa, Texas. We invite you to join us.
Three Day Music Only Tickets: $250
Three Day Music + Camping Tickets: $325
Sign up for our mailing list to be informed as details are released. Join our Facebook group to be part of the Trans-Pecos Festival community.
---
STAY ON SITE IN A SHELTER CO. TENT
Shelter Co. and El Cosmico are teaming up again to provide furnished canvas tents and all necessary amenities at this year's Trans-Pecos Festival.
1 Bed: $1,100 + fees
2 Beds: $1,200 + fees
Friend Tent: $950 + fees (4 single sleeping mats with sleeping bags)
All guests booking Shelter Co. tents must also purchase Music-Only tickets for the festival.
Limited quantity available.
Purchase your Shelter Co. Tents here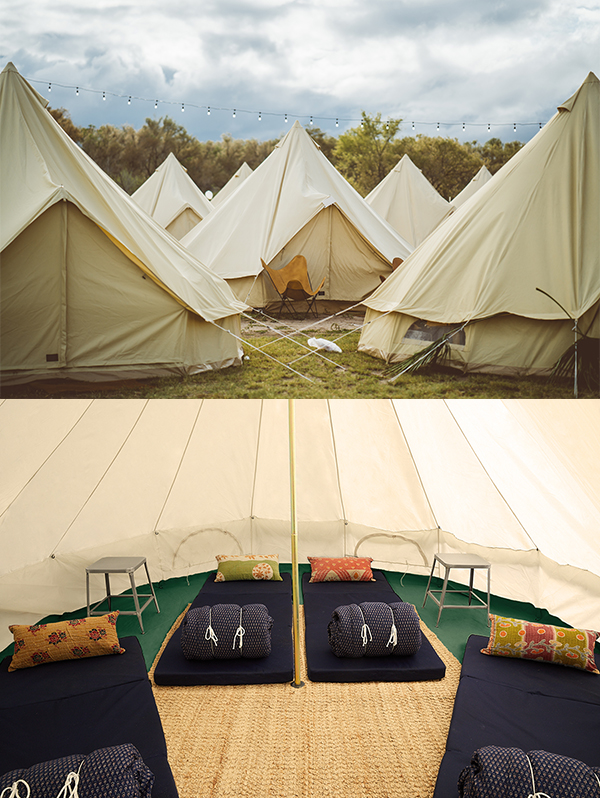 ---
BARBACOA COSMICOA
Saturday, September 28 at 6pm
Join us for a community dinner, pig roast and sausage party with Chef Lou Lambert. Additional menu options provided for vegetarians.
Tickets need to be purchased in addition to Trans-Pecos Festival tickets for Saturday night. Advanced purchase is strongly encouraged.
Purchase your Barbacoa Cosmicoa tickets here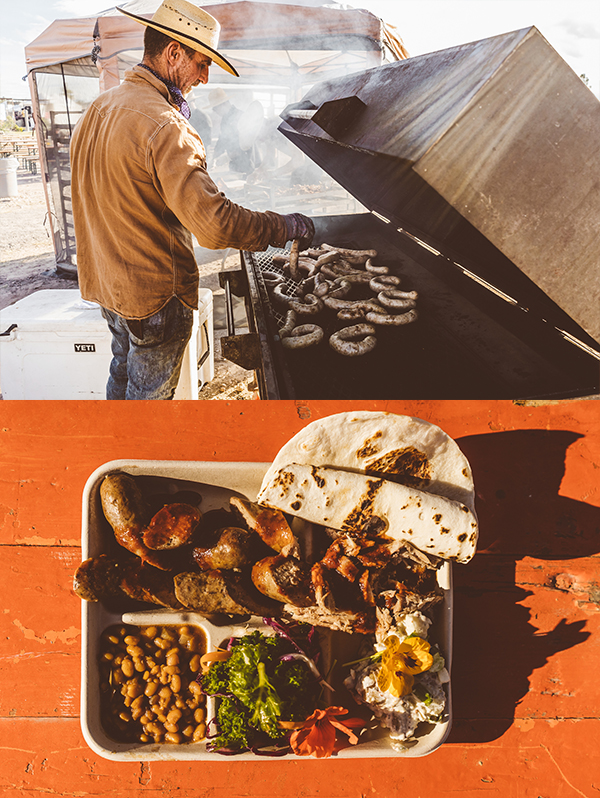 ---
---
BREAKFAST FOR A GREAT CAUSE
Sunday, September 29 from 9am - Noon
Feed your hangover, enjoy live music and hang out one last time with your festival family before heading home.
Purchase your Revival Breakfast Tickets here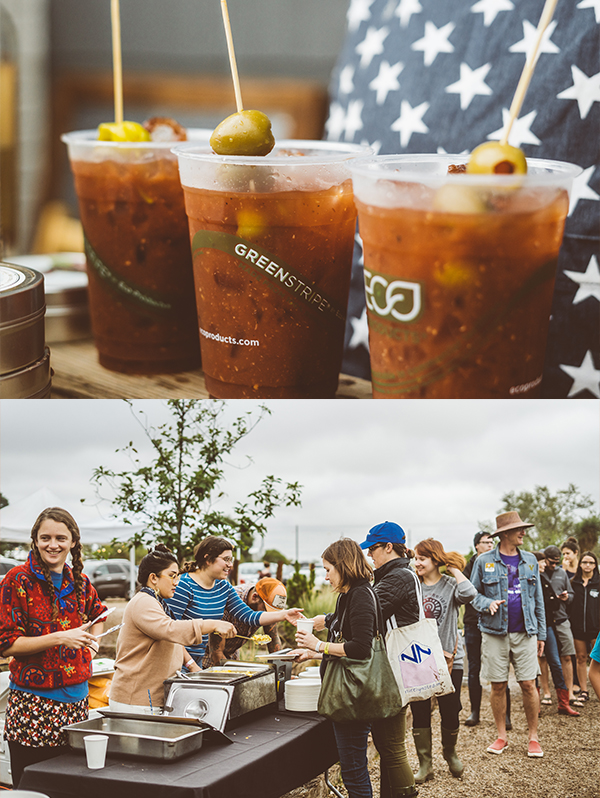 ---
WORKSHOPS
Get busy.
Activities will abound at this year's party. Make something, try something or create something for a friend.
Learn a new talent at one fo the many workshops available during the festival.
Click here to see available workshops
---
---
EL COSMICO PROVISION CO. + YETI
We've partnered with YETI, the makers of the best cooler on earth, to create a custom El Cosmico YETI cooler. Available in two sizes, Tundra 45, with a 26 can capacity and easy portability, and the Tundra 65, the ice chest designed for good times with room to hold 39 cans.
Purchase your YETI Cooler here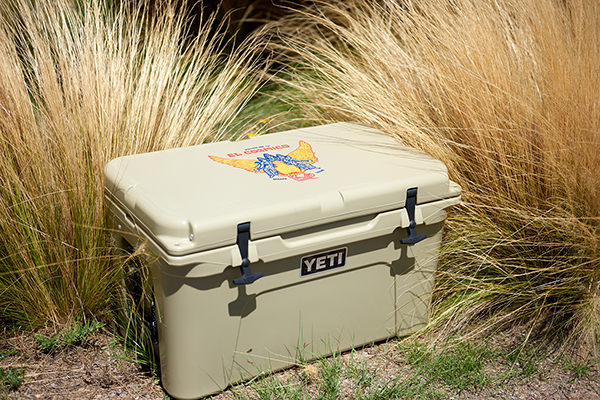 ---
---
FAQs
What are the dates of the festival?

Thursday, September 26 - Sunday, September 29
Gates open at Noon on Thursday, September 26, no one is allowed on-site prior to that time.
What kind of tickets should I buy?
If you plan to stay in your own tent, you'll need to purchase a Music + Camping ticket. Music + Camping means you need to have your own bedding. Every person in the tent needs a Music + Camping ticket.

If you are staying elsewhere in Marfa, you need a Music Only ticket.
If I decided to buy a Shelter Co. tent, do I need to buy Music tickets?
Yes, you will need to purchase Music-Only tickets for everyone sleeping in the Shelter Co. tent.
Where are my tickets?
No tickets will be mailed. You will receive the tickets in an email confirmation from Event Brite. Tickets are attached as a PDF you can print or we can scan them from the Event Brite app. Please print your confirmation email for your records and bring with you to the festival.

What can I get on site day of?
50 Music-Only single day tickets will be available each day at the gate for $100 each starting at Noon. A maximum of 25 3-Day Music-Only tickets will be available at the gate on Thursday at Noon for the regular price of 250. Guests will also be able to purchase camping as an add-on at the gate.
How do I upgrade my ticket from Music-Only to Music + Camping?
You can purchase the camping add on after your ticket purchase. The price of the camping add-on is the same no matter when it's purchased.
How do I change the name on my tickets?
Tickets are non-refundable, but we are happy to transfer your tickets to someone else's name if you cannot attend. Login to your account, select "Tickets" and then select "Transfer." Read this article for formal instructions. Tickets cannot be transferred after September 16, 2019.
My band wants to play at Trans-Pecos, can we?
Capacity for this year is full. To get on the waitlist for next year's festival email bands@elcosmico.com.
Looking to volunteer?
Email events@elcosmico.com to learn more.
Performers
Broken Social Scene , Margo Price, Luna, Chicano Batman, Orville Peck , Erika Wennerstrom, Combo Chimbita, The Suffers, Butch Walker, Tift Merritt, Elizabeth Cook, Valley Queen, Robert Ellis , William Tyler
Date and Time
Location
Refund Policy