Trans* Lounge presents Self-Care Saturday

Saturday, November 16, 2019 from 11:00 AM to 3:30 PM (PST)
Event Details
The path that Trans and ENBY folx travel is often lined with many challenges. Being kind to ourselves and practicing self-care is often overlooked; especially in these hectic times. And with Transgender Day of Remembrance and the holidays coming up, we thought a special self-care day was in order.
As part of our Trans Awareness Month programming, Trans* Lounge is pleased to be hosting our first ever Self Care Saturday. Join us for THREE healing, fun and introspective workshops all on one day; Saturday, Nov. 16, 11 AM - 3:30 PM at the Village. Sign up for one or all three. 
Heal and soothe your mind and body with workshops specializing in self-massage, juggling for wellness and meditation (including sound bath!) Enjoy an afternoon with community in a safe and relaxed atmosphere. Snacks and soft drinks will be provided, and parking will be available at our Anita May Rosenstein Campus across from the Village.



Want to learn how to reconnect with your body and contribute to your own healing? The Trans* Lounge, and non-binary licensed massage therapist Aunjel want to help you take hold of your healing journey through this new and exciting, guided self-massage workshop.
Self-massage is known to positively impact dissociative tendencies, increase self-compassion, reduce fatigue, and combat chronic pain. Sensations such as pain, are the body's way of signaling that something isn't quite right. When the body is advocating for itself in this way, who better to show up for it than you!
By granting your body the opportunity to share and feel heard, you will learn the skills and techniques needed to become both your best advocate and the healer. You will use self-massage techniques and a mindfulness approach to better know how to acknowledge sensation without judgment, safely reconnect with your body, and effectively combat pain. 
This 90-minute workshop will provide all necessary tools you will need to soothe and heal yourself whenever needed. You do not need a background in massage and we welcome people of all levels of mobility. Come embody the relief you've been searching for.
CLASS REQUIREMENT: Participants should come in clothing in which they can easily stretch in.

Instructor: Aunjel Fullington
Lab Meeting Schedule: Saturday, November 16
Course Meeeting Times:  11 AM - 12:30 PM 
Location: The Village at Ed Gould Plaza 
Enrollment closes at 3 pm on Friday, November 15
---

Juggle for Wellness is a class focused on teaching the basics of 3 ball juggling to the LGBT+ community. It's a fun portable workout that can be done alone or shared with friends. Our workshop is 90 minutes long and is set to fun upbeat music. We provide the juggling balls that you will use during the class, so all that you need to bring with you is yourself in clothes that you comfortable being active in.
The workshop begins with a brief summary about the benefits of juggling and the logistics of the 3 Ball Cascade. Then, we get everyone up and involved as we do a quick hands‐on introduction and warm up. As a group, we start with one ball, work up to two balls, then continue with 3 balls, giving one‐on‐one attention as needed. Once we establish a rhythm with our students and they are ready to move beyond the 3 Ball Cascade we will begin to teach other juggling patterns and tricks. Near the end of the class we will bring out other props for the class to use. Including: Juggling Scarves, Juggling Rings, Spinning Plates, Buugeng and Contact Juggling Balls.
Juggling has many benefits that include, but are not limited to:

· Sharpens focus and concentration
· Increases dexterity and coordination
· It is a great cardiovascular workout and is one of the most relaxing forms of aerobic exercise
· Helps fight anxiety and depression
· It is a portable workout
· It is Scientifically proven to increase both white and grey matter in your brain
· Studies suggest that juggling helps prevent Alzheimer's
· Engages problem solving skills
· Helps to relieve stress
Juggle for Wellness is a fun, fast paced workshop that is sure to bring you a few laughs, smiles, and wins! What typically begins with a group of quiet individuals will end with a lively group of people laughing, smiling, juggling, learning and growing.


Instructor: Sarah & Delia Rawdon
Lab Meeting Schedule: Saturday, November 16
Course Meeeting Times:  12:30 - 2 PM 
Location: The Village at Ed Gould Plaza 
Enrollment closes at 3 pm on Friday, November 15
---

On top of all the difficulties we face in our day-today lives, we can sometimes be our own worst enemy by forgetting to practice self-care. Join trans meditation teacher, Martin Vitorino of InsightLA and the Trans* Lounge as we take time to flip the script and help you to become a better friend to yourself, through indulging and nurturing your mind and heart. In this 90-minute workshop you'll get to experience a sound bath and practice mindfulness meditations for your heart, body and soul. Come give yourself some care. You deserve it!

Meditation is an opportunity to be mindful of what is happening in the present moment and be kind to ourselves, regardless of how we might be thinking or feeling. It is also a way to explore offering ourselves tenderness and compassion.

In this restorative workshop there will be a lightly guided meditation, opportunities to share your experience of transition – both the challenges and the celebrations – in larger group discussion and/or in small groups, and a restorative and healing sound bath. You'll have a chance to rest in the soothing sounds of a handpan performance by Krista Benson.

Regardless of where you are in your gender journey, this is a place to let go and just be!


Instructor: Martin Vitorino & Krista Benson
Lab Meeting Schedule: Saturday, November 16
Course Meeeting Times:  2 - 3:30 PM 
Location: The Village at Ed Gould Plaza 
Enrollment closes at 3 pm on Friday, November 15


FREE BUS TOKENS FOR TRANS* LOUNGE MEMBERS!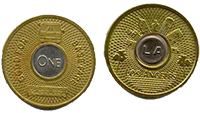 For those that use public transportation to attend Trans* Lounge classes and social events, we are now able to offer you FREE bus tokens. We're aware the tokens are being phased out, but they will still be accepted through November 28, 2019. So for the time being, if you are joining us for a Trans* Lounge class or event and need tokens, just drop us a line at translounge@lalgbtcenter.org or 323-860-7336 and we can reimburse you for your trip.
When & Where

The Los Angeles LGBT Center's Village at Ed Gould Plaza
1125 N. McCadden Pl.
Los Angeles , CA 90038


Saturday, November 16, 2019 from 11:00 AM to 3:30 PM (PST)
Add to my calendar
Organizer
The Trans Lounge is a trailblazing new series of educational and empowerment workshops, labs, events and groups aimed at serving the needs of all transgender individuals in all aspects of their journey toward self-discovery and acceptance.

Trans Lounge programming will include: make-up classes, hairstyling classes, voice-feminization labs, coming out groups, trans-related legal workshops, personal growth and empowerment workshops, community building networking events, issue-driven discussion labs and other many other events, all of which are relevant to all aspects of the trans community.

How will the Trans Lounge work?
Unlike other education and empowerment themed programs, the Trans Lounge will depend upon its participants to determine and guide which programming is offered. To accomplish this, participants must first register as a member of the Trans Lounge by visiting our online hub at TransLounge.org. Becoming a member of the Trans Lounge is free to all trans-identified individuals who wish to join. 

Once registered, Trans Lounge member will have access to the Trans Lounge Members Only area within the Center's website. That is where members will find descriptions and information about our library free workshops, labs groups and events. Once there, members are asked to review all of the various programs and rate them all based on their level of interest. Member's interest rating options will range from: "Not Interested", "Maybe/Maybe Not", "Moderately Interested", to "Very Interested – Sign Me Up." Trans Lounge administrators will monitor all the member ratings and will use this data to determine which programs will be scheduled in order to meet the membership's greatest needs and interests.

At this point, administrators will contact the instructors to schedule those programs that the membership has expressed the greatest interest in. Programming dates/times will be determined based on instructor's availability as well as the member's availability guidelines (which they are asked to provide as part of the registration process). Once a program has been scheduled, those members who expressed the highest level of interest will be given first priority to RSVP/enroll in the program. Once those members have had time to RSVP (72-hours), the entire membership will be informed about the program and all other members will be able to enroll until the program reaches its enrollment maximum.

All workshops and labs will be programmed in this manner, so to ensure strong attendance and maximum utilization of what each program has to offer for the membership. This also ensures that our instructors will enjoy presenting their programs for optimal sized audiences.

In addition, the Trans Lounge will also present on-going social and support groups and short-term, topic-driven salons. Groups and salons will include: coming out to self, coming out to the one's we love, living with HIV-AIDS, embracing your femininity/masculinity, embracing faith, how to love and support the non-trans people we love and support, how T can build community with LGB people, etc.