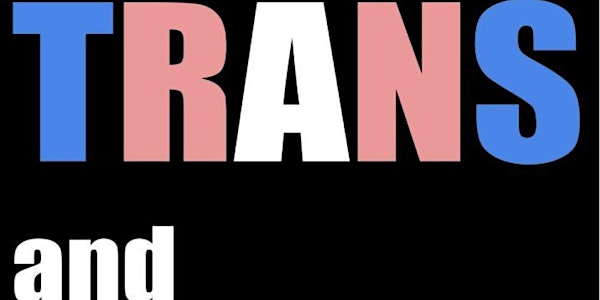 Trans AND Digital Performance Festival
The Trans AND Digital Performance Festival
About this event
Join the Performance Studies Working Group, the Graduate Theatre Syndicate, Intersections, and the Ohio State University Library for the Trans AND Digital Performance Festival on February 6-7. The Trans AND Festival brings together seven trans and gender nonconforming artists from across the United States for a weekend of genre-blending, gender-defying acts and dialogues exploring the intersections of art, identity, activism, and community.
Despite the increase in media visibility over the past decade, transgender people rarely see themselves reflected in meaningful ways in the arts or pop culture. Their stories are reduced to coming out, to medical curiosities, to violent tragedies. So trans artists are taking things into their own hands to rewrite the narrative, to reimagine the world in a way that it might hold us in all of our depth, in all of their complexity.
On Saturday February 6, the OSU Library will host two Zoom panel discussions, moderated and introduced by Nicolas Shannon Savard of the Theatre, Film, and Media Arts department. The following day, the Performance Studies Working Group will host a line-up of six performances followed by Q and A sessions with the artists.
The schedule of events is as follows:
Saturday, February 6
4:00- Panel Discussion: Trans AND Intersectional
Azure D. Osborne-Lee, Penny Sterling, and Siri Gurudev will discuss how their work creates space for stories which explore the intersections of trans identity with queerness, racial identity, parenthood, and migration.
5:30 Panel 2: Trans AND Artist-Activist
Dillon Yrugeas and Rebecca Kling will discuss the overlap of their work in theatre and performance with their activism to build more equitable and inclusive spaces through performance from the black box theatre to state congressional hearings.
Panel discussions will be hosted by the Jerome Lawrence and Robert E. Lee Theatre Research Institute. Register to attend the panel discussion here: https://library.osu.edu/events/trans-and-a-digital-performance-festival
February 7: Performances
2:00 Karla and the Deconstructed Cabaret by Siri GurudevLive interactive performance
3:00 Mother, the Verb by Javier Stell-Fresquez and Ivy Monteiro
pre-recorded performance and post-show artist dialogue
4:00 No Soy de Aqui ni Alla by Dillon Yruegas
Pre-recorded performance with a post-show audience talkback
6:00 Side Effects May Exclude by Rebecca Kling
live interactive performance with a post-show audience talkback
7:00 The Crocus Eaters by Azure D. Osborne-Lee
Pre-recorded play reading
8:00 ShMILF Life by Penny Sterling
pre-recorded performance with a post-show audience talkback
This event is free and open to the public.