Trans A-WEAR-ness Clothing Swap

Sunday, November 4, 2018 from 12:00 PM to 4:00 PM (PST)
Event Details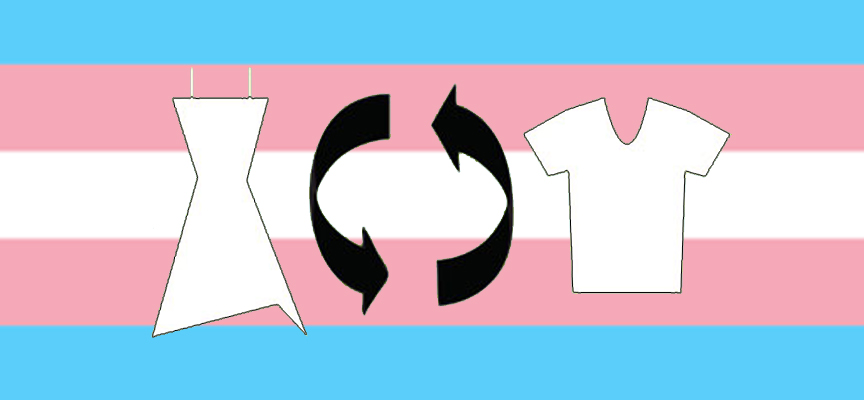 Trans* Lounge in partnership with TransTribe Los Angeles invite you to celebrate Trans Awareness Month with us at our Trans A-WEAR-ness Clothing Swap. Whether you are looking for garments that are more aligned with your identity or just want to clear some space in your closet, we can help find great new homes for gently used clothes and accessories.
The swap takes place on Sunday, November 4, 12 – 4 PM at the Los Angeles LGBT Center's Village at Ed Gould Plaza (1125 N. McCadden Pl. LA 90038). The event is free of charge (RSVP encouraged), so come ready to fill your closet without draining your bank account or the hassle of going to the mall. We will also have changing areas for you to try things on, so we suggest wearing loose-fitting or yoga style clothing if you plan on trying things on. We also suggest bringing bags or suitcases to take your new clothes home with you. Snacks and beverages will be provided, so join us for a glass of wine, some light faire and an opportunity to shop til you drop without dropping a fortune to do it. PLEASE NOTE THAT THIS EVENT IS ALL AGES. ID'S WILL BE CHECKED!
We would especially like to emphasize that if you are able to donate coats, jackets, hoodies or anything that might help keep someone warm during the autumn and winter months, that is greatly appreciated. Please note that all leftover clothing will go to the Los Angeles LGBT Center's Youth Clothing Closet.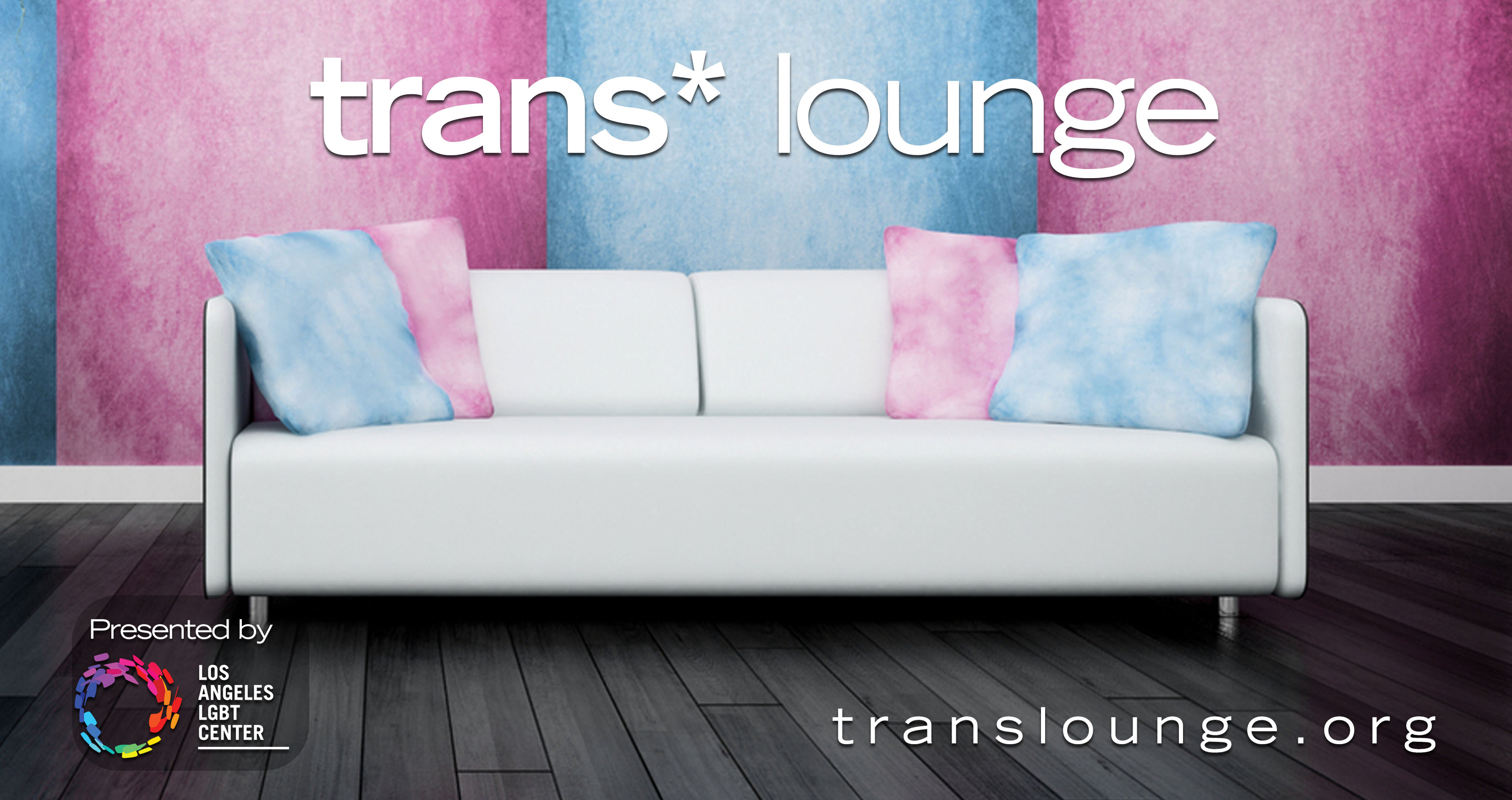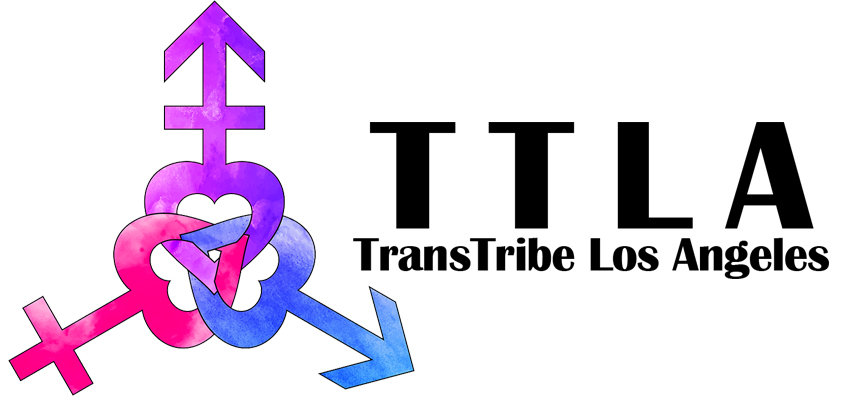 WHEN: Sunday, November 4, 12 - 4 PM
WHERE: Renberg Theatre, The Village at Ed Gould Plaza
1125 N. McCadden Pl. Los Angeles, CA 90038
ADMISSION: FREE 
PARKING: Limited parking will be available at the Center's Youth Center on Highland (1220 Highland Ave. One block from the Village). Street parking is also available. We recommend carpooling or using public transportation or a ride-sharing service such as Uber or Lyft. For those that use public transportation to attend Trans* Lounge classes and social events, we are now able to offer you FREE bus tokens. I'm aware the tokens are being phased out but they will still be accepted through November of 2019. So for the time being, if you are joining us for a Trans* Lounge class or event and need tokens, just drop Trans* Lounge Program Manager Gina Bigham a line at gbigham@lalgbtcenter.org or 323-860-7336 and she can reimburse you for your trip. 
When & Where

The Los Angeles LGBT Center's Village at Ed Gould Plaza
1125 N. McCadden Pl.
Los Angeles , CA 90038


Sunday, November 4, 2018 from 12:00 PM to 4:00 PM (PST)
Add to my calendar
Organizer
The Trans Lounge is a trailblazing new series of educational and empowerment workshops, labs, events and groups aimed at serving the needs of all transgender individuals in all aspects of their journey toward self-discovery and acceptance.

Trans Lounge programming will include: make-up classes, hairstyling classes, voice-feminization labs, coming out groups, trans-related legal workshops, personal growth and empowerment workshops, community building networking events, issue-driven discussion labs and other many other events, all of which are relevant to all aspects of the trans community.

How will the Trans Lounge work?
Unlike other education and empowerment themed programs, the Trans Lounge will depend upon its participants to determine and guide which programming is offered. To accomplish this, participants must first register as a member of the Trans Lounge by visiting our online hub at TransLounge.org. Becoming a member of the Trans Lounge is free to all trans-identified individuals who wish to join. 

Once registered, Trans Lounge member will have access to the Trans Lounge Members Only area within the Center's website. That is where members will find descriptions and information about our library free workshops, labs groups and events. Once there, members are asked to review all of the various programs and rate them all based on their level of interest. Member's interest rating options will range from: "Not Interested", "Maybe/Maybe Not", "Moderately Interested", to "Very Interested – Sign Me Up." Trans Lounge administrators will monitor all the member ratings and will use this data to determine which programs will be scheduled in order to meet the membership's greatest needs and interests.

At this point, administrators will contact the instructors to schedule those programs that the membership has expressed the greatest interest in. Programming dates/times will be determined based on instructor's availability as well as the member's availability guidelines (which they are asked to provide as part of the registration process). Once a program has been scheduled, those members who expressed the highest level of interest will be given first priority to RSVP/enroll in the program. Once those members have had time to RSVP (72-hours), the entire membership will be informed about the program and all other members will be able to enroll until the program reaches its enrollment maximum.

All workshops and labs will be programmed in this manner, so to ensure strong attendance and maximum utilization of what each program has to offer for the membership. This also ensures that our instructors will enjoy presenting their programs for optimal sized audiences.

In addition, the Trans Lounge will also present on-going social and support groups and short-term, topic-driven salons. Groups and salons will include: coming out to self, coming out to the one's we love, living with HIV-AIDS, embracing your femininity/masculinity, embracing faith, how to love and support the non-trans people we love and support, how T can build community with LGB people, etc.