Refund policy
Contact the organizer to request a refund.
Eventbrite's fee is nonrefundable.
Become an engaging and skilled virtual trainer leveraging brain-based learning techniques
About this event
In this truly blended learning experience, you will attend 5 highly interactive sessions over the course of 2 weeks, with spaced learning opportunities in between. Together we will explore how the human brain really learns which is very different from traditional assumptions about learning. We will introduce you to "cognitive neuroscience" concepts – the brain science behind all effective instructional design and human learning.
During this virtual setting, you'll explore six powerful learning principles based on the best of brain science. You'll be able to apply these principles every time you train, teach, instruct, facilitate or coach others. You'll also experience and collect dozens of interactive instructional strategies that you can use with any topic and any group of learners. You'll use the 4Cs Map – a powerful 4-step instructional design and delivery model – to create a training plan specific to a topic you already teach.
Class Dates/Times:
Tuesday, April 12th - 11:00-1:30 pm Eastern time
Thursday, April 14th - 11:00-1:30 pm Eastern time
Monday, April 18th - 11:00-1:30 pm Eastern time
Wednesday, April 20th - 11:00-1:30 pm Eastern time
Friday, April 22nd - 11:00-1:30 pm Eastern time
LEARNING OUTCOMES:
1. Learn how to keep the participants engaged and be interactive throughout the session to keep the energy flowing and learning happening.
2. Apply six learning principles based on current brain research every time you deliver VIRTUAL training, regardless of the complexity of the topic, size of group, or level of learners.
3. Use the 4Cs Map as a training design and delivery model for brain- based VIRTUAL instruction.
4. Create virtual training sessions that combine your own topic and materials with the brain-based virtual learning concepts and strategies from the class and demonstrate how to leverage the strengths of VIRTUAL learning environments.
5. Explain to colleagues your understanding of cognitive science as it applies to learning, training and memory in both VIRTUAL and face-to- face environments.
6. Choose from dozens of VIRTUAL brain-based learning activities for all topics.
7. Become an active member of the TBR-VE Class Group on Slack, a community that collaborates and encourages its members to be the best that they can be!
8. Experience an Asynchronous & Synchronous approach to learning.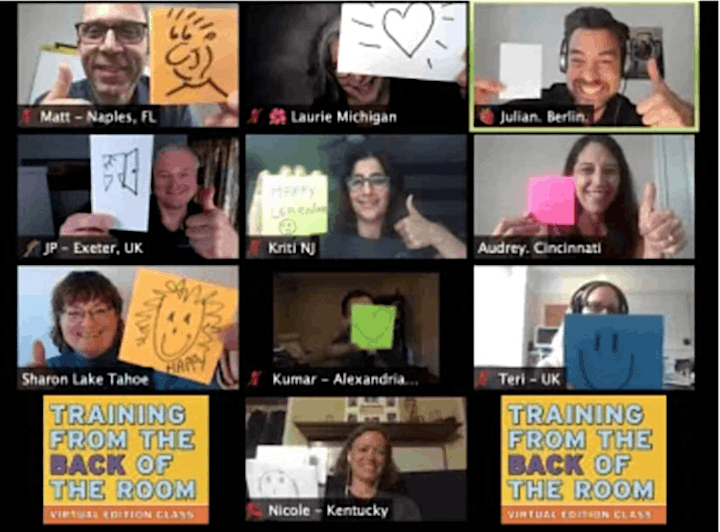 PREPARATION FOR OPTIMUM EXPERIENCE:
• Register for the following dates: April 12, 14, 18, 20 and 22, from 11:00 am to 1:30 pm Eastern Time.
• Clear your calendar from any meetings during those dates and times.
• This is a blended learning approach so plan for asynchronous learning between the 5 sessions as a requirement to be prepared and ready for each class.
• Class is taught using Zoom, a Virtual Collaboration Platform. Please go to Zoom.us and download zoom and create your own FREE personal account.
• To enhance our virtual collaboration, we will use MURAL, as our digital whiteboard.
• After you complete your enrollment, you will receive a copy of the TBR-VE participant's workbook. You may need to print your PDF copy or download it into the tablet of your choice for use during the class.
• Make sure you have access to a PC or Laptop for use in class. The use of an iPad or Tablet may slow you down during the classroom activities, especially when navigating while using a digital whiteboard.
About the trainer:
Audrey Boydston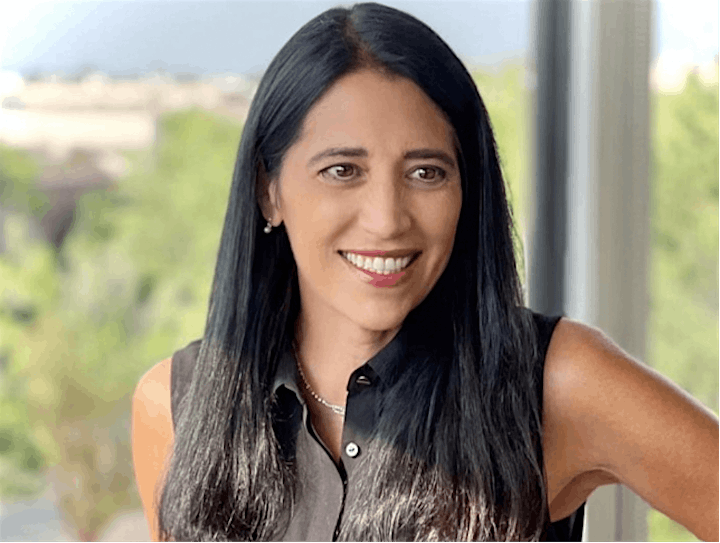 Hi, I'm Audrey Boydston, Founder and President of Thoughtful Agile.
As a certified TBR and TBR-VE facilitator, a Lego Strategic Play facilitator, a SAFe Program Consultant Trainer and leadership coach, I've trained, facilitated, and developed change agents, coaches, and leaders in all types of industries. My work focuses on lifelong learning, building fundamentals, re-orienting around principles and values, and helping build communities both in the classroom and as part of Lean-Agile transformations. Creating connections within safe and engaging environments that ignite curiosity and cultivate lifelong learning is a passion of mine.
When I am not training and coaching, you can find me presenting at Agile conferences and local meetups, researching new ideas on leadership, training for half marathons, or enjoying a Walt Disney World vacation with my family.
I am an avid runner and usually come up with my most unique coaching and facilitation ideas while running. You can find me on LinkedIn at https://www.linkedin.com/in/audreyp/