Training From the BACK of the Room! November 3-4
Description
TRAIN THE TRAINER COURSE ON BRAIN-BASED LEARNING & CURRICULUM DESIGN!
---
YOUR TRAINING
Leave this train-the-trainer event with your own personal trainer's toolbag of practical, brain-based instructional strategies you can put to use immediately in your own training programs.
This engaging interactive two day experience will challenge and empower you to continuously improve the way you train, speak to, coach, and connect with others. Learn how to apply the most current "cognitive neuroscience" research on how adult brains learn best. Find out how the brain takes in, stores, retrieves and uses knowledge. Discover six powerful learning principles ("The 6 Trumps") and apply these principles every time you train, teach, or coach others to MAKE YOUR TRAINING STICK!
Experience the concepts in Sharon Bowman's landmark books as they come alive when you collaboratively apply them to your personally-relevant topic. During this dynamic, two-day training program, you will also practice using the 4Cs instructional design "map" with the content you teach, regardless of the complexity of the topic, size of the class, or level of learners. The 4Cs is a brain-based, four-step, Accelerated Learning Instructional Design Model now used by hundreds of Agile coaches and Scrum trainers around the world.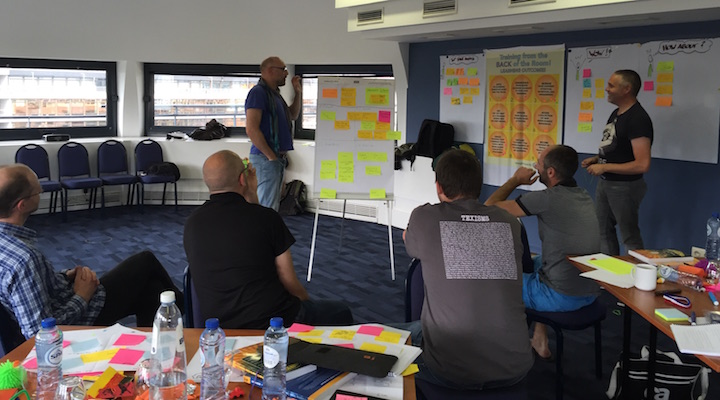 "2 days full of practical tools and methods to make each training more diverse, fun and interactive….the right ingredients to make content stick better. A must follow for each Coach or Trainer "

Sven Dill, Agile Wizard Belgium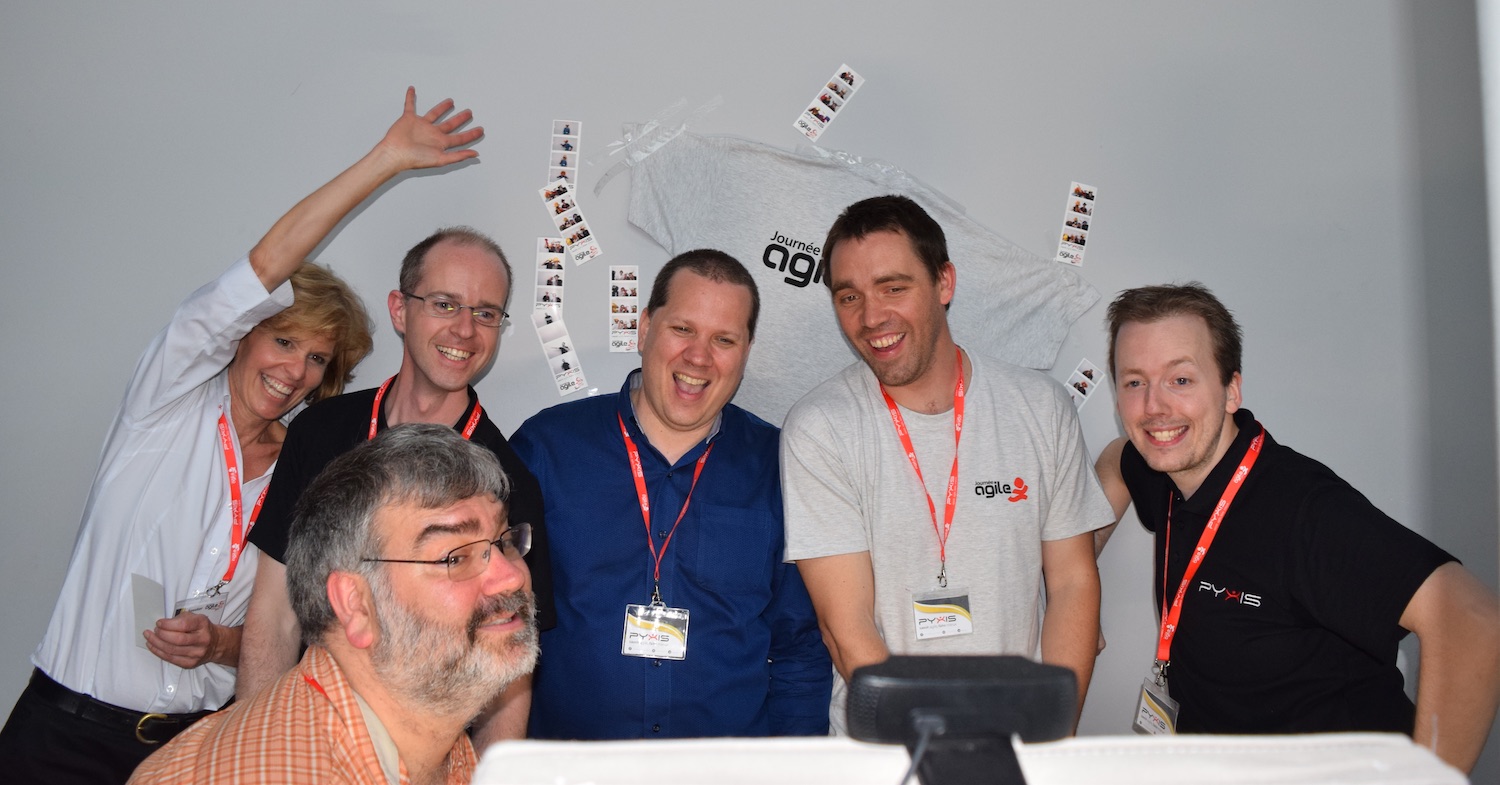 Have you ever left a course with so many ideas you weren't sure how to use them or even organize them? In Training from the Back of the Room, you will be creating your own tool bag and adding new brain-based instructional tools throughout the course.

Leave this train-the-trainer event with strategies you can put to use immediately in your own training programs. You'll also leave with a 55-page workbook filled with new resources and brain science information, as well as copies of Sharon Bowman's best-selling books: "Training from the BACK of the Room" and "Using Brain Science to Make Training Stick."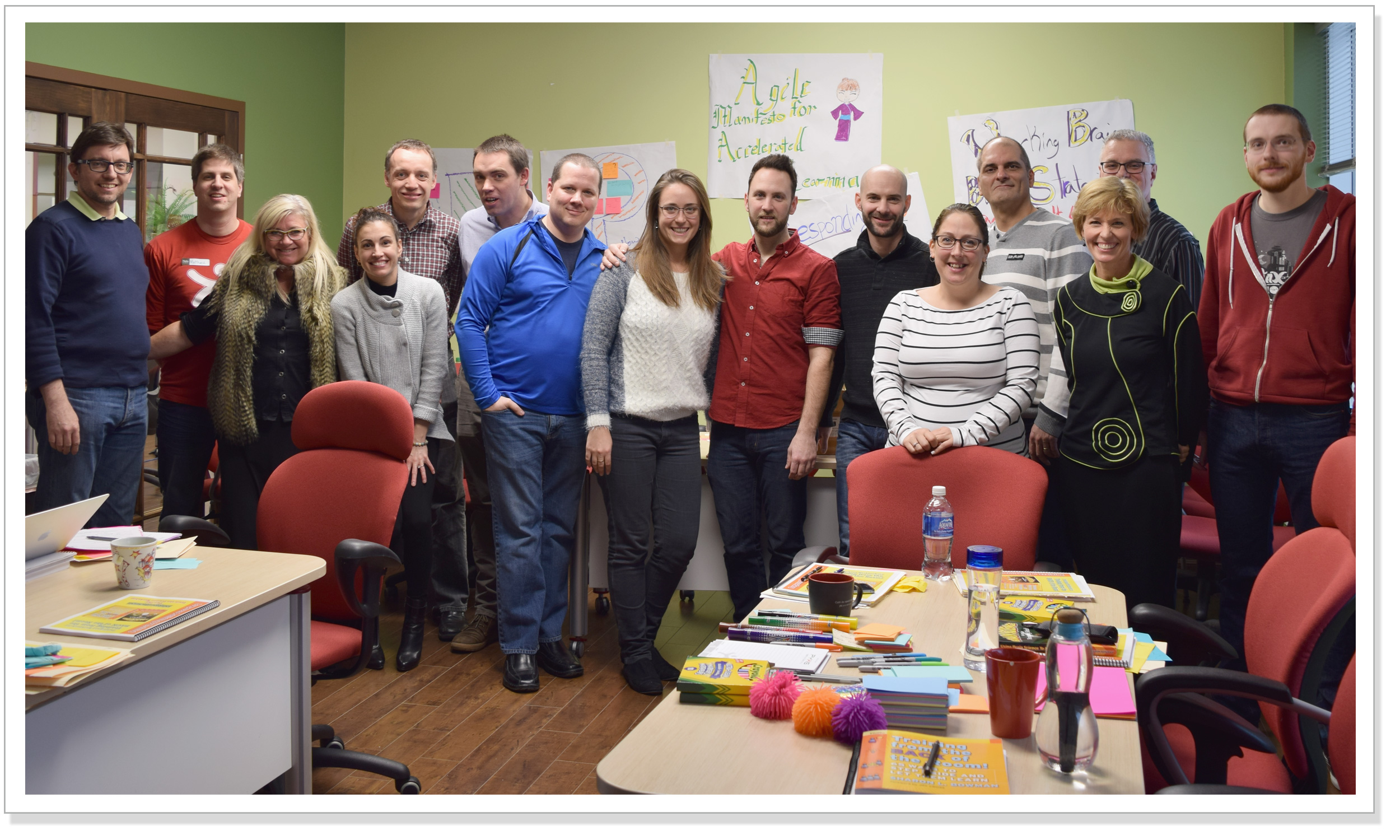 "This course is a power boost of tools mixed with a lot of fun! As a facilitator and a coach, I now have a better impact at why and how I design my workshops. Thanks to Christine and her playfulness that makes this course so enlivening!"
Dave Jacques, Agile Consultant, Pyxis Technologies, Quebec
---
YOUR OUTCOMES
This course, designed by Sharon Bowman, is for trainers, coaches, speakers, and facilitators and will enable you to: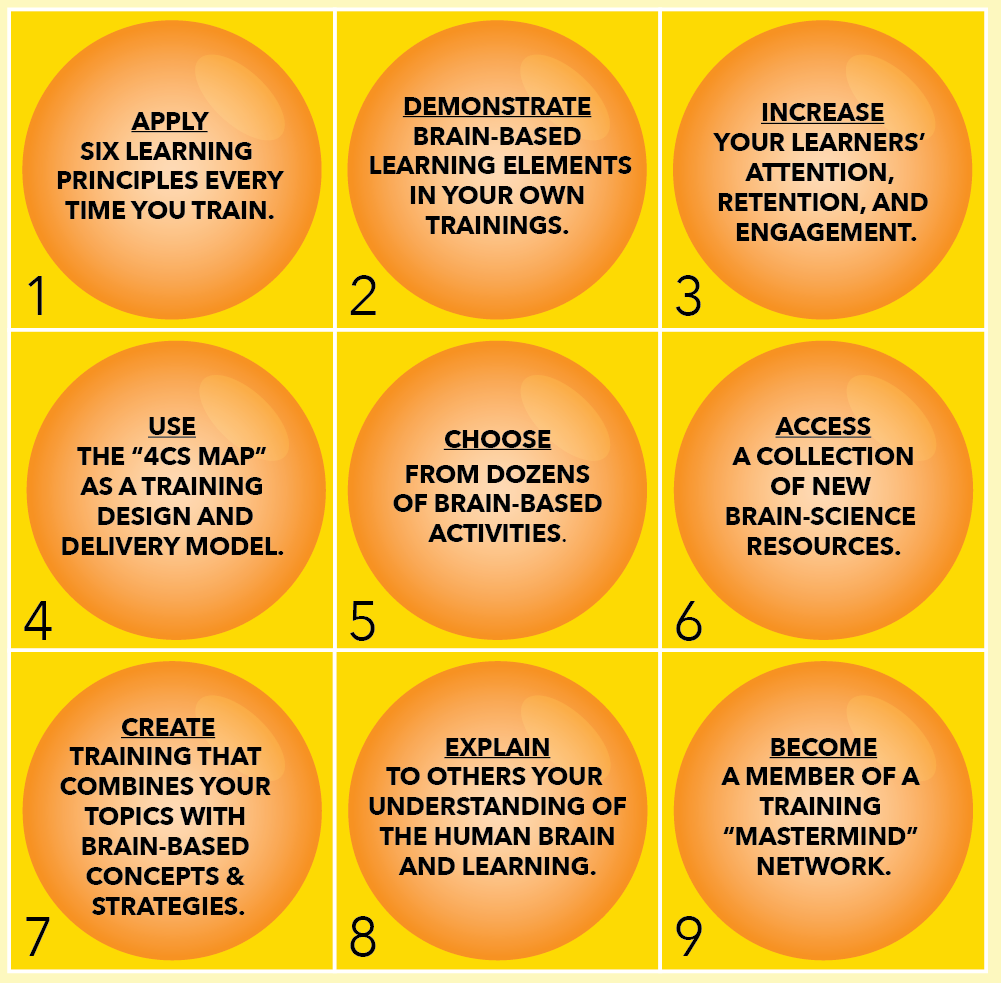 For Agile coaches and Scrum trainers: Combine Agile and Scrum processes and principles with Accelerated Learning to create collaborative, interactive, fun and memorable learning experiences.
---
YOUR FACILITATOR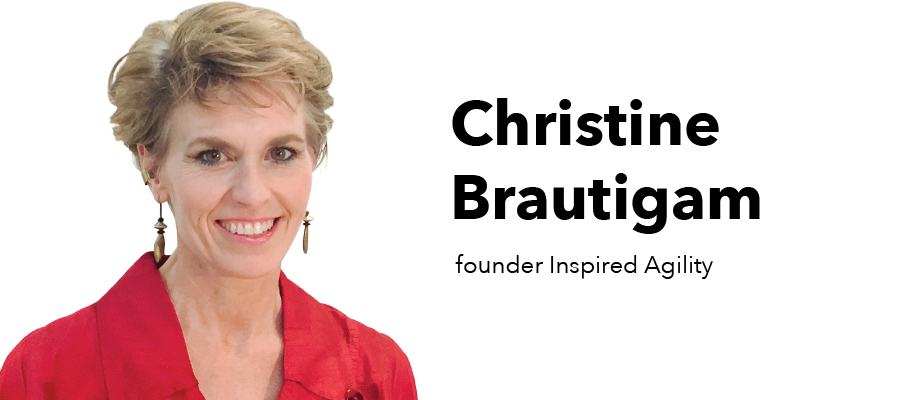 Christine founded Inspired Agility to offer training programs for meaningful work and healthy environments. Her career experience and interests had been focused on the software industry and are now evolving, to include bringing smart Agile principles to other industries. Inspired Agility is a proud member of the Pyxis Network. Christine's current path is through brain-based learning techniques, mindful change management, and deliberately developmental organizations. Christine is a "back of the room" trainer, and thought partner, dedicated to adult development.
Learn more about Christine's offerings at http://inspiredagility.com.
---
THE VENUE
With a location just 20 minutes outside of Seattle, Redmond is a tranquil haven nestled nearby to top outdoor recreational activities, corporate offices, and eclectic experiences, from breweries and cideries to a lavender farm. Access one of the most coveted cities in the Pacific Northwest easily from our House: Drive over, with a route that takes you above Lake Washington, or ride the bus and arrive in Seattle following scenic sights.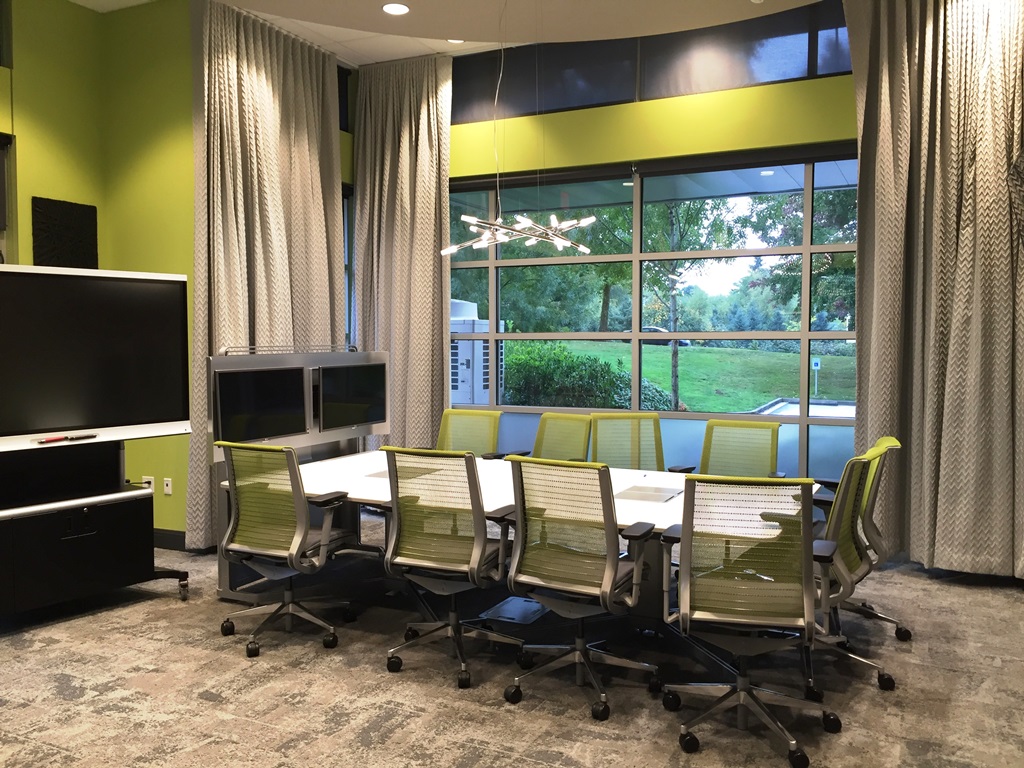 PARKING:
While at Hyatt House Seattle/Redmond, enjoy complimentary parking.
TRANSPORTATION CENTERS:
King Street Station: 16 miles
Seattle Ferry Terminal: 17 miles
Seattle—Tacoma International Airport: 23 miles
PUBLIC TRANSIT CENTERS:
545 Downtown Seattle Bus and 542 University District Bus at West LK Sammamish Pkwy NE and Leary Way » Access to Downtown Seattle, Space Needle, Pike Place Market, Capitol Hill, Idylwood Park, Ballard, Fremont, Safeco Field
221 Eastgate P&R Bus at 161st Ave and Cleveland St » Access to the Microsoft Visitor Center, Woodinville Lavender Farm
545 Downtown Seattle Bus and 542 University District Bus at NE 85th St and 160th Ave NE » Access to Marymoor Park